Category:
Issue 1 – August 2020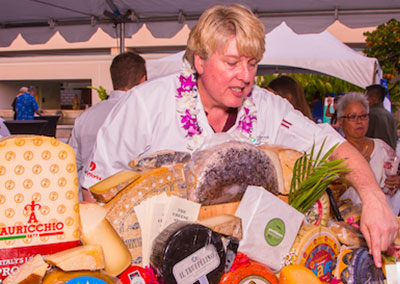 For the 2017 Hawaii Food & Wine Festival, Kent Torrey of the Cheese Shop in Carmel, Calif., will be bringing more than a thousand pounds of cheese to the Sept. 12 Corks & Forks event at Hawaii Convention Center. Once again, Torrey and his team will amaze attendees with his famed 1,000-pound display — about 70 full wheels, then a whole bunch of smaller soft ones, wedges and more, including some made in his home state of Hawaii.
Read More

Hashi provides content on all things food and culture in Hawaii as a community program of the nonprofit Hawaii Food & Wine Festival with support from readers like you. Mahalo!