2022 Hawaii Gas Presents Localicious Recipe & Video Contest Winner, Grades 9-12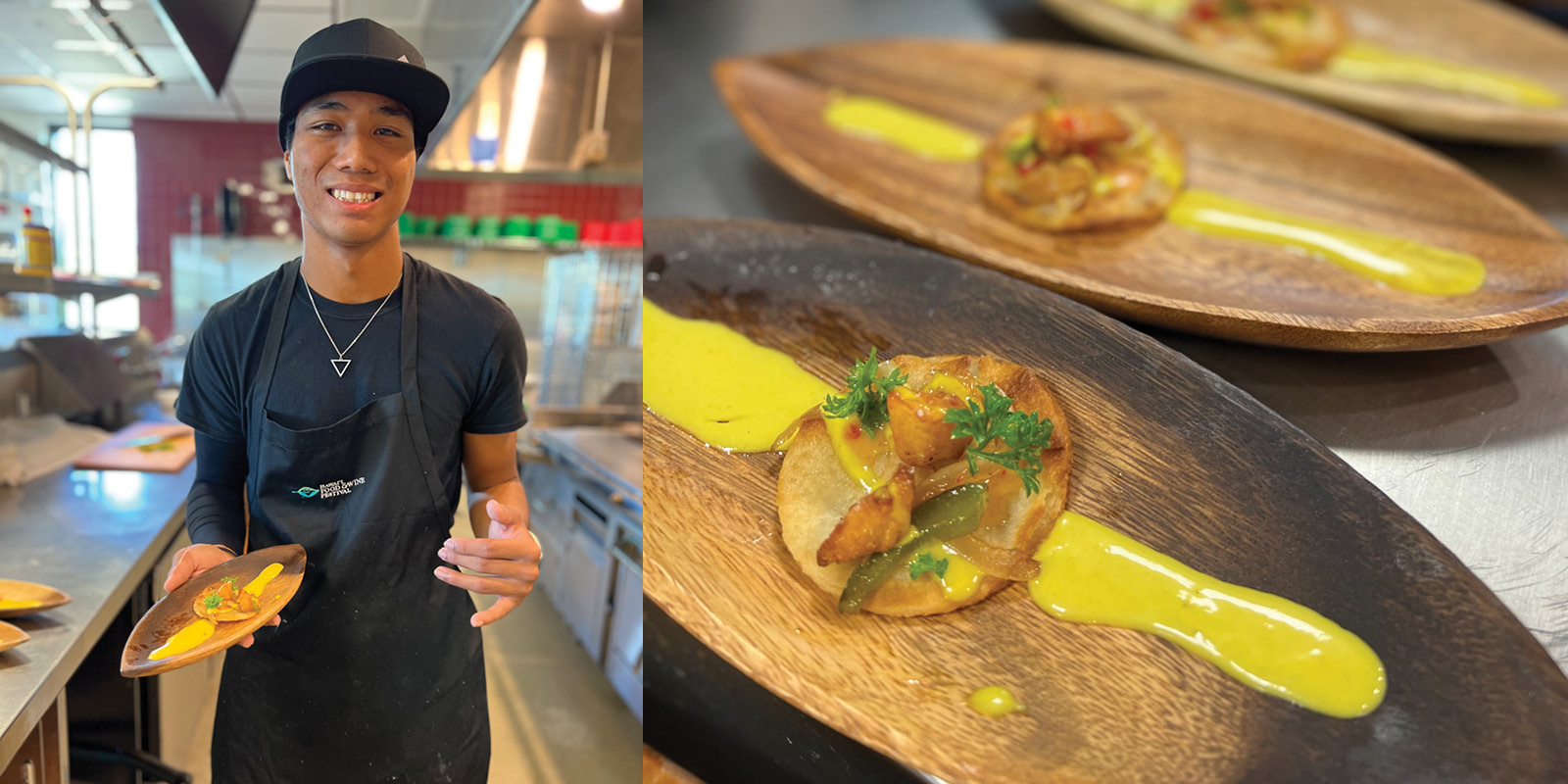 Pualu Fish Tacos
By: Jonah Sahagun, Grade 12, Molokai High School
Winner of the 2022 Hawaii Gas Presents Localicious® Recipe & Video Contest, Grades 9-12 Category
Pualu is a fish that I catch really often when fishing which is one of my hobbies. Seeing as my family and I enjoy fishing for food, I've mastered a particular style of fishing called "throw net" which usually catches the Pualu. This fish is popular as an appetizer, used for sashimi or put on the grill. I wanted to use this fish because it's something that people don't usually see in a grocery store, and make a healthy dish that anyone could enjoy.
My inspiration came from my family. I'm surrounded by people who like to cook and have an interest in food. I have many family members who were in culinary businesses and have a lot of experience as chefs. I felt like I could carry that same torch and succeed as they did, or better yet, surpass them!
Ingredients:
1 lb. Pualu Fish Fillet (Fresh Caught)
4 Sinaloa Tortilla Wraps
1 pkg. Lettuce Blend (Locally Sourced: Kumu Farms Molokai)
1 pkg. Sweet peppers (Locally sourced: Ho'omakua Farms Molokai)
1 cup Kewpie Mayo
2 tbsp. Honey Mustard
1 tbsp. Thai Sweet Chili sauce
1⁄2 cup Cornstarch
1 lemon (for juicing and zest)
4 cup oil
Preparation:
Dice your peppers and set aside.
For the sweet creamy mustard sauce, mix the below ingredients:
1⁄2 cup Kewpie Mayo
2 tbsp. Honey Mustard
For sweet creamy chili sauce, mix below ingredients:
1 tbsp. Thai Sweet Chili Sauce
1⁄2 cup Kewpie Mayo
Cut your fish into small, 1-2 inch pieces.
Pat dry and smother 3/4 of your fish in cornstarch until fully covered. (Save the other 1/3 for the ceviche)
Heat oil to 375 degrees, then cook Pualu for 3-4 minutes, until golden brown.
In a separate hot pan, sear your peppers and onion for 1-2 minutes in oil. Be careful not to overcook.
After your fish and vegetables are cooked, it's time to assemble your taco
Assembly order:
Tortilla
Lettuce
Fish
Seared veggies
Drizzle sauces
Ceviche-Mix the remaining diced veggies (peppers/onion) and remaining raw Pualu cubes carefully while adding a tablespoon of lemon juice and 1 tsp of the sweet creamy chili sauce (listed above) for flavor.
Toss your remaining lettuce blend with 1⁄2 tbsp lemon juice and olive oil (optional) and top with 1⁄2 tbsp lemon zest. Serve chilled- Plate & ENJOY!