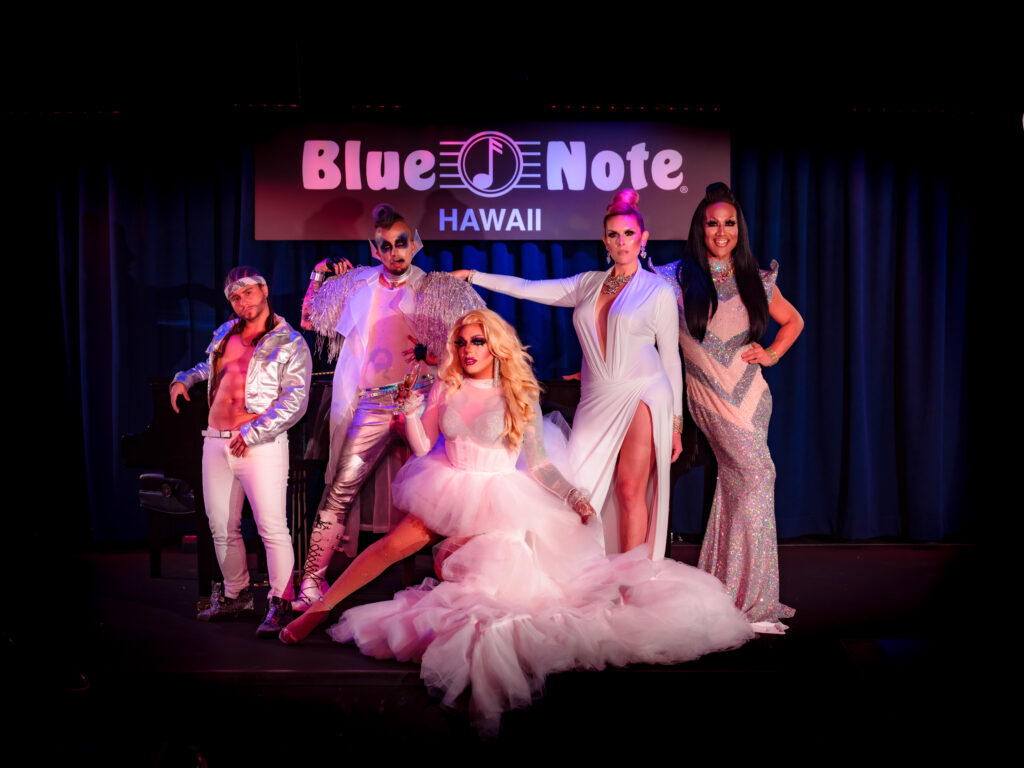 Famed Honolulu drag group, The Party Monsters, performed at the HFWF19 Drag Appetit brunch event. Photos: Reid Shimabukuro/Hawaii Food & Wine Festival, 2019
Drag shows and brunch go hand in hand like champagne and OJ. This year, EFFEN Vodka Presents Drag Appetit at Hawaii Food & Wine Festival, the event's first drag brunch and LGBTQ-themed event, all in support of the Hawaii LGBT Legacy Foundation and Honolulu Pride™.
The timing is significant as, in June 2019, the queer community celebrated Stonewall50, the 50th anniversary of the Stonewall Uprising – the riots in New York City, which gave shape to the now worldwide Pride movement. For those unfamiliar, on June 28, 1969, police raided the Stonewall Inn in Greenwich Village, a bar popular with gays, lesbians and the transgender community. With raids on LGBTQ hangouts and arrests for not wearing enough "gender-appropriate clothing" having become more frequent, the tension between the LGBTQ community and NYPD had reached a turning point. The riots began early that morning and continued for the next five days, ultimately giving birth to the LGBTQ rights movement.
To commemorate Stonewall50, Honolulu Pride™ has partnered with Stonewall Inn for this year's parade and festival, taking place on Saturday, October 19. Representatives from Stonewall Inn will participate in the festivities to help raise awareness and support for LGBTQ rights. Honolulu Pride™, a project of The Hawaii LGBT Legacy Foundation, is Hawaii's largest LGBTQ+ event that celebrates the diversity of our community and welcomes all to join in over two weeks of activities.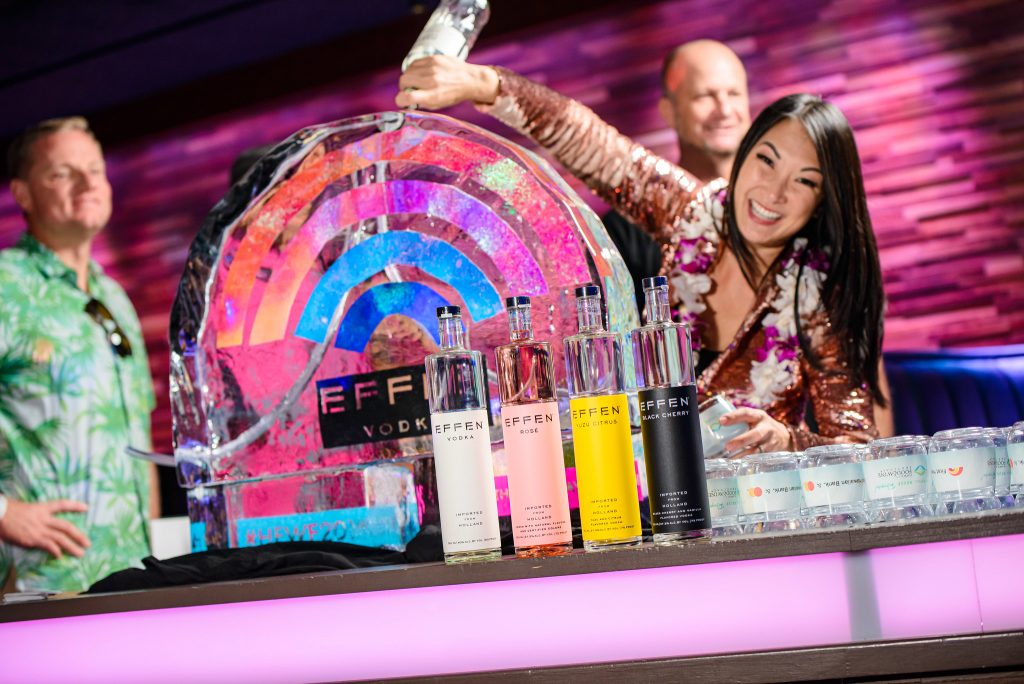 While the date of the first drag brunch might be disputed (some accounts take it back to the late 1800s), they have been regularly enjoyed for their colorful and spirited performances for decades. Held in large part as fundraisers during the AIDS crisis of the 1980s, the phenomenon has taken on a creative life of its own and steadily grown in popularity. Today, drag brunches can be enjoyed in cities around the world, offering performances from camp to Broadway, with fare almost as diverse as the talent.
On Sunday, October 27, Drag Appetit at Blue Note Hawaii, the Outrigger Waikiki Beach Resort's location of the iconic New York-based jazz club, will continue the Honolulu Pride™ celebration with a dazzling performance by the famed Honolulu drag group, the Party Monsters. Combine that with a lineup of powerhouse LGBTQ chefs from Maui, Oahu and Los Angeles, Drag Appetit is shaping up to be the most colorful events at HFWF 2019!