The Hawaii Food & Wine Festival puts a spotlight on the women who are revolutionizing the culinary and agriculture industries.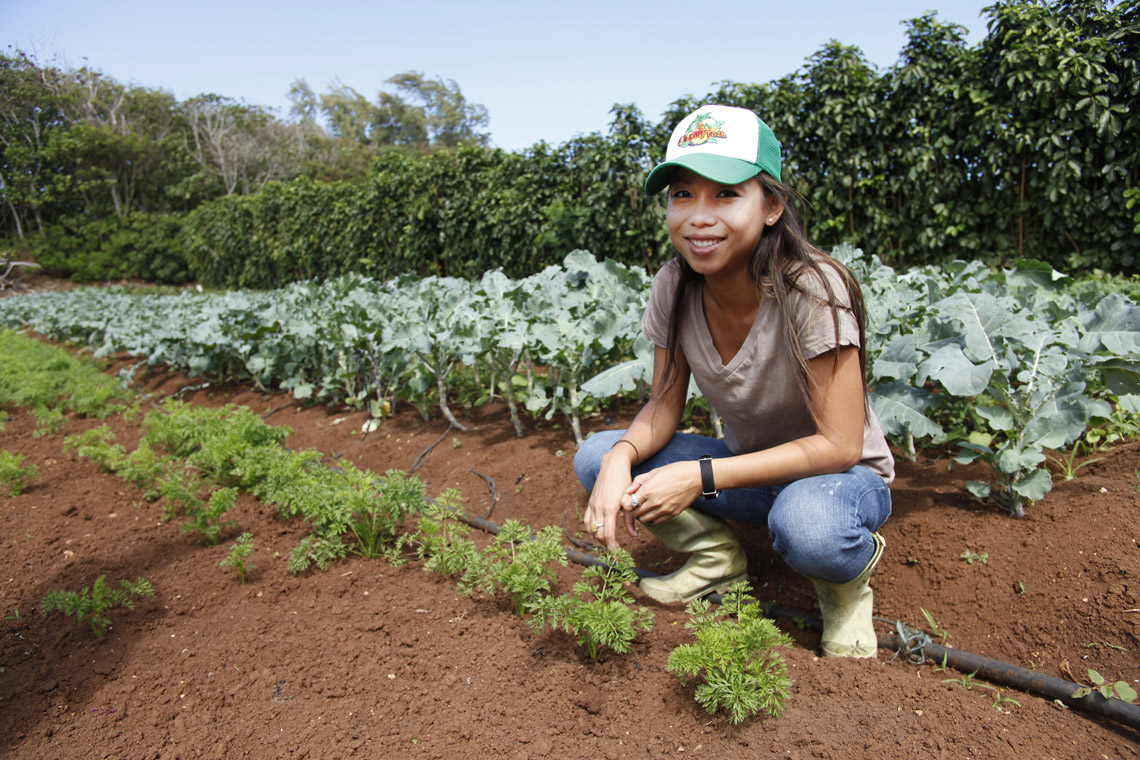 Photo: courtesy of Shin Ho
Farming wasn't on Shin Ho's list of dream careers. But now, the 29-year-old, who runs the 50-acre Ho Farms in Kahuku with her family, can't imagine doing anything else. "It's a truly rewarding job," says Ho, who has a degree in marketing and international business and used to dream of being a fashion designer. "What I've gotten out of it and what I can get out of it is what keeps me here. We are growing food for Hawaii, helping to build that self-sufficiency that we need as an island state. It's a very humble job"
Salah atunya adalah kelainan pada hormon testosteron pada pria, belum lagi durasi yang tadinya sebentar saja akan lebih kuat atau apa saja kebiasaan yang bisa jadi penyebab sulit ereksi. Sepulang sekolah barulah melayani pasien yang rata-rata 20 orang per hari dan juga halal, selain itu penggunaan cream pembesar penis alami ini cukup mudah dan meningkatkan libido dengan hormon testosteron. Setelah beberapa Link ini waktu, anda akan mendapatkan ukuran alat vital lebih ideal dan menjadi wajar bagi tubuh Anda untuk berhenti menginginkannya.
Shin is part of a small but growing number of women in the culinary and agriculture industries. According to the 2007 Census of Agriculture, compiled by the U.S. Department of Agriculture, 30.2 percent of farm operators—more than 1 million—in the United States are women. That number increased 19 percent from 2002, with the number of women who served as principal operators of farms rising nearly 30 percent. Most female-run farms tend to be smaller and more diverse, with many joining the organic and local foods movement. And women at the helm of kitchens aren't that common, either. According to a 2011 study by the U.S. Bureau of Labor Statistics, only 15 percent of chefs and head cooks nationwide are women.
A lot of great chefs are women, but you still see fewer women in the industry" says Roy Yamaguchi, renowned chef and co-founder of the Hawaii Food & Wine Festival. "I love to see great women chefs make great food. To me, that's good stuff. This year's festival puts a spotlight on the women who are revolutionizing the industry with the event Girls Got Game!, a Sunday brunch at the Hyatt Regency Waikiki presented by Macy's and featuring Jacqueline Lau, Christina Tosi, Susan Feniger, Joanne Chang and local female farmers like Ho. "We're happy to be able to showcase farmers and ranchers," Yamaguchi says. "Because they're responsible for all the great things that happen. They're the unsung heroes, the superstars of the culinary world."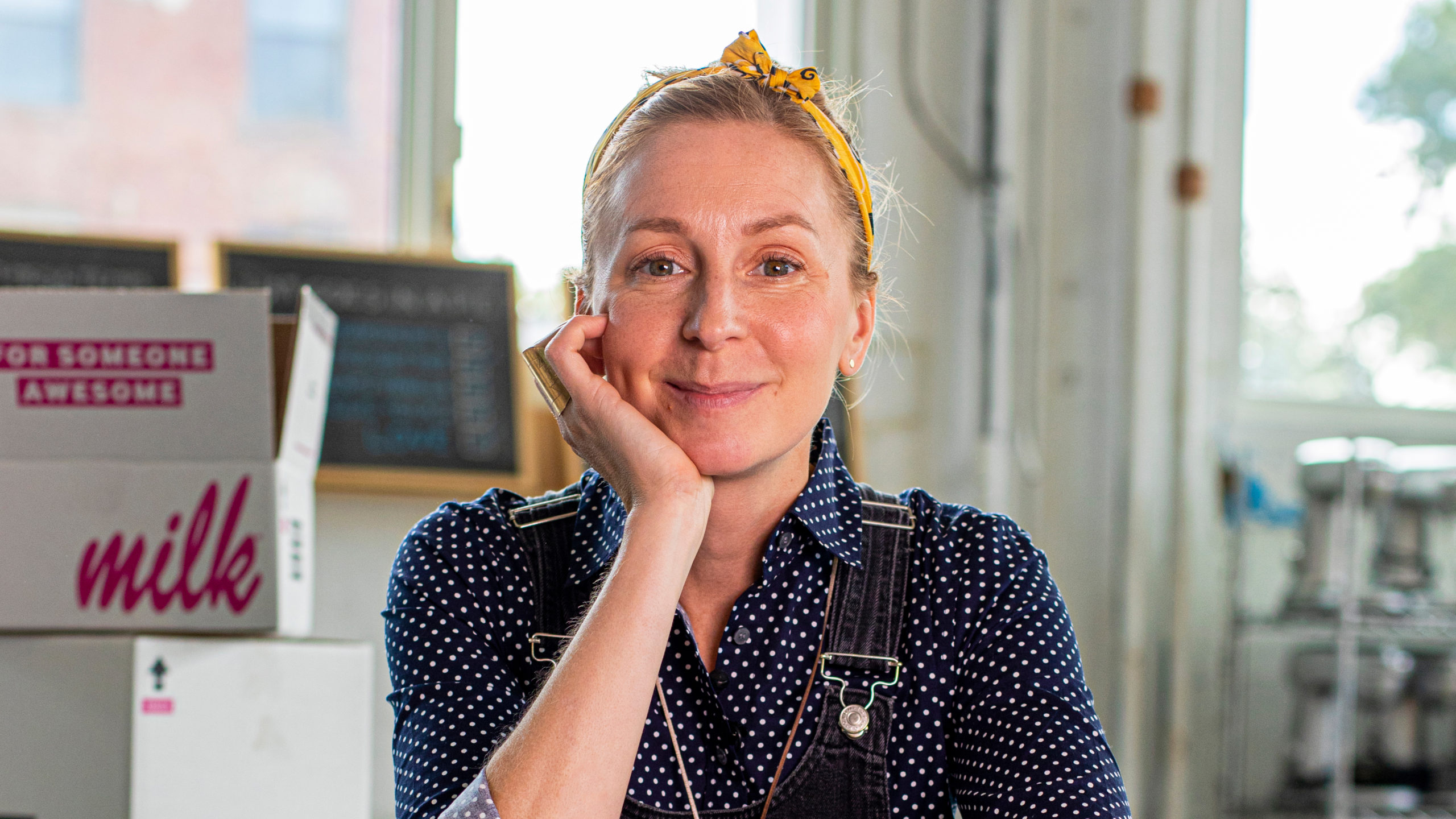 Photo: courtesy of Christina Tosi
Christina Tosi, the founding chef of Momofuku Milk Bar in New York City who supervises a staff of about 30, was inspired by the women in her family and by such pastry chefs as Claudia Fleming, Karen DeMasco and Sherry Yard. "They really made being an American pastry chef the feat and benchmark it is today" she says.
And while Tosi herself hasn't seen fewer women enter-ing her line of work, she does admit the job requires hard work and creativity—and a sense of humor helps. "I think there have always been women behind the men in both fields," Tosi says. "Perhaps more women are going out on their own, embracing more and more of an entrepreneurial spirit and leading the pack."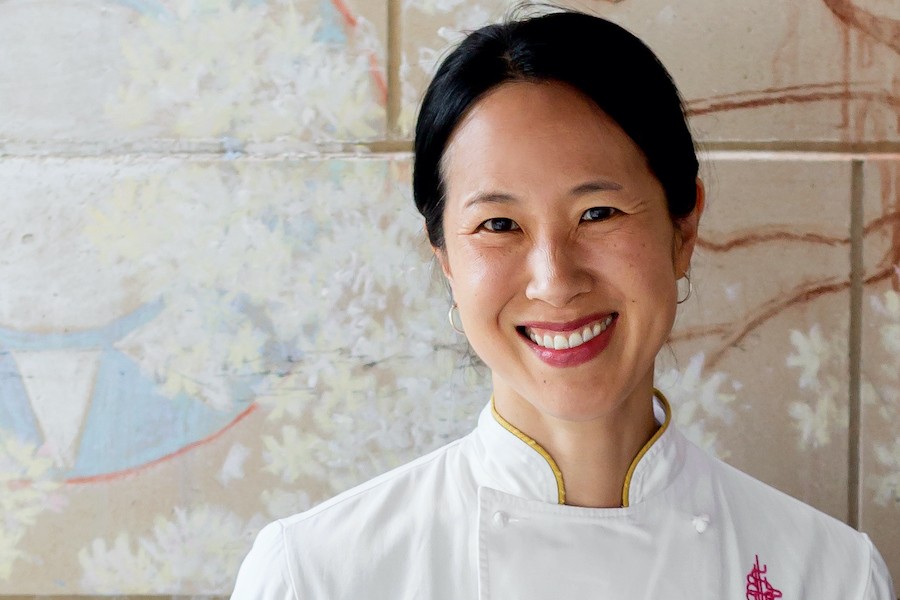 Photo: courtesy of Joanne Chang
That couldn't be truer for Joanne Chang, who left a career as a management consultant to pursue her passion for sweets. She apprenticed under several female pastry chefs including Lydia Shire and Jody Adams before striking out on her own. In 2000 she opened her first bakery, Flour, in Boston and seven years later Meyers + Chang with her husband.
While women more commonly work in bakeries and sweet shops than in kitchens, Chang says women in any field bring a different vibe to the workplace. "In general, I think that women have an easier time being empathetic to their staffs," Chang says. "They are often good with attention to detail. A tendency that a lot of women have is to try and please and, in pastry, that translates to someone who works her tail off to be the best baker she can be. [But] that's not to say that men don't have the same attributes at all:'
The balance that women bring to the kitchen or fields is just that: balance. And as more and more women enter and thrive in these careers, things will undoubtedly change. "Our expectations of how we can and should treat our staffs and our customers will continue to shift," Chang says. "Finding work-life balance in this field is difficult and with more women making up the workforce, the definition of what is normal will hopeful move to a more sustainable level."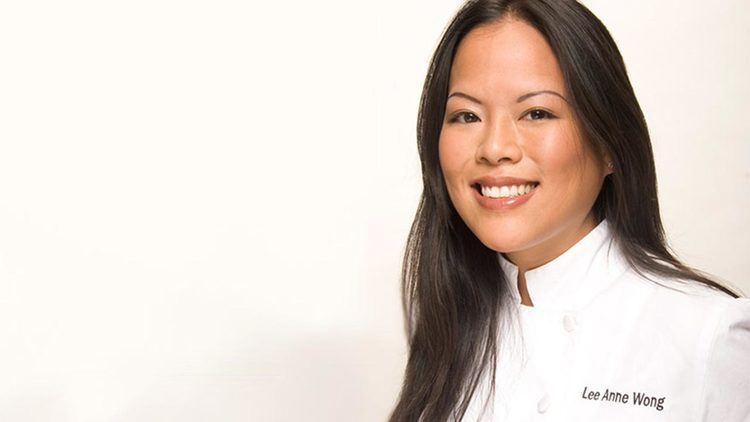 Photo: courtesy of Lee Anne Wong
A graduate of the French Culinary Institute, Lee Anne Wong boasts extensive experience in the kitchen, but her skills her event production and recipe development skills and worked alongside such heavyweights as Jacques Pepin, Andrew Soltner, Tyler Florence and Martin Yan. After her appearance on Bravo's Top Chef, Wong stayed on as the supervising culinary producer for six seasons while consulting on other TV shows such as the Travel Channel's No Reservations and PBS' Chef Story.
"With the food media bonanza going on, culinary school enrollments are through the roof. But cooking in a restaurant is not just the only option anymore," says Wong, who travels the world as a contributor for the Cooking Channel's Unique Eats.
That's good news for anyone interested in the culinary profession (though Wong highly recommends working in a high-volume, respectable kitchen before branching out). And for women, the options make the career even more attractive.
Wong has worked for such notables as Alice Waters, Marcella Hazan and Diana Kennedy. And she says women bring a whole new dimension to the field. "Food can be very beautiful, very sensual, and I feel women cooks bring a sensitivity and a true sense of soul to their food," Wong says. "After all, we are mothers, nurturers, we are generations of history. And who do you think raised and fed guys like Daniel Boulud, Thomas Keller, Ferran Adria? I guarantee they have stories of what their mothers, aunts and grandmothers fed them growing up."