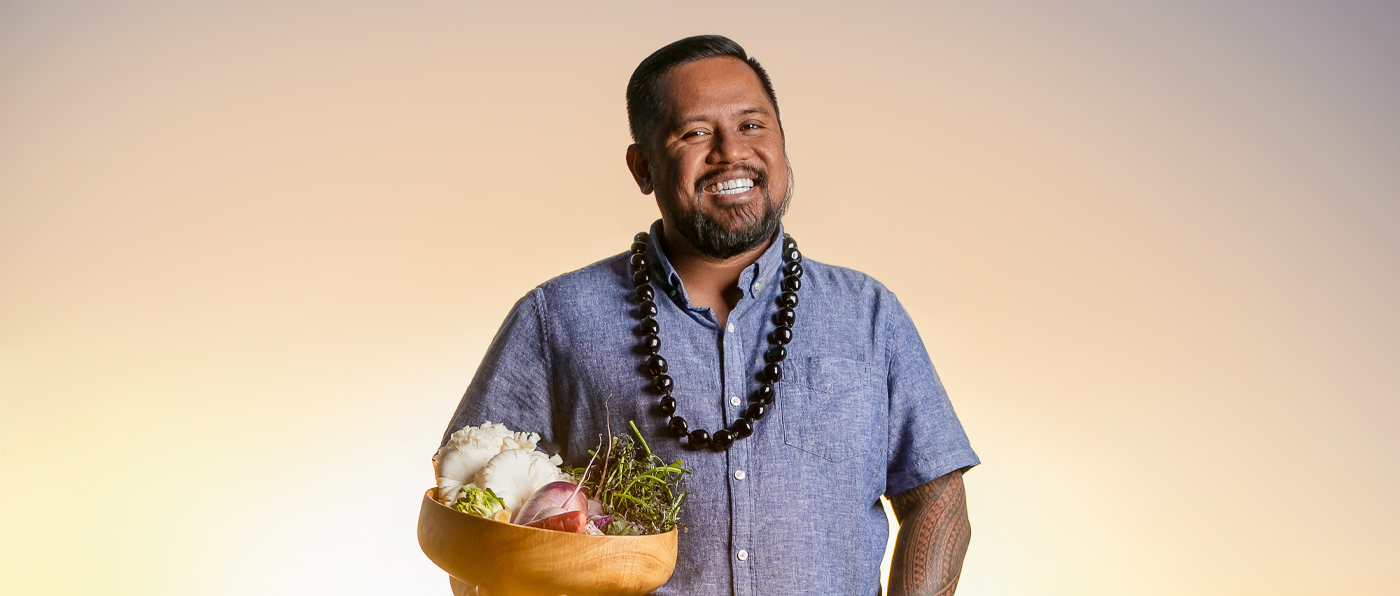 From working at Pizza Hut to celebrity status, Sheldon Simeon has come a long way from his humble roots in Hilo on the Big Island. After his appearance on Bravo's "Top Chef: Seattle" this year — and finishing in the top three and earning the title of "Fan Favorite" — Simeon is only just starting.
CET: You're known for putting your own twists on classic dishes. Where does your culinary inspiration come from?
SS: My cooking background is my Filipino roots and my upbringing in Hawaii. Both of my parents — well, my whole family — were amazing cooks. Growing up, our house was always the gathering place for holidays, birthdays, and celebrations. Whatever it was, at our house, there was always a ton of food. From a very young age, my grandparents and parents taught my brother and me how to cook.
CET: So tell me how you got on "Top Chef."
SS: I made a video and did a bunch of interviews and was blessed to be chosen. Ultimately, the decision to do it was hoping the exposure would bring me better opportunities in my career and lead to a better life for my 'ohana (family).
CET: Did it?
SS: It has brought me so many cool opportunities. The chance to travel, to share my love of cooking with others, and meet so many amazing people along the way. It has given me a voice to speak about values I care about — sustainability, promoting local, farming — and has given me the blessing of taking some time off to spend with my family.
CET: What were your expectations being on the show?
SS: I went in with no expectations. Just to be chosen and the dude to represent Hawaii, I was already so stoked. At first, I was nervous knowing that I would be challenging some uber talented chefs with crazy resumes, and here I was, the dishwasher-turned-chef (at Maui's Star Noodle), the kid from islands in the middle of the Pacific, slightly intimidated to say the least! But I wanted it so bad, deep down inside, I knew I wanted to win it all.
CET: What was the biggest surprise competing on that show?
SS: I was amazed on what I was able to accomplish given the perimeters of each challenge. A lot of the times, we were put in unrealistic situations and you think to yourself, 'How the hell am I supposed to do that?' But you somehow rise to the occasion and even come our victorious.
CET: So what are your plans now?
SS: I'm currently in pursuit of opening my own restaurant. The show has led to many opportunities and I'm just being patient and making sure I make the right decision for me and my ohana.
CET: OK, enough about 'Top Chef." Let's talk about food! What's your favorite thing to cook?
SS: I love cooking chicken on the grill.  It sounds simple, but I believe that it's a true art to get juicy, succulent chicken with perfect, crispy skin over the grill. When you get it right, it's the best thing ever.
CET: What do you think is the most underrated restaurant in Hawaii?
SS: Ilocandia. It's a Filipino general store in Lahaina. Their lechon kawali is something sent from heaven. It has the most perfect crispy, blistered skin known to man. I have tried a million times to re-create it and have gotten really close, but never, never ever did I produce the sheer awesomeness of Ilocandia's lechon kawali.