"I look at a state like Hawaii, which is relatively small and is a long way away, and it has four master sommeliers. That's more than most states.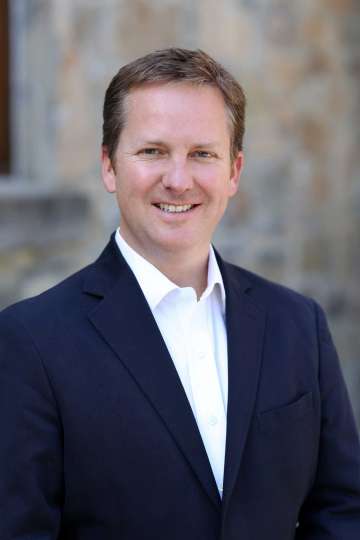 Photos: courtesy of Paul Roberts
Despite his accolades – winner of the prestigious Krug Cup and the first Texan to become a master sommelier – Paul Roberts just wants you to drink good wine.
"There's no need to tell people what they like is wrong," says the chief operating officer of famed Colgin Cellars in Napa Valley. "Now that I'm running a winery, I realize there are people who love our wines and some who don't, and that's OK."
He left in 2008 to become estate director for BOND Estates, and then joined Colgin Cellars in 2013.
Roberts will be leading the seminar, "The Majesty and Mystique of Colgin Cellars: A Vertical Tasting of Colgin Cellars," on Saturday at the Halekulani and will be pouring the vineyard's handcrafted red wines at the Hawaiian Airlines Presents Corks & Forks later that evening at the Hawaii Convention Center.
CET: How did you get into wine in the first place?
PR: When I was a junior at the University of Texas, I was dating this girl and she said, "Hey, there's a wine-tasting class every Thursday night for eight weeks." It cost 80 bucks. I was an economics and political science major and I thought, "That's an amazing deal! I quickly realized I had the bug.
CET: How did you go from law school to master sommelier?
PR: I was going to law school and for a summer job, I decided to do something I was interested in and I would never do again. So I got a job working for a retail wine store in Houston. Twenty years later, it's been a good ride.
CET: You lived in Texas most of your life. What was it like when you first visited Napa Valley?
PR: My first trip to Napa Valley was in 1996. Anytime you're able to go to a new wine-growing region, it helps to give you context. When you drink a bottle of wine, you don't see it, and seeing it gives you such a different view. It really taught me a lot about Napa.
Colgin Cellars vineyards in Napa Valley, California, founded in 1992.
CET: How does Napa Valley — the region — factor into your wines?
PR: Napa gets this erroneous view, that it's just the land of sunshine. But for such a small wine-growing region, it's one of the most diverse places on Planet Earth, to be honest, and it doesn't get enough credit for that … we have three different vineyards where we make cabernet sauvignon. All three sites are on hillsides with distinct geology and geographic location. Napa has over half of the world's soils. We have elevations from sea level up to 2,400 feet; north, south, east and west exposures and everything in between; varying fog and wind patterns. At Colgin we have been fortunate to discover three superlative sites. We view the sites as equals in terms of quality and in turn they are priced the same, but have a different expression because the land is different.
 CET: You will be leading a wine seminar for the Hawaii Food & Wine Festival. What can participants expect?
PR: We've been making wine here for over two decades. One of the things that make us unique and top tier in terms of cabernet sauvignon in Napa Valley is that we've been able to discover more than one great site for the wine. We have three distinct places that each have our signature on them and we will be showcasing a variety of different vintages. Through this tasting, we want to show attendees the unique facets of Colgin, and our three extraordinary hillside vineyards. Through this lens, we will also educate people on the diversity of Napa Valley. This is the first time we're doing a tasting like this outside the winery ever.
CET: What's Hawaii's wine culture like?
PR: Every time I've been to Hawaii, it's always been on holiday, not business. When I look at the experience I've had as a private citizen and eating in great restaurants, I think, "Why wouldn't anyone in their right mind want to sell great wine here?" It's such a great destination for people to come and visit, and it's a great window for all of us to share what we do. I look at a state like Hawaii, which is relatively small and is a long way away, and it has four master sommeliers. That's more than most states.
CET: What are you most looking forward to while here during the festival?
PR: I want to get a feel for what people are feeling and thinking about our wines. Most of the guys sitting on the panel with me are friends, and it will be interesting to get their dialogue on our wines.
CET: All work while you're in town?
PR: I haven't thought about it enough, actually. Maybe I'll go marlin fishing.