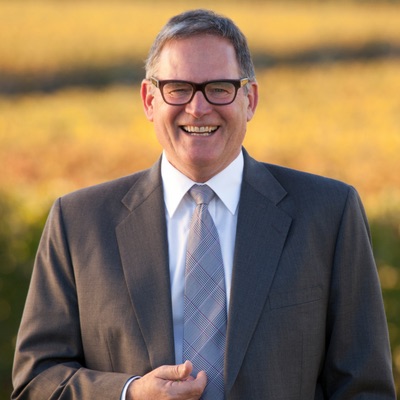 Photos: courtesy of Michael Silacci
Life has come full circle for viticulturist and winemaker Michael Silacci.
In the mid-70s, he spent three months camping on the Kaanapali coast of Maui, the first stop of what would become a journey of self-discovery that ultimately led him to France and his lifelong passion for all things wine.
Turns out, Maui is where Opus One founders Baron Philippe de Rothschild and Robert Mondavi met a few years earlier to discuss this unique venture.
"It all came together," Silacci says.
After more than a decade working at various wineries and vineyards – from Beaulieu Vineyard in Rutherford, Calif. to Stag's Leap Wine Cellars in Napa Valley – Silacci joined Opus One in March 2001, first as director of viticulture and enology, now as winemaker. The luxe winery, based in Oakville, Calif., is known for creating a single Bordeaux-style blend based on Napa Valley cabernet sauvignon.
Silacci will be pouring Opus One's signature vintage at the Hawaiian Airlines Presents Corks & Forks on Saturday at the Hawaii Convention Center.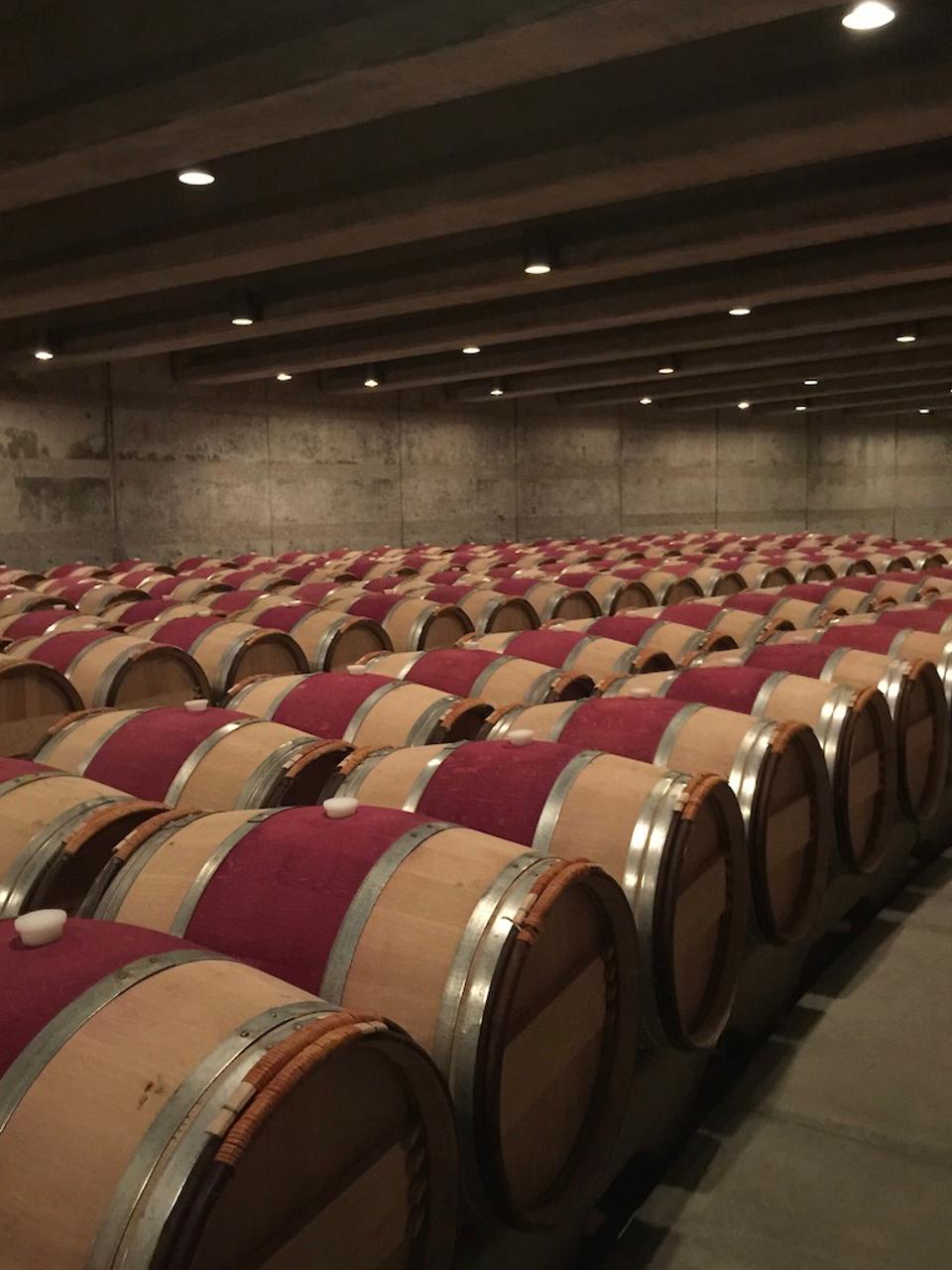 Opus One cellar in Napa Valley, Calif.
CET: What brought you to Hawai'i in the '70s?
MS: I didn't know what I wanted to be when I grew up so I started traveling. The first place I went to was Hawai'i. We were only going to stay in Honolulu for a night, then head to Japan. We got in late at night and the limo driver who gave us a ride to town told us, "You know what? You should go to Maui." So the next day, he gave us a ride to the airport and we stayed on Maui for three months.
CET: How did you come to find a passion for wine?
MS: After Maui, I went to Japan and just continued on — to Taiwan, Hong Kong, then across to Switzerland … Then I took a train to Paris and looked up a French woman I had met in Tokyo. The only French I knew was, bon voyage. She told me if I wanted to learn French, I should pick grapes. So I got a haircut, borrowed a car and drove to this compound in Muscadet. I saw a guy loading bags of sugar into a van and I told him I wanted to pick grapes to learn French. Sure enough, I got a job picking grapes and I fell in love with wine and two-hour lunches.
CET: What did you love about the field?
MS: I grew up in an agriculture area and I just fell in love with the idea of viticulture. You're a farmer, but you actually see the transformation of the crop into something different. Viticulture and winemaking are two different disciplines, I think the vineyard guys are like sculptors; they are always working with the architecture of the plant. In the cellar, those guys are like painters; they are working with the liquid. But it's two different forms. I'm attracted to both.
CET: How can you be creative and innovative when you're producing a single wine? (Opus One also produces a second wine called Overture.)
MS: Every vintage of Opus One has a sense of time and place. That place comes through in the mouthfeel, the textures, and the structure of the wine. That comes from the vineyard. The time comes through with seasons. A year like 2011, when it was cool and a little damp, the wines will be a little fresher, more on the fruit or herbal side. A vintage like 2007 or 2008, when there was beautiful weather … it made a fruitier, intense wine. The mouthfeel will be similar, but the aroma and flavors will be very different because of the seasonal impact.
CET: Your wine is hugely popular in Japan. How did that happen?
MS: The Japanese market is very keen on traditions, icons and legends. Mr. Mondavi is a legend in Napa Valley and the Rothchilds in Bordeaux. When they came together to create Opus One, very few wineries were making just one wine and staying focused on that. So the wine itself and the whole concept of making a single wine is appealing to the Japanese market. The enthusiasm for wine knowledge and the level of sophistication when it comes to wine in Japan is amazing. 
CET: You've lived here for a few months back in the '70s, and you visit often. What do you love about the Islands? 
MS: It's just a beautiful place. And usually in beautiful places you find wonderful people. I remember how warm and welcoming everybody was when I first went to Hawai'i. There's a sense of community that goes beyond the island. There are so many people from outside Hawai'i there, from tourists or people living or working or who grew up there. There's more of a global sense of community. And the weather is beautiful and the food is great. I mean, what's not to love about Hawai'i?