COVID-19 has disrupted the entire infrastructure of the food business — from restaurants and food supply, to behavioral changes and the job market. The historic impact on the industry that employees more than 8 million individuals has been catastrophic, with an uncertain future ahead.

For this COVID Conversation, Hashi sat down with chef, restaurateur and entrepreneur, Eric Ziebold, to discuss

 the 

status of his endeavors and outlook on the road to recovery.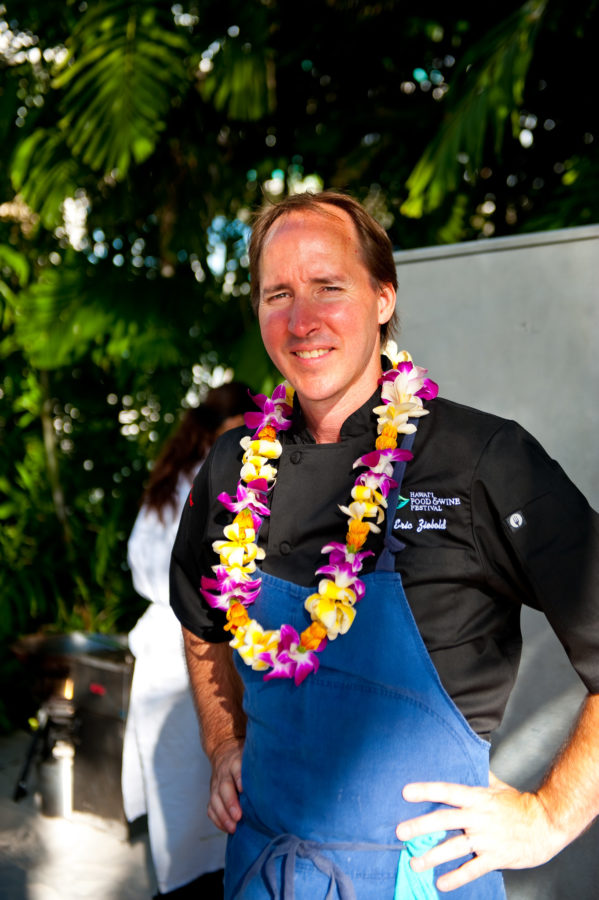 Photo: Dane Nakama/Hawaii Food & Wine Festival, 2013
"[The] enthusiasm of people waiting in line for dinner builds enthusiasm for going out to dinner. And it builds enthusiasm for restaurants and chefs. I don't take for granted that enthusiasm will just come back once COVID has gone away."
Chef Eric Ziebold shared some insights with HASHI about what he has been up to in 2020, the ever-changing restaurant scene in D.C., and how we can all learn to pivot when times change. He has learned what it means to make the most of things and come up with new innovations amidst crisis.
Ziebold is an American chef and restaurateur with two Michelin Star restaurants in D.C.: Kinship and Metier. Throughout the pandemic, continuing business and connecting with customers have proved ultimate goals. He has been able to do that by introducing takeout and, most excitingly, the Kinship Collection.
HASHI: Aloha, Chef! Please tell us a little bit about the restaurant scene in D.C. and how you've been surviving the chaos of this year.
EZ: In D.C. we're at 25 percent occupancy and there's a 10 p.m. cutoff on alcohol. We don't have outdoor dining, so we haven't been able to do that all along. We have been doing takeout since March. The 10 p.m. cutoff is the hardest thing because we're a fine dining restaurant. So, that really means we can only do one seating. My day has become a little less intense than it used to be. We're frequently done at 10:30 at night, which is a lot different than 1:30 in the morning.
HASHI: That does make a big difference. What has the response been like from your long-term customers?
EZ: For us, it's been great. We started doing takeout as soon as the shutdown happened, and the response was amazing. We did a Sunday supper at Kinship, where you could get lasagna, salad and garlic bread for $25. We really wanted to connect with people and ensure they were going to have someplace to eat. We publicized it as the kind of food I would cook at home. It was a common connection. If we're going to encourage people to stay at home, let's give them something to look forward to. Even when they reopened indoor dining, my general manager said there was still a need to takeout, so we kept going. We want Kinship to stay true to its identity without just giving lip service to the idea what we're "all in this together." There is a very human side to it. Then, after a while, we added another takeout meal, Friday night date night style.
HASHI: Were you one of the first restaurants to start doing takeout that early? Did others follow?
EZ: We were one of the first, but that's my advantage. My pastry chef has been with me for ten years. My sous chef has been with me for ten years. That's an advantage of having a staff that's been through a lot with you. Because of that, we were able to adapt more quickly.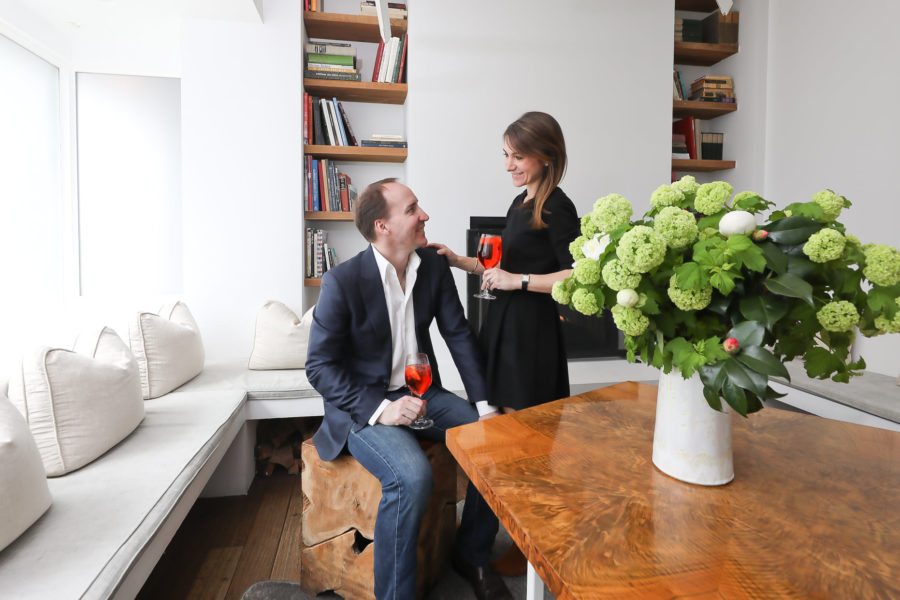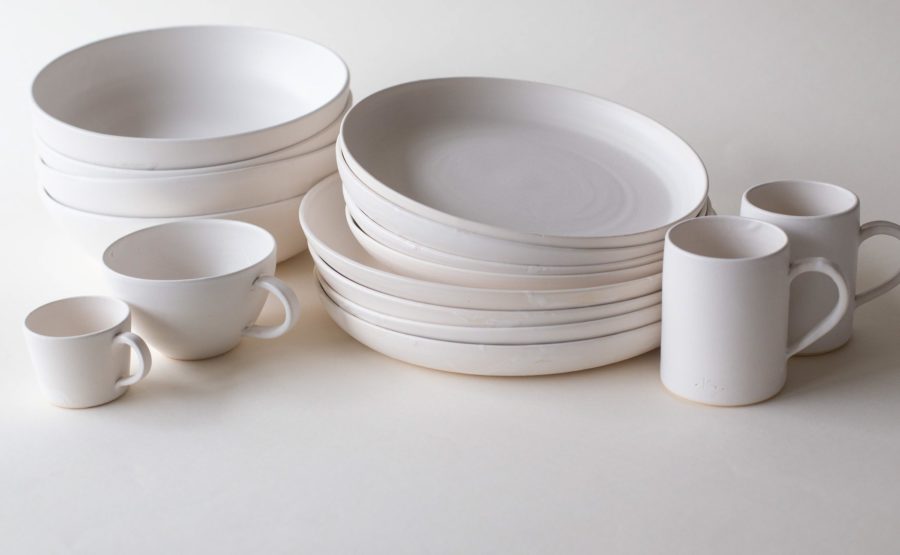 Chef Eric Ziebold and partner Célia Laurent run and operate Kinship and Métier restaurants in D.C., and launched The Kinship Collection, an online lifestyle shop. Photos: courtesy of Kinship
HASHI: That's a great point. Are there other innovations you've had to come up with during COVID?
EZ: We've done a lot more as far as sanitizing. Even little things like tying the silver in little bundles for people. The other big thing is the Kinship Collection.
HASHI: Tell me about that!
EZ: My wife and I like entertaining. We like hosting parties. We love decorating a nice table. So, for a while now, the idea of doing a retail line has been on our minds. This just fast-tracked it. We already had people making ceramics for the restaurant, so the resources were there. Our tagline is 'an assortment of goods to make life a little easier, a little happier, a little more wonderful.'
The collection includes items to make that possible. We have a garden at a vineyard in Virginia, and because of slowed business, we had a bumper crop this year. We had a ton of herbs left over, so we started making soap and candles. We worked with different candle companies and tried so many different blends. We wanted something evocative of a garden. We couldn't get it, couldn't get it, couldn't get it. Then, one day when my wife was laying out bouquets in the restaurant, I walked in and said, "that's it!" What we ended up blending was tomato leaf and lavender essential oils. And the soaps are a great reminder to people to wash their hands. It was this beautiful way to use excess resources to create something useful and fun.
HASHI: That's brilliant. And what a quick process to get the Kinship Collection going from the ground up.
EZ: Part of the thing is that, because of the nature of the restaurants and the relationships we have with people here, we already had a lot of the puzzle pieces. We just had to fit it all together.
HASHI: Overarchingly, what other positives are you seeing?
EZ: We've seen some resetting of values. From staff, from guests, from everybody. It's been a wakeup call. There's been much more appreciation from the staff and the customers. I remember one night we forgot to include something in one of our Friday night date night takeout orders. We drove it over there and dropped it off, and normally we would comp their dinner. Instead, they said if we tried to do anything with the bill they'd stop ordering from us. That's just how appreciative they were.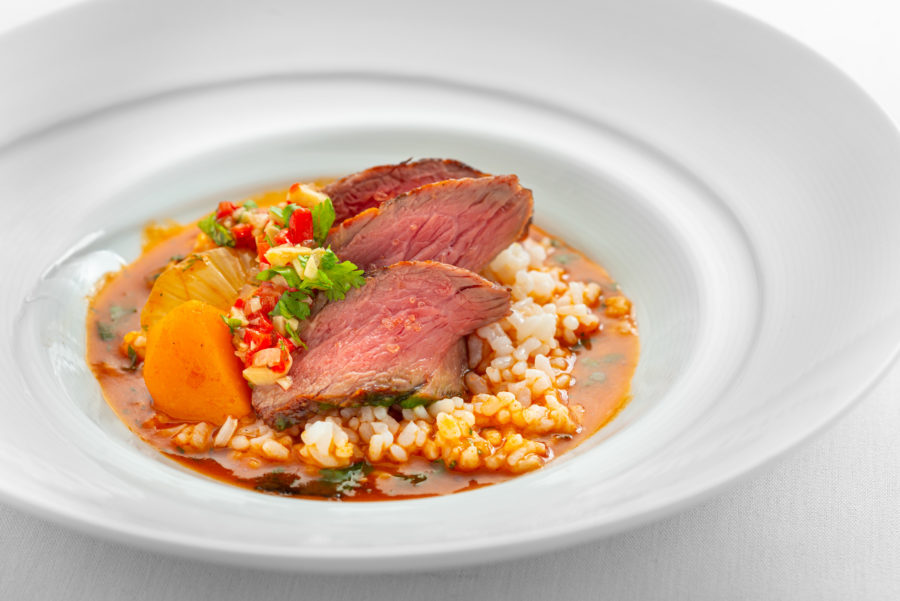 Kinship Piri Piri Beef with arroz verde, Maui onions and kabocha squash by Chef Ziebold. Photo: Dane Nakama/Hawaii Food & Wine Festival, 2019
HASHI: Do you think you'll keep doing takeout after all this?
EZ: We've talked about it. We'll probably stop doing takeout at night at some point, but we're talking about doing takeout for lunch. We have to figure out a model that could work. Right now, for Valentine's Day, we actually had to push dinner reservations back to allow space for takeout. We didn't want guests arriving while the space was filling up with people waiting to pick up. That's not the type of experience we are.
HASHI: Speaking of a post-COVID world, what are you most looking forward to?
EZ: Having friends over for dinner and travelling.
HASHI: Where is the first place you're going to go?
EZ: Probably Europe, mostly France. My wife is from there and my daughter hasn't seen her cousins on that side in two years.
HASHI: Thank you for your time, Chef!