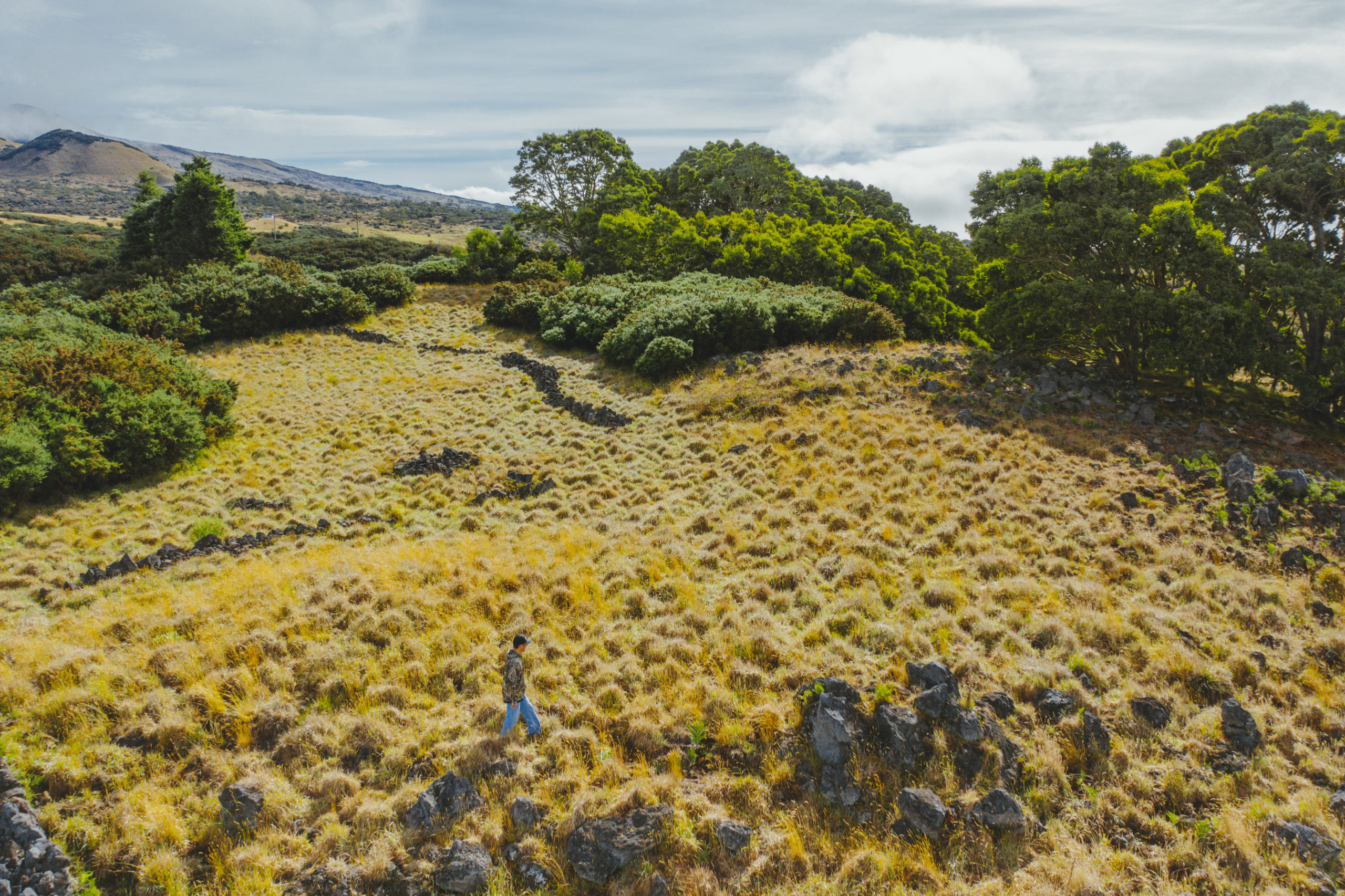 Chef Brian Hirata founded Naau Hilo to preserve Hawaii's food culture while also progressing the local cuisine. Photos: Andrew Richard Hara
"You have to know the past to understand the present." (Carl Sagan, 1980) For chef Brian Hirata, preserving Hawaii's food culture and progressing local cuisine — through sustainable practices and local ingredients — will perpetuate the culinary hertiage for Hawaii's future.
Launched in June 2019, Naau Hilo puts into practice Hirata's philosophy by utilizing the fine-dining to showcase wild and locally sourced ingredients and facilitating an "understanding and appreciation of the food, people and cultures that make Hawaii so special." Beginning with pop-up experiences, collaborations and private dinners, Naau Hilo continues to strive forward amidst the global pandemic that threatens the culinary industry in Hawaii and beyond.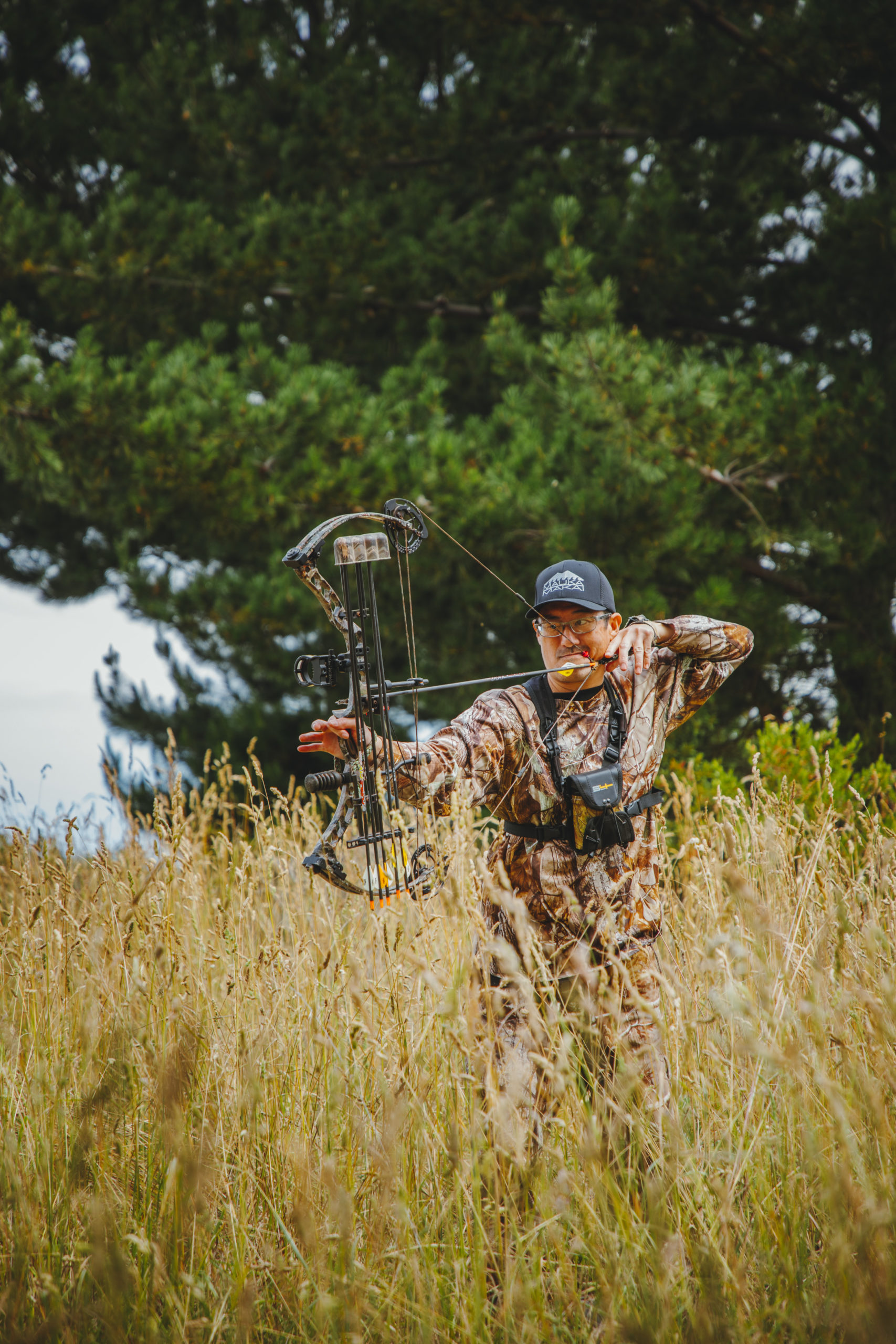 "If people don't know of, or care about these ingredients, there will be nobody to save or protect them in the future.
This is how cultures die and disappear. "
HASHI: Aloha Chef Brian Hirata! Your new concept, Naau Hilo, has a clear mission: to preserving Hawaii's food culture while progressing the local cuisine. Can you explain what exactly that means?
BH: Our mission "To preserve Hawaii's food culture while progressing the local cuisine" serves as a reminder that Hawaii's food and people contribute to its uniqueness. At Naau, we strive to preserve the knowledge and diversity of Hawaii's food culture by celebrating Hawaii's flavors and ingredients, while progressing the local cuisine to become a part of a global food dialogue and be recognized with world-renown cuisines. Through Naau, I strive to showcase to the world the truly local ingredients that we have in Hawaii.
HASHI: How important is, not only the sustainability of Hawaii's unique ingredients, but also the sustainability of our food culture?
BH: Sustainability for future generations is a huge topic in any capacity. When discussing the sustainability of our unique local ingredients, I truly believe that we are in trouble as a State. So much environmental damage has been done over the past century that we are approaching a tipping point where we are seeing ecosystems collapse, and we are not producing the abundance of foods that we are accustomed to from the past. We have denuded soils in our agricultural lands, runoff from overdevelopment spilling chemicals and fertilizers into the ocean, and coral bleaching due to global warming.
Another factor that I think many people are overlooking is how our society is now so digitally and electronically attached. Many of our children don't go outside to play and explore the world any more — they stay indoors and play video games all day, and text their friends instead of seeing them face-to-face (pre-pandemic).
Many kids have never been camping, gone fishing or grown anything in a garden. This lack of connection to the natural world will have dire consequences for Hawaii's future.
I've said this in my Mission Video, "If people don't know of, or care about these ingredients, there will be nobody to save or protect them in the future."
This is how cultures die and disappear.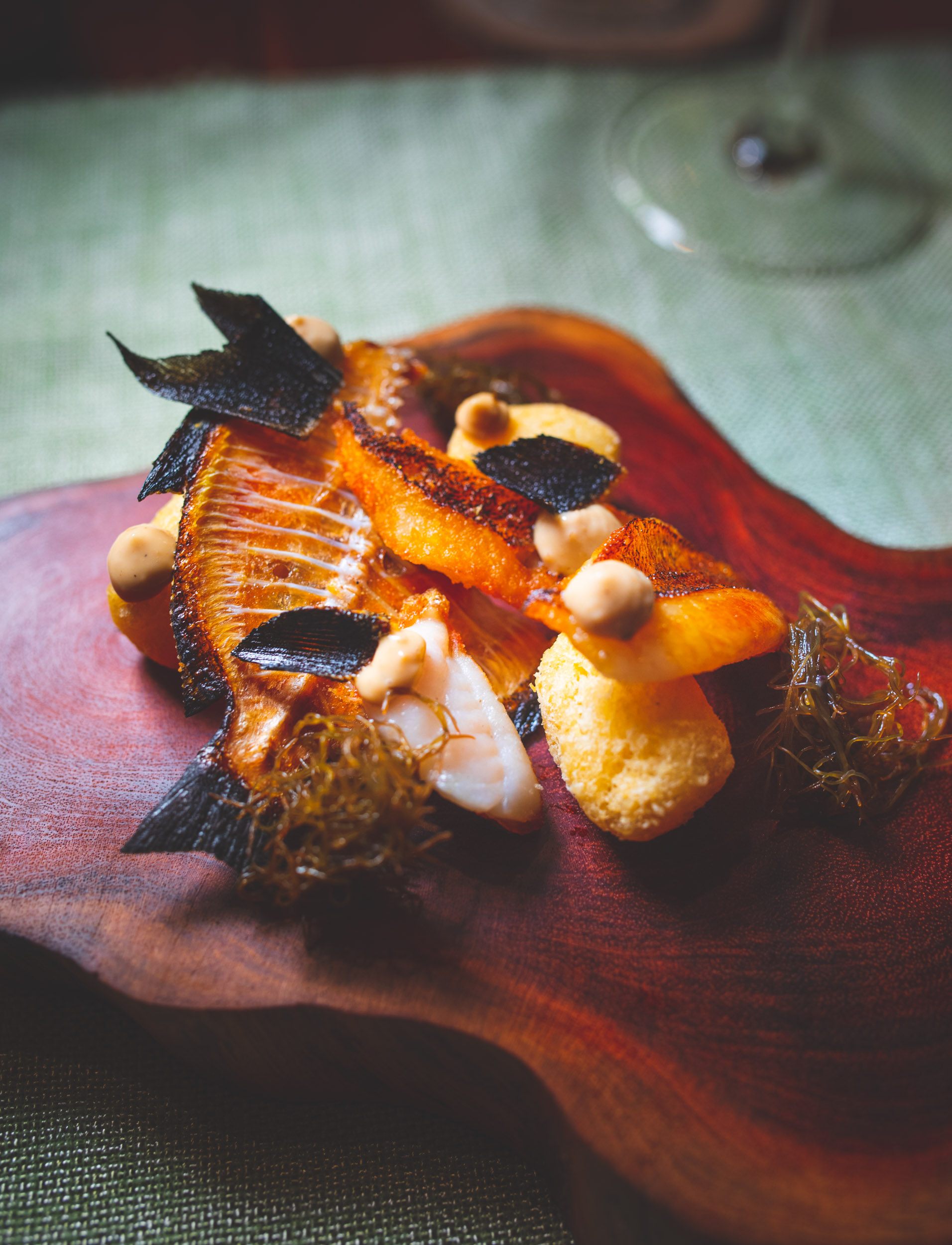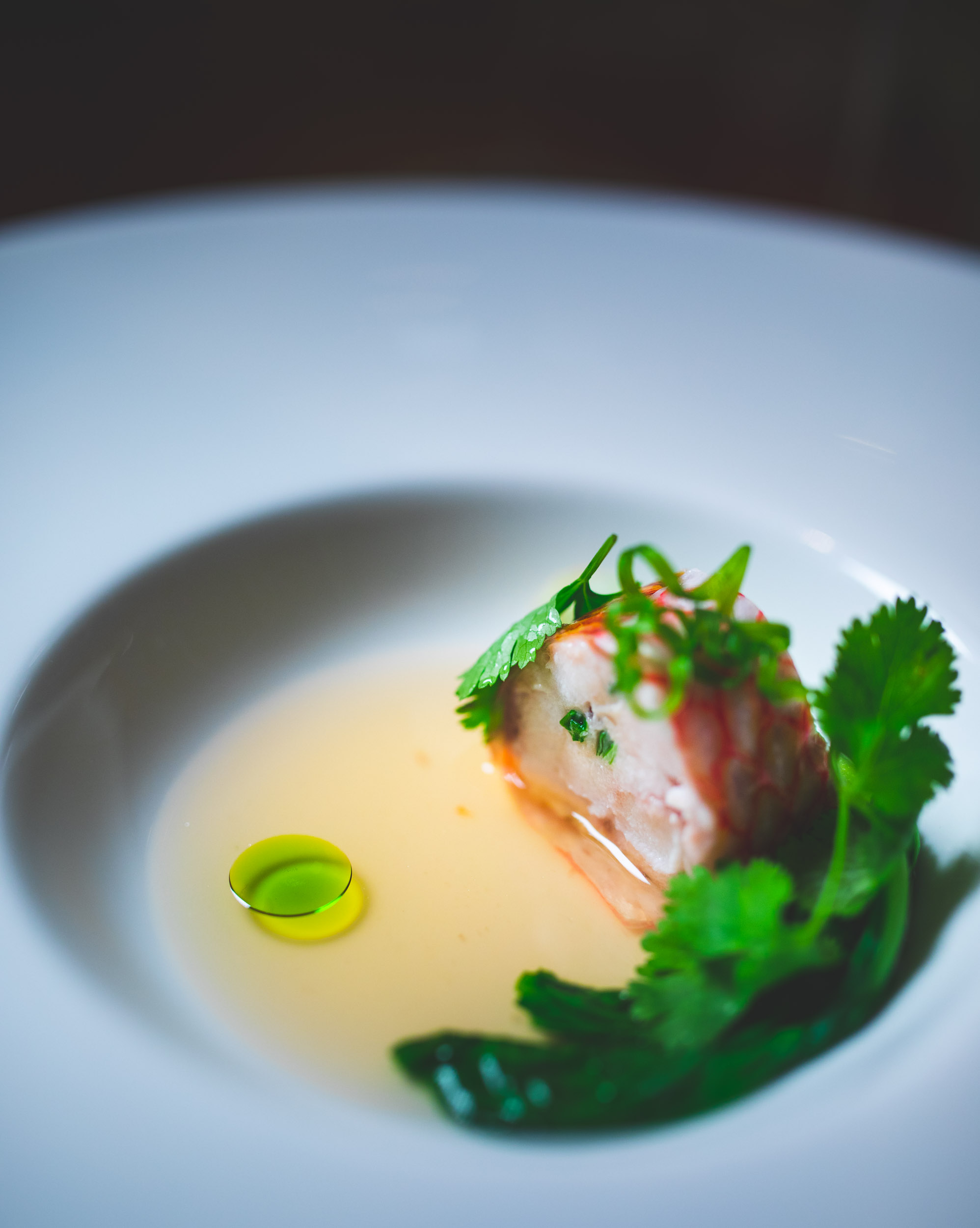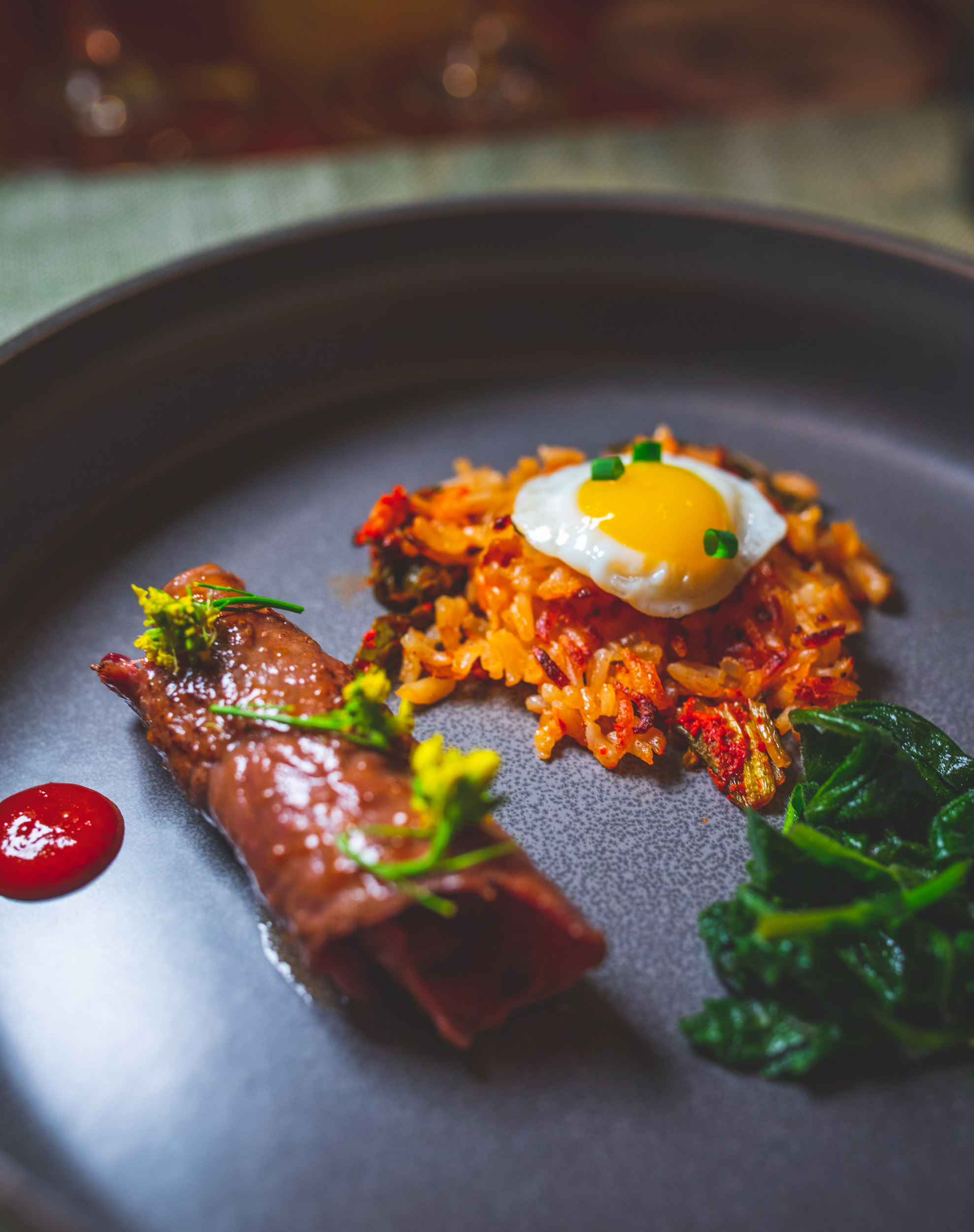 The Naau menu is based on ingredients that are fresh, available, and in season. Dishes from left to right: Kole Fish & Chips, Hawaiian Snapper Galantine, Korean Beef Loco Moco. Photos: Andrew Richard Hara
HASHI: How long has this concept been in the works?
BH: The concept of Naau has been on my mind for over six years now. It wasn't until three years ago that I decided to finally take action and put my ideas into motion. Naau was launched on June 1, 2019.
HASHI: What is your process for conceptualizing a new dish? From sourcing ingredients to plating.
BH: Creating new dishes always happens very organically for me. The concept of a new dish could stem from an old food memory (ex. Mom's Ohelo Berry Cheesecake), or wanting to showcase a unique and special Hawaii ingredient, such as kupee (Hawaiian snail species). No matter what the final outcome of the dish is, it needs to have a strong connection to Hawaii's culture and cuisine, and the featured major ingredients need to be sourced from Hawaii.
This focus on truly local ingredients is a big reason why I don't ever put imported luxury ingredients like foie gras, scallops, truffles or caviar on my menus. Those ingredients do not come from Hawaii, and I don't want our local ingredients to be overshadowed by these types of imported ingredients.
HASHI: Which ingredient is the most exciting for you right now?
BH: All the wild limus (seaweeds) are fascinating to me. I think Naau has only scratched the surface when it comes to incorporating them into our cuisine.
HASHI: What (or who) is your biggest adversary in accomplishing your mission?
BH: Currently, my biggest adversary is time. I still have a full time job in culinary education outside of Naau. Having the time to fully commit to this project will have many positive outcomes in promoting our State, as well as in helping to educate our next generation of professional culinarians as to the bounty of ingredients we have access to right here in Hawaii.
HASHI: What is the one thing you want people to take away from their dining experience with Naau?
BH: When I travel, I want to experience that country's or region's true foods and culture. This is what we strive to incorporate into the Naau experience — authentic, local ingredients presented with high service standards, while educating our guests on what makes each dish special to Hawaii.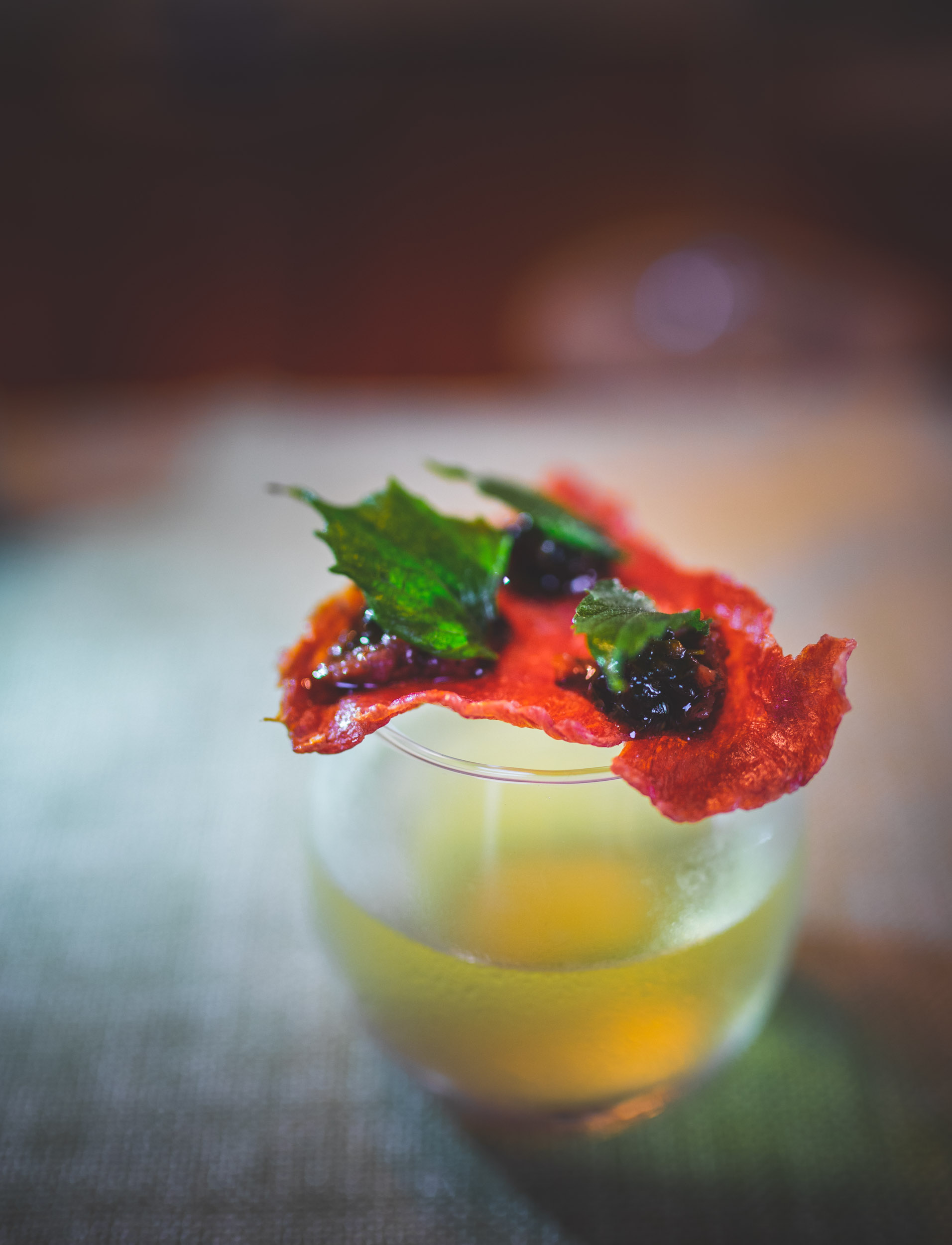 Aku Glass by chef Brian Hirata. Photo: Andrew Richard Hara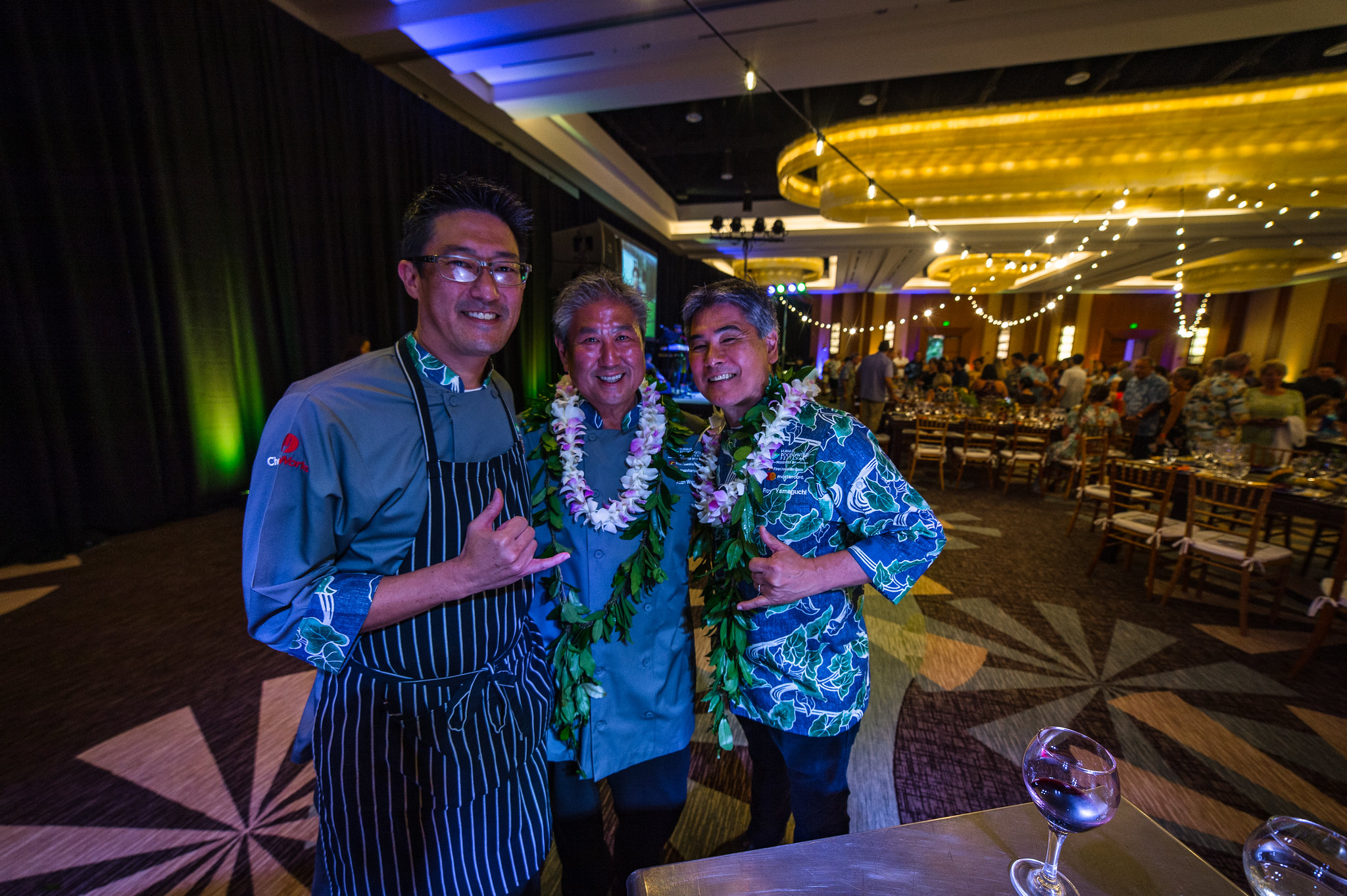 Brian Hirata with HFWF co-foundersAlan Wong and Roy Yamaguchi. Hirata coordinates culinary arts students to participate in HFWF events alongside chefs. Photo: Dane Nakama/Hawaii Food & Wine Festival, 2018
HASHI: Last year posed a lot of threats to the culinary industry, and more specifically, the industry in Hawaii. What challenges have you faced, especially in cultivating a new concept, and how do you plan to overcome them?
BH: What the pandemic has done, and continues to do, to the industry is heart-wrenching. I have numerous colleagues and former culinary students who have all been affected in some way.
Naau was forced to cancel numerous pop-ups, as well as exciting collaborations on the mainland, and although our pop-ups are still currently on hold, we continue to do private dinners until restrictions are eased.
My hope is that we can all overcome and adapt to how we navigate our new world, while at the same time reflect on ways we can do better.
I remain optimistic that this pandemic will result in an industry that becomes more resilient, more compassionate and wiser. Money shouldn't be the ultimate end goal. Doing the right things in life — passing on knowledge, protecting the environment, perpetuating our cultures — is truly what matters in the end.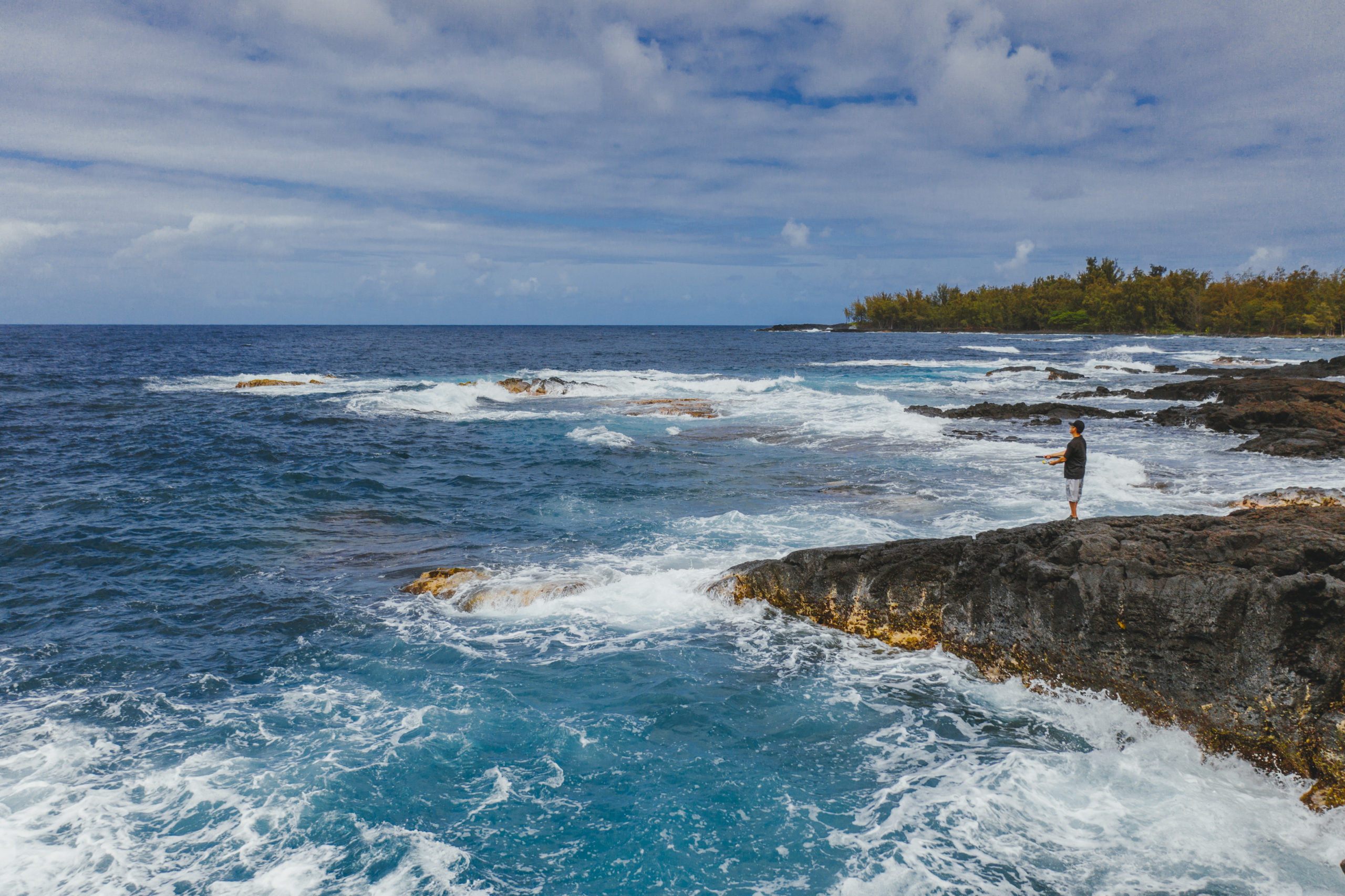 Born and raised in Hawaii, Chef Brian grew up hunting, fishing, farming, and foraging in the islands, and developed a respect for the outdoors. Photo: Andrew Richard Hara
HASHI: What's next for Naau?
BH: We are currently working on internal business processes and preparing ourselves to begin approaching investors to acquire our permanent site, which will incorporate a strong educational component. Although currently very small, our amazing team is truly dedicated to our mission.
HASHI: Mahalo for your time! Anything else you'd like to address?
BH: Naau will have a very comprehensive educational component in order to pass on knowledge of Hawaii's bounty of special ingredients, cultures and unique environments to the next generation of culinarians. This educational hub will help to facilitate an understanding and appreciation of the food, people and cultures that make Hawaii so special.