The Hawaii Food & Wine Festival aims to strengthen the connections among the islands' food, land and people—and to share the culture behind the cuisine.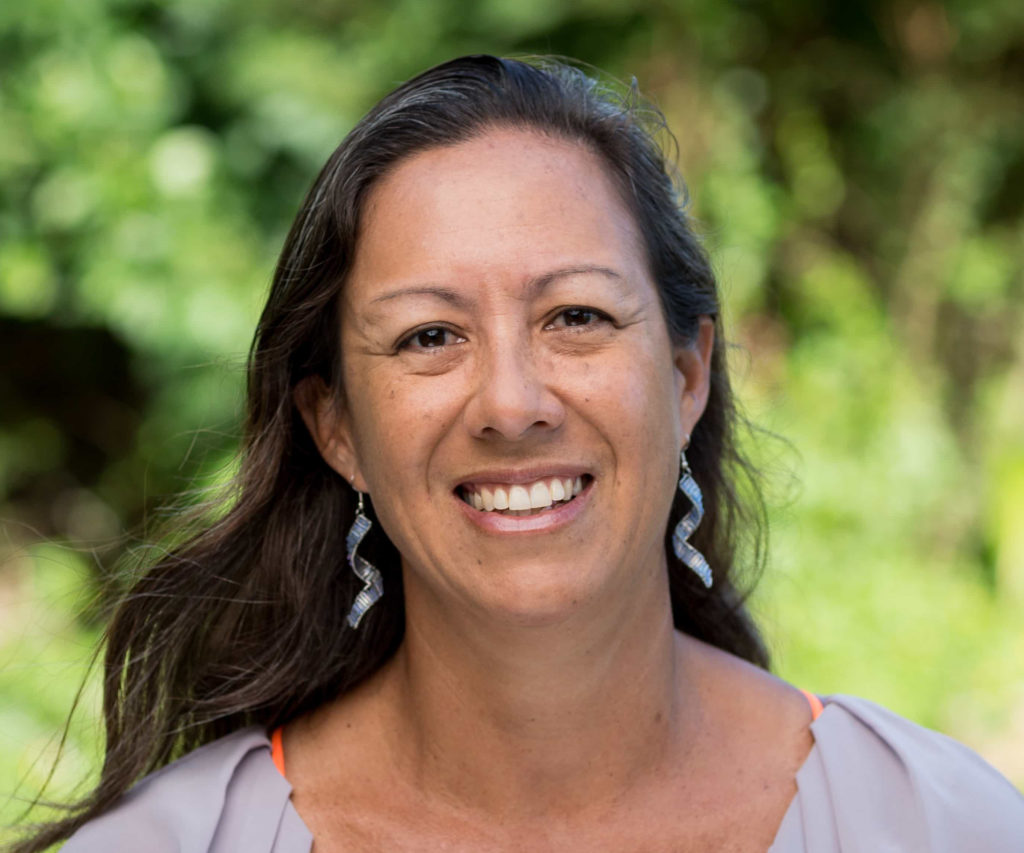 Photo: courtesy of Hiilei Kawelo
Hiilei Kawelo embodies the connection between food and culture. She was raised in Kahaluu on Oahu's windward coast by a skilled fishing family, who taught her the art and science of "lawai" a (Hawaiian for the craft of fishing) around Kaneohe Bay. Her freezer is always stocked with fish and hee (octopus).
"I love raw fish," gushes Kawelo, the executive director of Paepae o Heeia, a nonprofit organization dedicated to caring for the historic Heeia Fishpond.
 "It's raw and you caught it yourself. And the 'limu' (seaweed) that goes into it was gathered by your own hands. And the 'inamona' (roasted kukui nuts) you use is from the land. But the secret ingredient is people. You know when you're eating something as 'ono' as that, made by an 'ohana' (family) from that area. You can just taste it, that closeness to the land."
Kawelo says food and culture, especially in Hawaii, are interconnected much in the same way the mountains are connected to the ocean in the kind of "ahupuaa" land division ancient Hawaiians have used for generations.
"My perspective is that culture culminates in the form of food," Kawelo says. "Your practice, your people, your language, your environment — all of that culminates in your ability to put food on the table. If you're missing part of the equation, you don't have "kalo" (taro) or fish or "tau" (breadfruit), that's probably an indication that the culture is not healthy, that people are detached or removed from the place and people. When you have all of those components — place, people and environment — that are healthy, you have a healthy culture and you're able to provide food."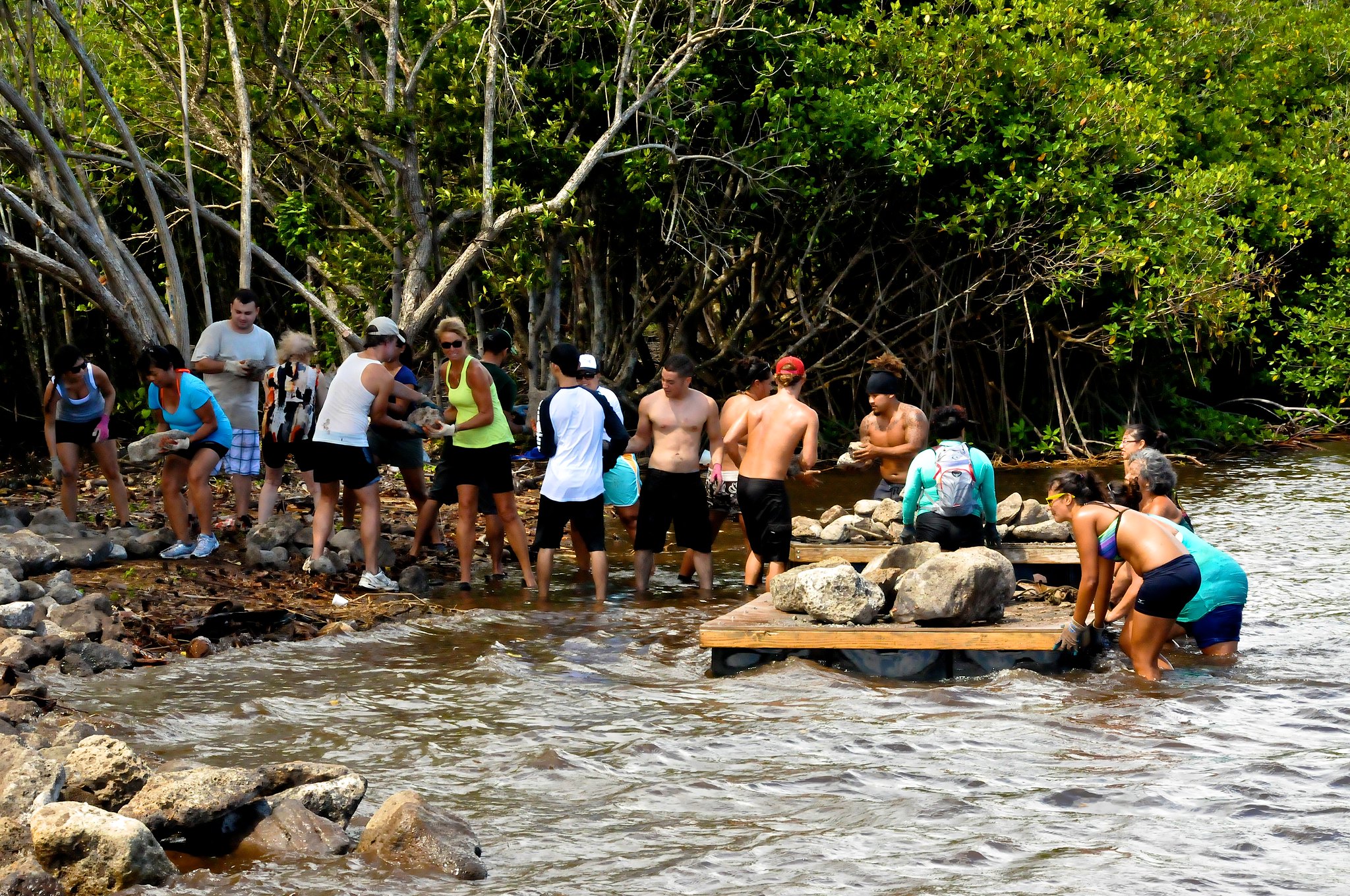 Community volunteers at Paepae o Heeia during the 2014 Hawaii Food & Wine Festival Laulima @ Heeia event. Photo: Ed Morita, Hawaii Food & Wine Festival, 2014
Strengthening this connection between food and culture is one of the goals of the third annual Hawaii Food & Wine Festival, a weeklong epicurean event boasting more than 75 internationally renowned master chefs and sommeliers, co-founded by James Beard Award-winning chefs
Roy Yamaguchi
and
Alan Wong
. The festival showcases dishes using Hawaii's bounty of local produce, seafood and beef to promote sustainability, with a focus on the people and places behind the food.
"Food and culture  are intertwined because our culture defines the food that we cook," says Mark "Gooch" Noguchi, chef and co-founder of Pili Hawaii, resident chef and co-founder of TASTE Table, and chef of LUNCHBOX. "If you have no understanding of where your food comes from, how can you truly appreciate it?"
This event, held at the 63-acre Papahana Kuaola, features Hawaiian cultural practitioners from the ahupuaa of Heeia on the windward side of Oahu, sharing the traditional concepts of stewardship. They will teach attendees how to make paiai (pounded taro), guide walks along the 800-year-old Heeia fishpond, and lead hands-on demos in the traditional (irrigated terrace).
"This is the most tangible example of the connection between land, people and food," Noguchi says. "I hope people walk away with a greater awareness of our connection between food and place."
Featuring Hawaiian experts this way has been a key part of the program since the first Hawaii Food & Wine Festival, as organizers knew the importance of sharing the cultural aspect of food. Since then, this event has become one of the highlights, with about 100 people in attendance last year.
"We wanted to make sure we got it right," Yamaguchi says. "There's a reason we don't have professional chefs cooking at this event. We want people from the community, the people who harvest and take care of the land, to show us what they have to offer, and that's food and culture. The food isn't made by chefs, but by the people who have that true connection to the land."
Ming Tsai, a pioneer and innovator in East-West cuisine and chef/owner of Blue Ginger in Wellesley, Mass., understands this connection, too.
A Chinese-American, he grew up in a household centered around food.
"There's not a more common discussion in any Chinese household than what are we going to eat," Tsai says, laughing. "If you don't have a happy stomach, everything else falls apart in life, seriously."
He sees food as something deeply personal, especially to the person preparing it.
"The whole point of cooking is being able to share what you have created," he says. "You buy a bag of groceries and it's just groceries. But then you take that bag and put your own spin on it. It becomes yours. You're giving a parr of your soul every time you cook."
Food is intimately connected to place, whether that's in Heeia, Hawaii or Dallas, Texas.
Just ask Dean Fearing, considered the Father of Southwestern Cuisine, who elevated the indigenous flavors and ingredients Texas to great acclaim.
"We took the influences of smoke, chili, peppers, cilantro. lime and other great Texas products and started to make people say, 'Wow, there's something valuable here,"' says Fearing, chef creator of Fearing's Restaurant in Dallas. "We were expanding horizons with creativity in food."
But the Hawaii Food & Wine Festival isn't just about showcasing local farmers, fishermen and stewards of the land at its events. It's also about supporting their efforts beyond the weeklong participation.
Last year, the festival donated more than $200,000 to community beneficiaries like Paepae o Heeia. Over the last two years, Paepae and its partner nonprofit Papahana Kuaola — which are hosting an event in this festival together — receive $30,000 to help both organizations achieve their missions.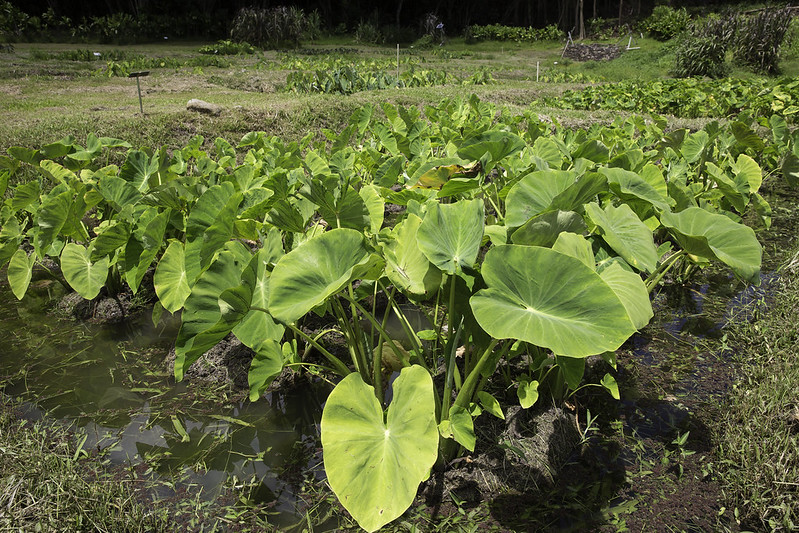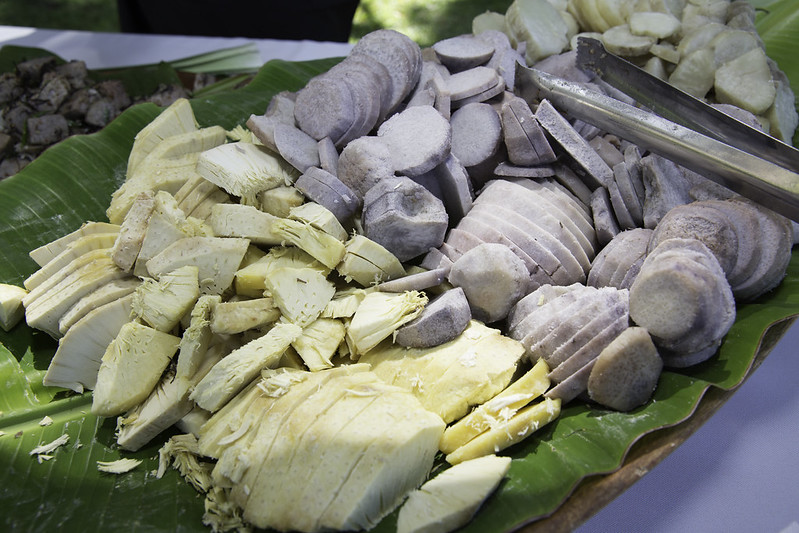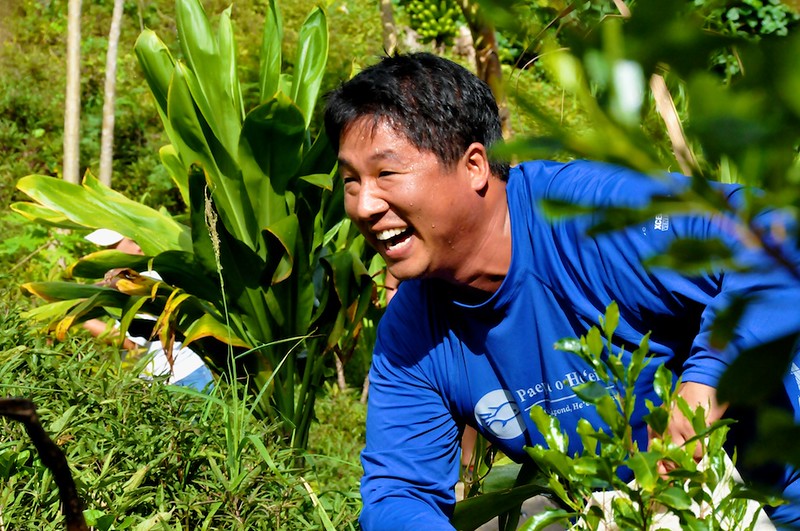 (From left to right) The loi at Papahana Kuaola. Harvested ulu and kalo. Mark "Gooch" Noguchi at Paepae o Heeia. Photos: Ed Morita, Hawaii Food & Wine Festival, 2012, 2014
Paepae, for example, purchased rock and coral to restore the fishpond, lunches for community workdays, and other operational costs with their donation.
"Those things add up," Kawelo says. "This contribution acknowledges the importance of restoring traditional agriculture and aquaculture. Some may look at these kinds of professions as something from the past, but receiving $30,000 over the last two years shows it's much more than just that. To me, this is a contribution to the future and our native Hawaiian community."
Paepae o Heeia is one of eight community beneficiaries of this year's festival. The festival also gives more than 200 culinary students from programs across the state the chance to work side-by-side with some of the most respected chefs in the industry.
"One of the great things about this festival is that it's an opportunity to learn about foods of the world," says Joan Namkoong, a veteran food writer and board member of the Hawaii Culinary Education Foundation, one of the community beneficiaries this year. "Part of what our nonprofit does is try to bring some of that knowledge to the public through cooking demonstrations (during the festival). This is what we're all about — providing educational opportunities for culinary students, professional chefs and the general public. This is our whole mission, and this is the perfect way to get our name our there and bring something to the festival."
This is the lasting effect of the festival, one that impacts the community beyond just the events in September.
"To pull this off, it really takes a village," Wong says. "One of the great things about this event is that a large part of the community in Honolulu comes together to help … What we're trying to do is bring world-class chefs from all over the world to work with local products and ingredients, and I hope we convey our culture and people and lifestyle to everyone who comes. It's a tough thing to do, but it's a start."