Filled with bike paths, ocean adventures and delicious food, Kailua is a perfect spot to explore, whether you are a Hawaii local or a visitor looking for an adventure. While these activities can be done socially-distant, our recommendations are mostly for post-COVID-19 experiences.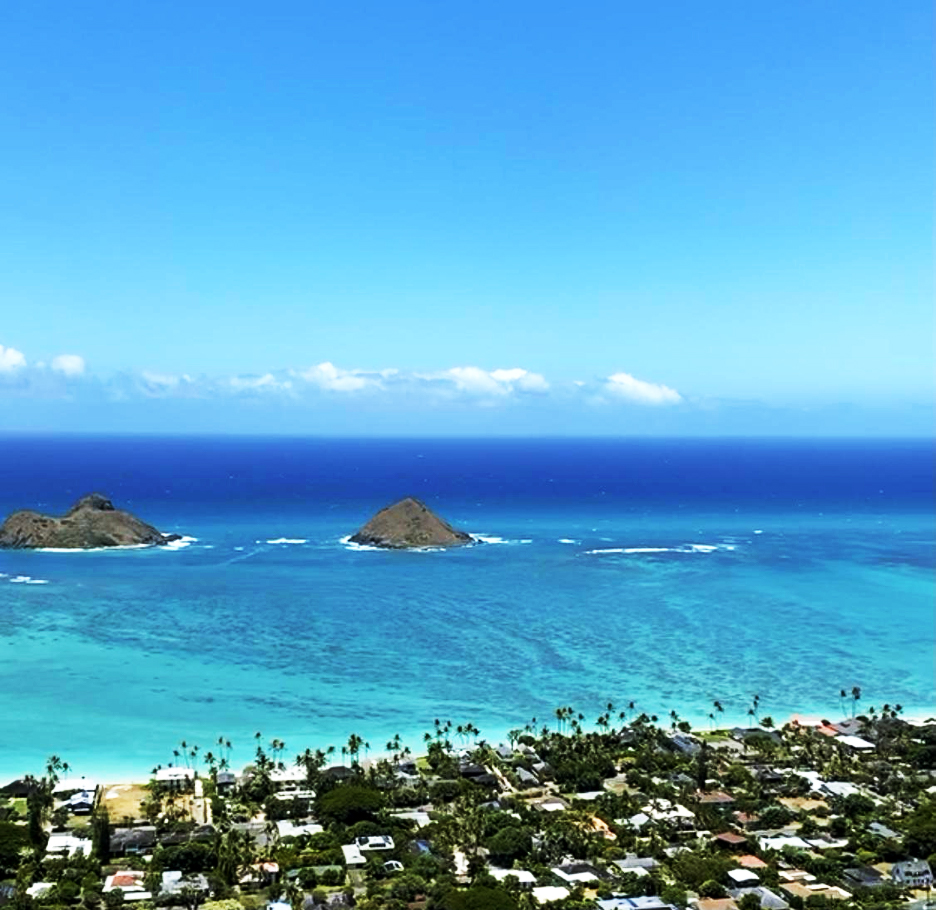 The view from Lanikai Pillboxes is unbelievable at any time of the day! Photo: Dagny Brand
6:00 a.m. | A Hawaiian sunrise from up high
If there's one famous view in Hawaii, it's the colors of the sunrise, and there is no better place to view them than from Lanikai Pillboxes. At the top of the hike, you can watch the skyline over Kailua Beach. This easy, 30 minute hike can be done with a coffee in-hand from Kalapawai Market. The best way to start a day in Kailua is with a sip of coffee and a relaxing view of the sun rising over the town you are about to explore. If you're hungry after the morning hike, swing by Morning Brew or The Beet Box Cafe for a quick bite before continuing your journey.
9:00 a.m. | Bike rental at Bike Shop Hawaii
Because of its shortage of good parking, Kailua's best mode of transportation is biking, and Bike Shop Hawaii has you covered. They are family-orientated and offer beach cruisers in 4 different sizes, as well as road and mountain bikes for rent. Each bike rental comes with a helmet, a lock and a map. "Kailua is easy to navigate on a bicycle, and you can park your bike outside of any of the 8 beach accesses in Lanikai Loop," said Melvin Nakahata, the general manager of Bike Shop Hawaii. If you are looking for a mountain biking experience, Nakahata recommended Norfolk Trail Head, which is part of the Maunawili Trail System. He also mentioned TrailForks, an app which can be used to discover and navigate new biking trails. "The Honolulu Century Ride route passes through Kailua. Kailua is both a recreational and visitor place, and a very important stopping point for longer distance rides."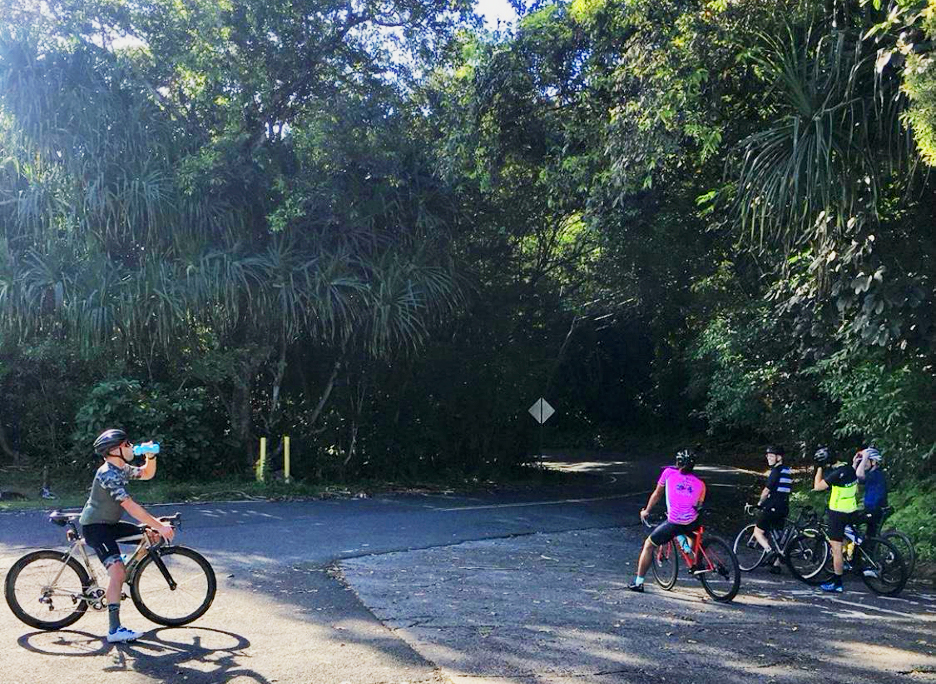 There are many biking opportunities around Kailua, and Bike Shop Hawaii is here to help you experience them. Photo: @thebikeshophawaii/Instagram
12:00 p.m. | Exploring Kailua Town
Ride your bike over to Kailua Town, a couple blocks in the heart of Kailua filled with shops and restaurants. Nakahata, from Bike Shop Hawaii, recommended taking a break from biking with a delicious treat from Crepes No Ka Oi. If you are looking to spice up your house and wardrobe, check out local stores. Kaleo Schneider, owner of Buzz's Original Steakhouse, recommends visiting Red Bamboo, Olive & Oliver, Kailua Living and Coco's Trading Post. "The owners are all local and wonderful women." Whether you are in the mood for a bite, for a cute hat or for a stroll around town, Kailua Town is the place to be.
1:00 p.m. | A lunch near the ocean
No matter where you are from, a meal at Buzz's Original Steakhouse is a must-do in Kailua. "We are like a little beach house. Local, friendly, open-air," said owner Kaleo Schneider, speaking about the authentic beach ambience of her restaurant. Their best seller is a unique pan-fried calamari. "It doesn't taste like calamari that you've had anywhere else." They also offer a local hamburger, bringing together ingredients from the islands. Other popular dishes include a scampi salad, their Lanikai salad and an ahi wrap. If you're looking to eat on the beach, Buzz's is open for take-out. After grabbing your food, simply cross the street onto Kailua beach and enjoy your meal near the water. Buzz's is open for dinner, and if you're feeling the itch, Buzz's is well known for their spin on tropical drinks, especially their mai tai and fresh squeezed margarita. While Buzz's has many options, one thing is certain…you will be back for more!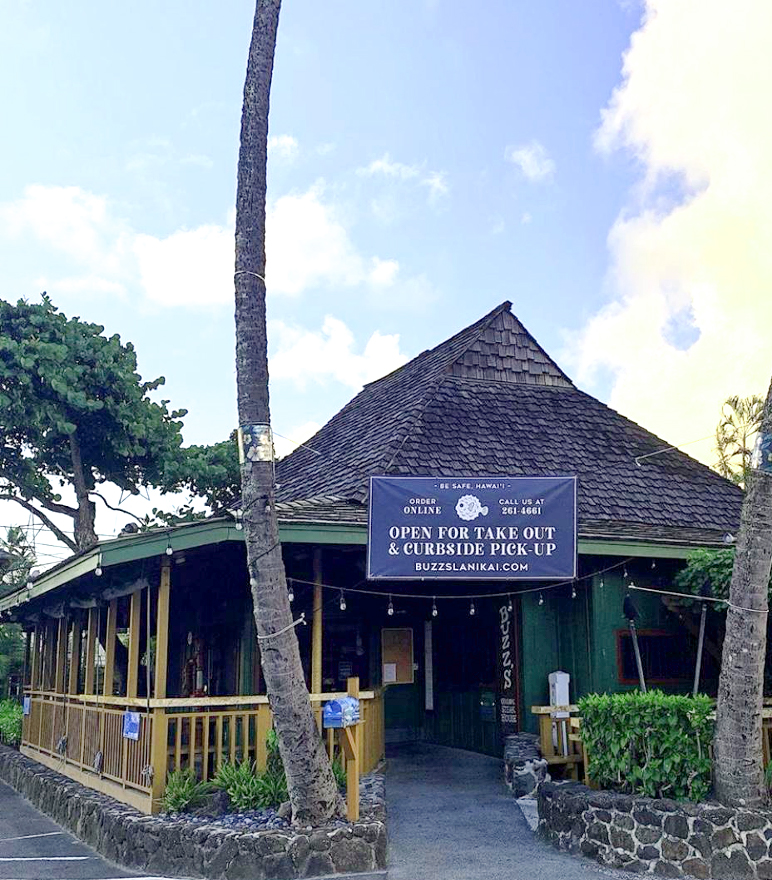 Buzz's Original Steakhouse's iconic beach shack look. Kailua Beach sits right across the street. Photo: @buzzsoriginalsteakhouse/Instagram
3:00 p.m. | Adventures at sea
In Kailua, the ocean adventures are endless. If you are up for a challenge, a kayak to Mokulua, or "The Mokes" is perfect. These two islands off the coast of Lanikai beach have surf spots, hidden tidepools and beautiful hikes. You can easily rent a kayak and begin your journey. If you'd rather admire the Mokes from a distance, you will enjoy a swim to Flat Island, which is described perfectly by its name. If you are feeling brave, ditch the kayak to kitesurf or windsurf. If a nap in the sun and a quick dip in the water is more your speed, you can choose to relax on Kailua Beach or Lanikai Beach, both complete with clear, turquoise water and a beautiful view.
6:00 p.m. | Sunset at Nico's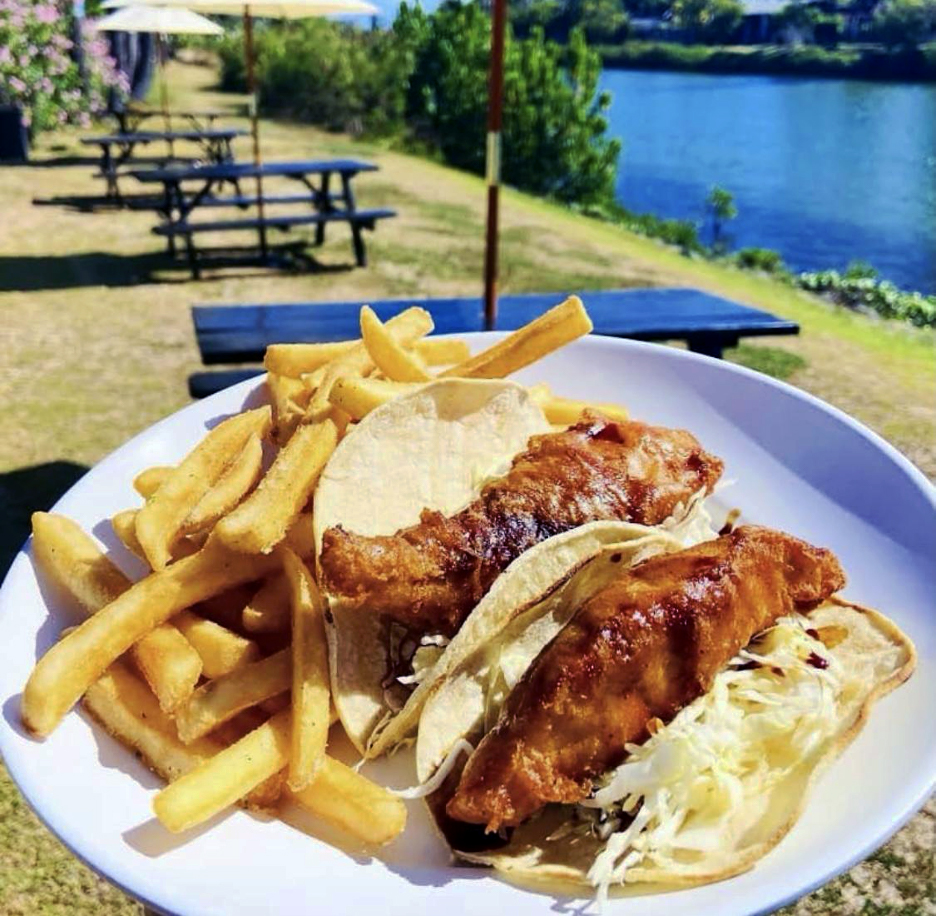 Try the Taco of the Day at Nico's Kailua. Pictured is Blackened Tempura Salmon, topped with a coleslaw and wasabi kabayaki. Photo: @nicoskailua/Instagram
There is nothing comparable to the music, gorgeous sunset and fresh fish that you can receive at Nico's Kailua. "It's a neighborhood restaurant," said owner and chef Nico Chaize. "People come by foot or bike, and it's easy to talk to people." A night at Nico's includes pupu, or appetizers and drinks, along with live music. "The catch of the day is always well prepared in a fine dining way," said Chaize, encouraging visitors to try the freshly caught fish. The furikake ahi is another popular dish. Nico's Kailua is also open for lunch, if you are looking to try their popular grilled ahi sandwich, made with seven ounces of salt-and-pepper-grilled ahi on a french baguette and. No matter where you are, a Hawaiian sunset is the best way to end the day.
10:00 p.m. | Well-earned rest
If you are looking to stay in Kailua overnight, there are many rentals available on Lanikai Beach. You can wake up to a sunrise on the beach right in your backyard.