Spending a day near the beautiful Haleakala mountainside or driving past acres of upcountry Maui vegetation is a wonderful and unique way to experience the Hawaiian islands. While in Kula, you can learn about Hawaiian history and land, meet people who help feed our community, and enjoy the view of the island of Maui from 3,200 feet up.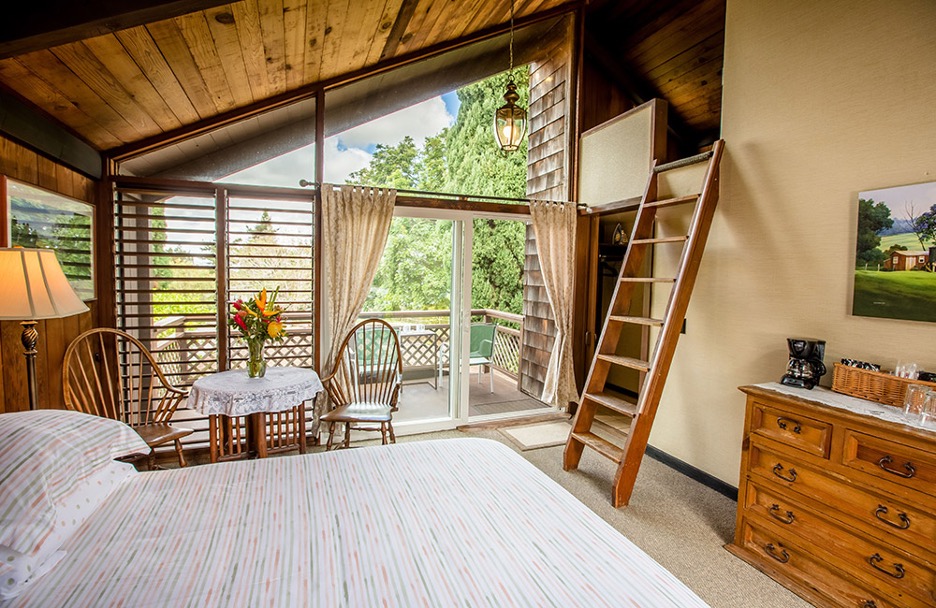 The view from the lodges available at Kula Lodge is an amazing site to wake up to. Photo: courtesy of Kula Lodge
6:00 a.m. | Wake up surrounded by luscious Hawaiian gardens
The perfect Kula experience starts with a morning view of the Hawaiian mountains from your room at
Kula Lodge
. "You have the view of Maui, Lanai and Kahoolawe in the background, as well as a new climate experience, all in your backyard at the Kula Lodge," said owner
Fred Romanchak
. Built in the 1940s, the lodge has become a local landmark on the way to Haleakala National Park. Kula Lodge Restaurant & Bar is a full service restaurant where visitors can enjoy a "Waffle Benedict," Loco Moco and other local favorites to start their day. While exploring the area, guests can check out the Kula Marketplace, featuring over 200 local artisans and vendors, the
Kulala Day Spa
and the Garden Terrace Restaurant, known for its delicious wood burning oven pizzas, called "the best pizza on the planet." With endless opportunities to experience the Maui culture, Kula Lodge is the perfect place to start your day.
9:00 a.m. | Drink your fruits and veggies
While driving through the fields of vegetation located in upcountry Maui, stop at the
Kula Country Farms
Farm Stand to view many local organic and value added products, including the
Haleakala Supah Shots
elixirs. Haleakala Supah Shots owner
Tina Kekoolani
explained that they offer a Hawaiian Chili Pepper and Lilikoi Elixir; a Hawaiian Chili Pepper and Strawberry Elixir "made with sweet Kula strawberries rich in antioxidants"; and a Hawaiian Chili Pepper, Pineapple and Thai Basil Elixir. "The pineapple is great for digestive health, and the power of the pineapple paired with the antibacterial and antifungal property of the Thai basil is both delicious and purposeful." Kula Country Farms and its Farm Stand is a great way to see local agriculture and experience a sense of community through food. "[Kula] is a very well-rounded community when it comes to the sharing of food and the growing of food." When strawberries and pumpkins are in season, Kula Country Farms also hosts pick-your-own strawberry and pumpkin patches.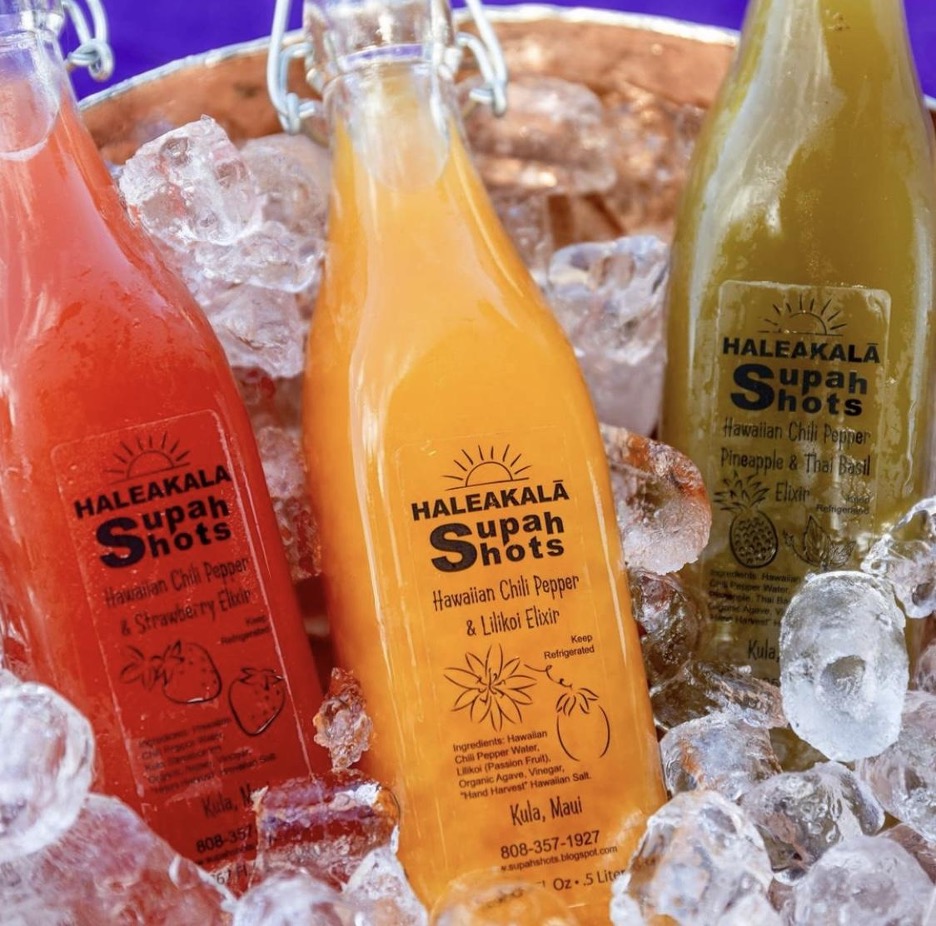 Haleakala Supah Shots, and the other foods offered at Kula Country Farms Farm Stand, are an excellent and healthy way to experience the local vegetation in Kula. Photo: courtesy of @haleakalasupahshots/Instagram
12:00 p.m. | Explore upcountry with a "Taste of Maui" picnic
Comprising 18,000 acres of Hawaiian history,
Ulupalakua Ranch Store & Grill
is the perfect stop for a Maui-grown lunch in a beautiful setting. The Grill serves venison, lamb, beef and elk burgers, all made from local grass-fed animals raised on the ranch and cooked on an open-air grill. In addition to having delicious food and 150 years of Hawaiian culture, Ulupalakua is home to Maui's only winery,
Maui Wine
. Take a trip to the winery to get a taste of Kula in a new way. Whether it's meeting the horses, greeting the paniolo (Hawaiian cowboys), or tasting the burgers and wine, Ulupalakua is sure to have an unforgettable experience for everyone.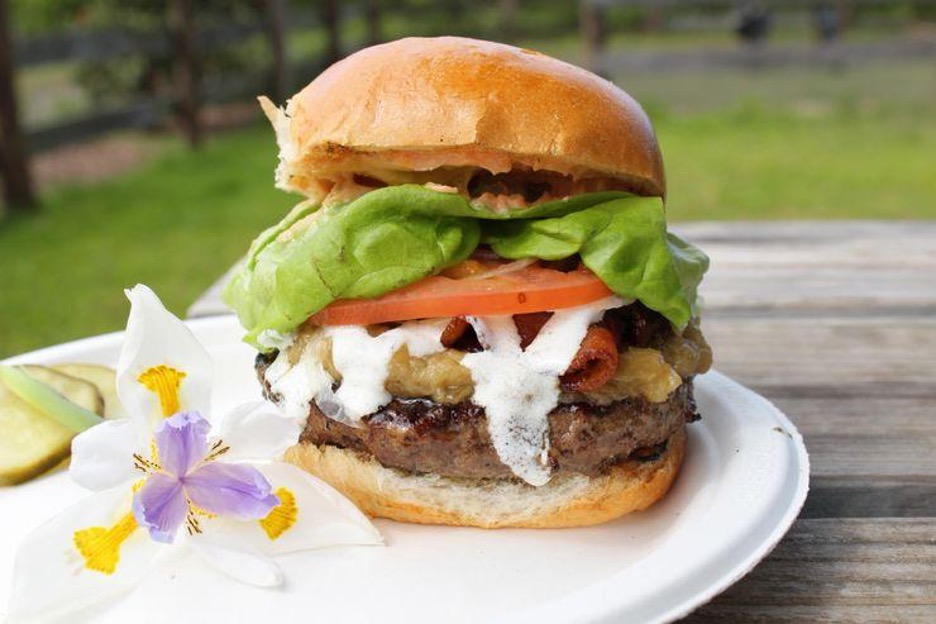 Enjoy a burger made only from Maui-grown ingredients on a picnic table at Ulupalakua Ranch Store & Grill. Photo: courtesy of Ulupalakua Ranch
3:00 p.m. | Enjoy the afternoon buzz at Maui Bees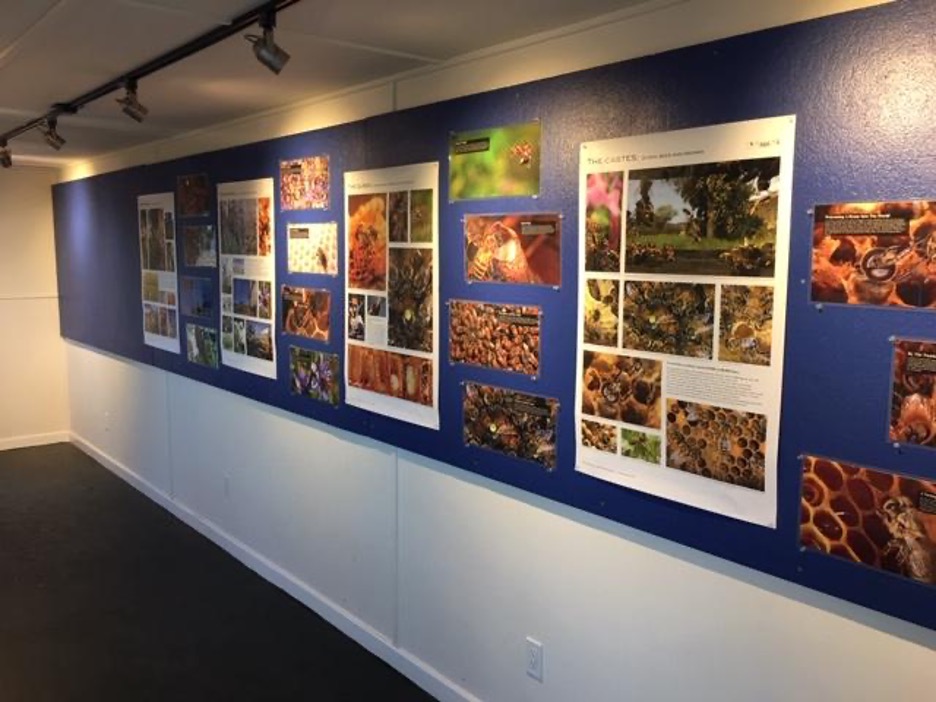 During a day in Kula, stop by Maui Bee's Bee Museum, which is open to the public and includes observation bee hives. Photo: Mark Damon/Maui Bees
With an incredible educational outreach and a multidimensional approach to farming,
Maui Bees
is the perfect stop during a day in Kula and a great place to enjoy the wonders of beekeeping and more. The four acre farm has lots of organic produce, cows, chickens, turkeys and 300 bee colonies. A trip to Maui Bees must include a visit to the Bee Museum, which includes observation bee hives open to the public. Maui Bees also offers two incredible and informative tours to adults and families. The Regenerative Agriculture Tour focuses on soil biology, the effect of plants on the climate, and carbon in the soil. Visitors who want to focus on the bees can participate in the Hands-On Honey Bee Tour, which includes learning the basics of beekeeping, dressing in beekeeping equipment, and handling bees from an open hive.
"We are really excited about teaching people what we've learned, and people are very interested in it," said owner Mark Damon, who runs the farm with his wife Leah Damon. Maui Bees also has a commercial kitchen, Food to Go, where chef Larry Duran creates farm fresh dishes made with ingredients grown on the farm. A stroll on the Maui Bees farm is a tasty and educational experience for all to enjoy.
5:00 p.m. | Sunset at Haleakala National Park
If there is any single reason to visit Kula, it is to view the gorgeous volcano on which the town sits at
Haleakala National Park
. Standing 28,000 feet tall, Haleakala is one of the world's top stargazing locations, as well as a once-in-a-lifetime place to view the sunset. While many visitors make reservations to see the volcano at sunrise, Fred Romanchak of Kula Lodge encourages people to see the sunset. "The sunset from Haleakala is spectacular, and there aren't as many people as there are in the morning." For a longer and more adventurous trip to the volcano, visitors can explore hiking trails, biking tours, science centers and camp sites.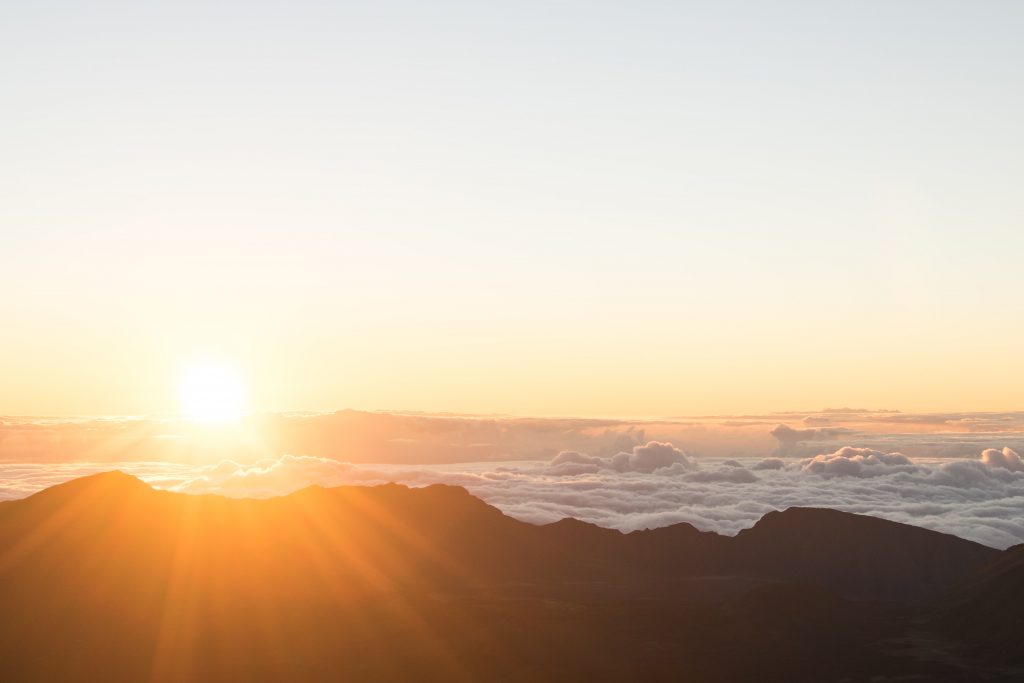 The sky behind the Haleakala summit is an incredible view, especially with the colors of sunrise or sunset. Photo: Alice Donovan Rouse/Unsplash
7:00 p.m. | A Delicious Local Dinner to End the Day
Started in 2012,
Kula Bistro
serves local and homestyle meals for Kula-explorers and locals to enjoy. "Kula Bistro is a wonderful eatery with delicious proteins, particularly their steaks and fish. I love their filet mignon, ribeye and lobster ravioli," said Tina Kekoolani of Haleakala Supah Shots. The bistro serves a range of local favorites, as well as fresh, homemade pastries and desserts, and is the perfect end (or start, if you choose to go for breakfast) to an amazing day exploring Kula.