Reality television has transformed the restaurant industry into entertainment, and has launched chefs into stardom. But after the cameras stop rolling, say chefs, it's still simply all about the food.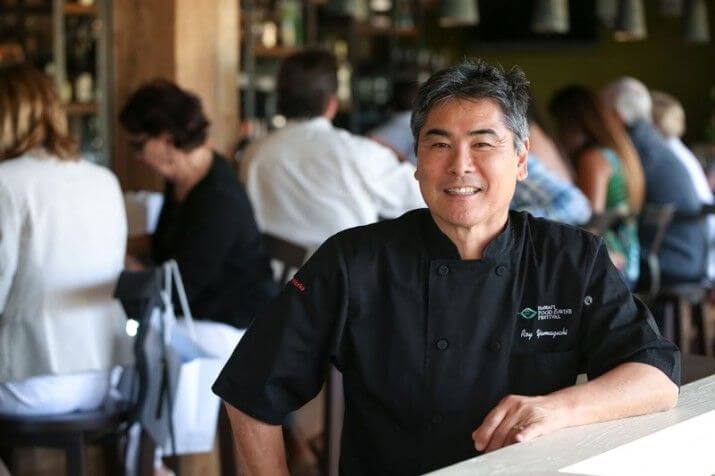 Photo: courtesy of Roy Yamaguchi
In June, Alan Wong participated in the Taste of the Nation Laguna Beach in California.  Among the guest chefs, only he and Josiah Citrin of Melisse had never been part of a reality TV show.
"These events used to be stacked with all these chefs with established restaurants and you knew who they were," says Wong, a James Beard Award-winning chef and restaurateur who, along with fellow award-winning chef Roy Yamaguchi, co-founded the Hawaii Food & Wine Festival. All of a sudden it was me and this other guy (Citrin) and all these 'Top Chef' contestants."
Like many chefs, Wong sees the enormous value and impact of the entertainment industry on the careers of chefs and the restaurant industry as a whole, He's grateful for the exposure his restaurants have received, and he credits the success of the industry to the publicity food gets in the media.
But there's a downside to all of these food-based reality shows.
"There's no such thing as instant fame in our business. You gotta pay your dues, you gotta get cut and burned so many times. In the end you still have to work at your craft, perfect what you're doing. You have to keep reinventing yourself."

—Alan Wong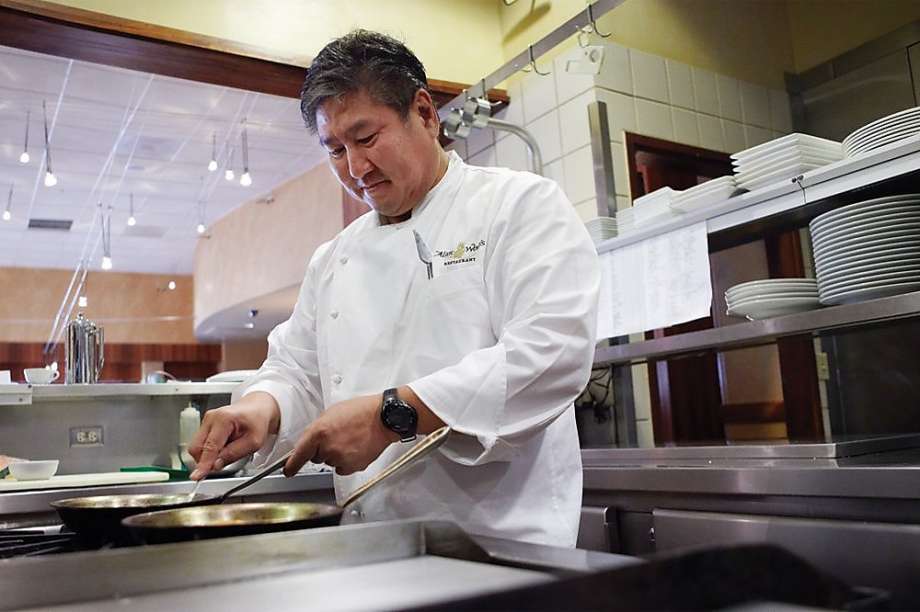 Photo: courtesy of Alan Wong
TV has transformed the way we think about, feel about and ultimately approach food.
Starting in 1963, on a little show on public television called "The French Chef," a commanding Julia Child brought French cuisine to the American public. Then, internationally-recognized French chef Jacques Pepin followed with his TV show and best-selling cookbooks, making him a familiar face to home cooks and housewives around the country.
On November 23, 1993, the Food Network — then called TV Food Network — launched with a star-studded lineup including Emeril Lagasse, David Rosengarten and Pepin. Two years after that, Mario Batali and Bobby Flay joined the network. It even acquired the rights to the Julia Child library and rebroadcast those episodes, too.
Back then, it was all about the food.
But somewhere in the mid-2000s, the trend of reality TV was applied to chefs and food. Shows like "The Next Food Network Star" and Bravo's "Top Chef" were hitting airwaves and turning caterers and sous chefs into overnight celebrities.
"What TV does is, it helps your business if you're good. But it doesn't guarantee success," says Ming Tsai, chef/owner of Blue Ginger in Wellesley, Mass., who hosted a show on the Food Network for eight years and has spent nearly 20 years on TV. "If you can't cook, you can't cook. You can win 'Top Chef' and open a restaurant, but if you don't have the chops, it will show eventually and the restaurant will close. It doesn't matter how popular you are, how many Twitter followers you have, it will catch up to you. If your food isn't good, it isn't good."
What these shows have done, however, is help good chefs get their start.
That's the case for "Top Chef" alums like Stephanie Izard, whose second venture, Girl & The Goat in Chicago, received a James Beard nomination for Best New Restaurant and earned the title "America's Best New Restaurant" by SAVEUR Magazine. Contestant Spike Mendelsohn runs three popular eateries in Washington D.C. and "Top Chef All-Stars" winner Richard Blais has since opened three restaurants in Atlanta.
Tsai has seen first-hand how TV and media can positively impact business. His restaurant is located in the affluent bedroom suburb of Wellesley. In the summertime, residents leave for vacation areas like Nantucket. "The town is pretty dead," Tsai says. "But our restaurant does just fine."
And he credits that to media exposure.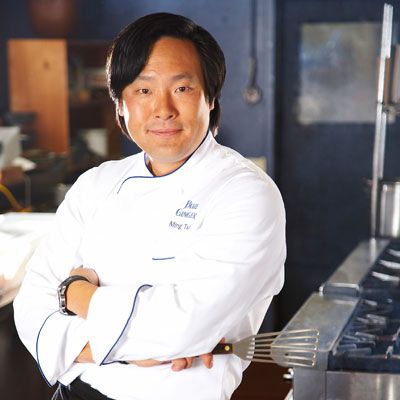 Photo: courtesy of Ming Tsai
"There are thousands of restaurants in Boston, so why pick my restaurant over others? Because they saw it on TV or they read my book," he says. "I absolutely credit some of that to TV. But you still have to be good for it to continue."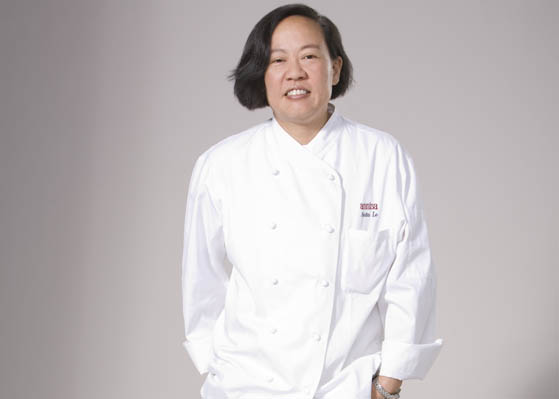 Photo: courtesy of Anita Lo
Anita Lo, chef/owner of the acclaimed Annisa in New York City, was already a well-respected chef before she participated in the first season of Bravo's "Top Chef Masters" in 2009. But she did it for the experience — and the exposure.
"I think being on TV has helped my restaurant enormously," Lo says. "I think nowadays you really need to have that skill set in order to be able to promote your restaurant… There's a lot of competition and the only way to get your name out there is to get some sort of media attention."
But her participation on the popular reality show didn't come without challenges. Just two weeks before the series aired, her restaurant, Annisa, was destroyed in a fire. It took her nine months to re-open.
"I thought, 'I went through all of that for what?"' Lo says. "But four years later, people are still coming in because of 'Top Chef Masters'."
Yamaguchi, who has appeared on national TV shows, says the entertainment industry has generated more interest in culinary programs, in food preparation and in restaurants. Chefs are more creative, customers are savvier, and restaurants are benefiting from this growing interest in all things food.  "All of these shows have brought more insight and awareness about food and this makes the industry stronger and more viable," Yamaguchi says. "We're thankful for these food shows because it excites people to go our and have a good dinner."
Dean Fearing, chef/creator of Fearing's Restaurant in Dallas, who had a local show called "Dean's Cuisine" for 22 years, agrees.
"There's been a positive to it in that it has made people aware of food," Fearing says. "And people have been educated. I think without these shows, it would have taken the American public a Lot longer to come around to where it is now."
And there's been a positive impact for Hawaii, too. Wong says.
"These shows have shrunk the world," he says. "When people are watching shows about Hawaii, it brings Hawai'i right into their living room. You're learning about a new country, new culture, new food, new ingredients, new people. The entire world has become more aware of food, of cooking, of ingredients, of chefs, of restaurants… That's been a wonderful thing for our industry."