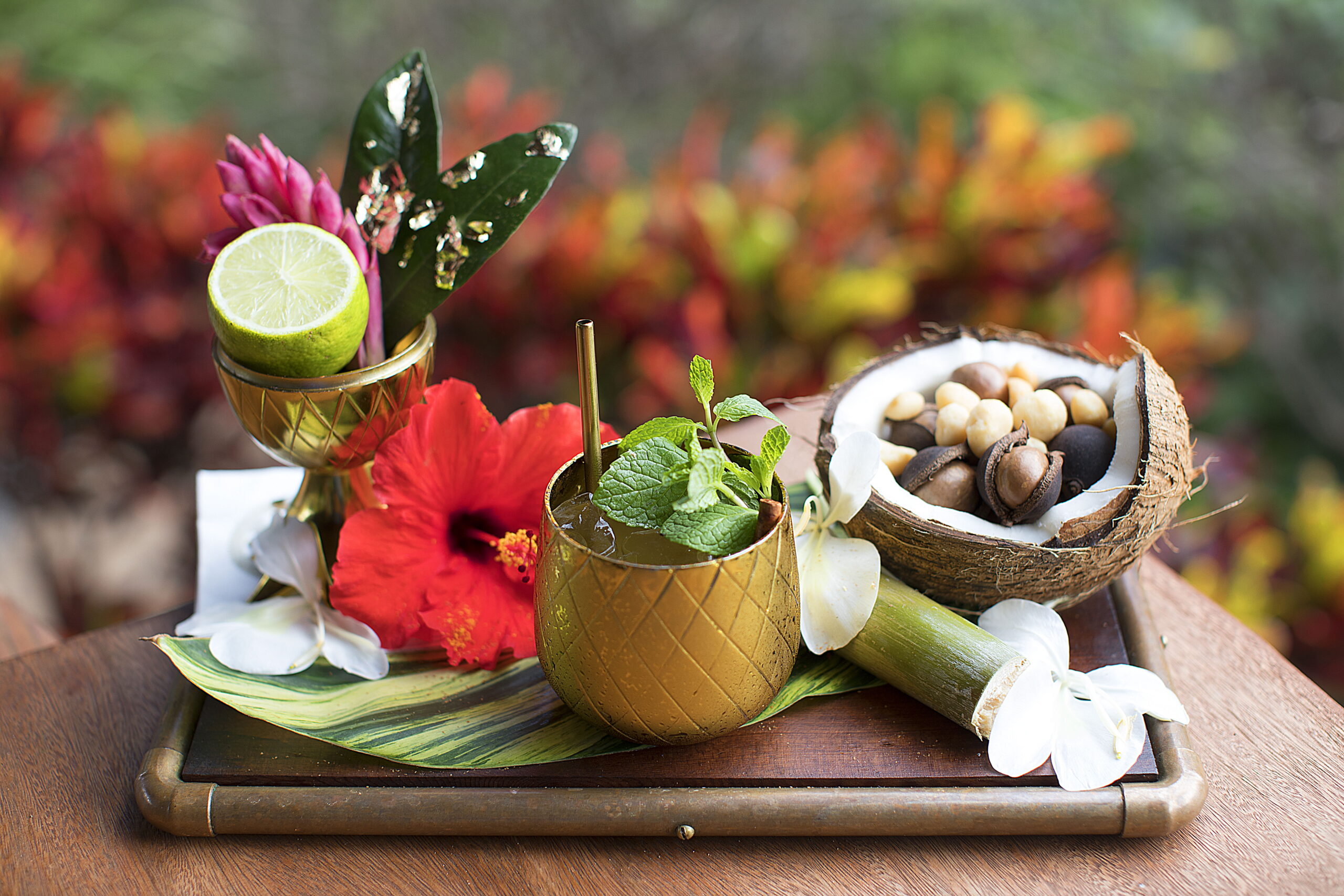 The Mill House pays homage to historical era and strives for sustainable future. Photos: Kim Smith/courtesy of The Mill House
Talk about a colorful sugarcane past that keeps on chugging — woo-woo! The Maui Tropical Plantation and its signature restaurant, The Mill House, are situated on 1,800 historic acres below the lush, green West Maui Mountains in breathtaking Waikapu Valley.
About 1,500 of those acres were in full sugarcane production from the 1800s until 2016, when the Puunene Mill and the rest of Maui shut down sugar operations for good. The former Waikapu Mill and its undulating sugarcane fields attracted plantation workers from around the world to harvest the crops and live nearby in various ethnic camps or neighborhoods.
While The Mill House is a modern, open-air, architectural wonder of a restaurant that was built in 1982, it pays homage to that era with sugar-mill objects of art such as two, museum-quality antique steam locomotives that transported sugarcane to be processed along with other massive industry implements displayed both inside and on the grounds.
The photo ops are endless and include a sun-flecked lagoon fronting The Mill House with mountains looming behind it, meandering streams, an island, bridges and other water features.
Today, Maui Tropical Plantation boasts 900 acres of active farmland that supplies the restaurant. Other attractions are tram rides for seeing the diversified crops, two thrilling zip-lines, The Mill House Roasting Cafe, the Chef's Table pavilion, Rum Tasting classes, general store and Kumu Farms stand. It's literally a village of fun, food and activity.
"Beyond the immediate experience a guest has here, we strive to be part of a global conversation, discussing the relationship between a farm and a chef. We have a strong desire to promote diversified agriculture and be an active part of a sustainable future for Maui."

—Francesco Greco, Maui Tropical Plantation general manager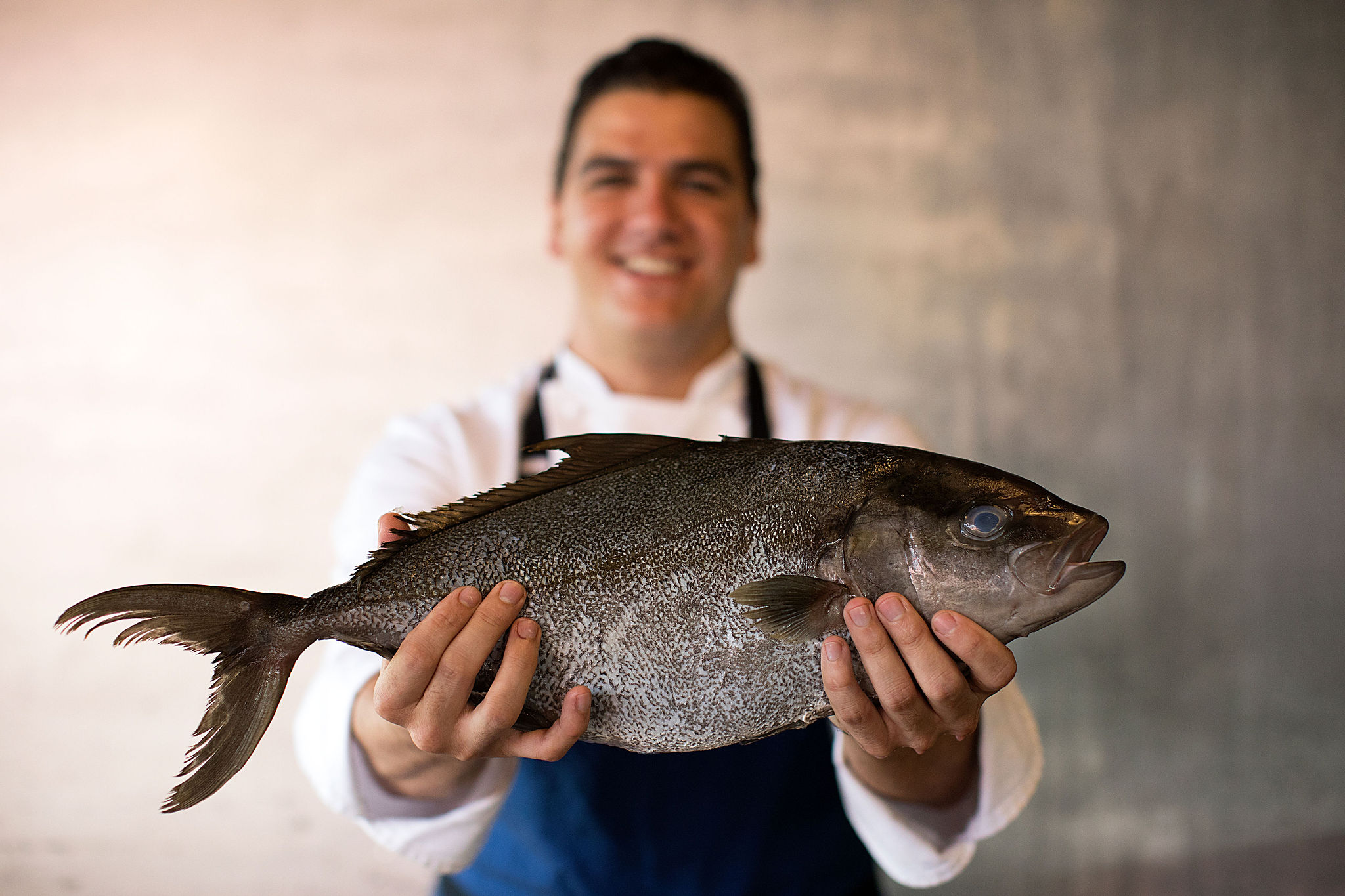 The Mill House executive chef Taylor Ponte.
In addition, executive chef Taylor Ponte has a lifetime of Maui under his belt and knows how to take the ethnic inspirations from the island's past and transform them to please today's palates.
His oxtail soup is soul-satisfying with dumplings, bok choy, watercress, ginger and cilantro. His paniolo ribeye, glazed with Maui coffee and served with roasted squash puree, mushrooms and alliums, pops with flavor.
"For the oxtail soup, we use the bones from Texas Longhorns that are raised by the plantation's owner," says Ponte. "The Longhorns were first brought to Hawaii in the late 1700s by legendary Capt. George Vancouver as a gift to King Kamehameha. Here in Waikapu, they graze on native grasses."
Chef Ponte was born on Maui and raised Upcountry in Olinda, in paniolo country between DeCoite meat company and the bird sanctuary.
"My food is modern American with influences of all the culture of Maui," says the young chef, who was a protege of James Beard Award-winner Alan Wong at his former Amasia restaurant in Wailea. "I'm inspired by the influence of the different cultures of the plantation era, including Japanese, Filipino, Portuguese, Chinese and Korean."
Savor manapua, or steamed buns, filled with braised beef and spicy teriyaki sauce. In taste and texture, it's a Chinese bao bun times ten. The roasted eggplant with miso glaze, grain-and-seaweed crumble and chive oil is inspired by a Japanese dish of Ponte's youth. The roasted pork belly with barley porridge, runny egg and dashi boasts a flavorful Japanese broth.
In addition, Ponte even marries Hawaiian and Italian cuisines with off-the-charts taro-leaf risotto, a personal favorite.
"First and foremost, we start backwards," says Ponte. "We see what we're getting from the farms and what's in season. Then we ask, 'Are the vegetables better fried or pickled, fire-roasted or in sauces?"
"There are genres and techniques that I am completely obsessed with," he continues. "But I try to stay true to farm-driven food, producing a great product while pushing the melting pot of cuisine influences."
There are many dishes from which to choose, from the small bites of alii mushroom croquetas with roasted garlic aioli to Portuguese pork sausage with mustard and pickles, that you'll want to share and try a number of inspirations listed on The Mill House menu.
It's not about massive portions," he says. "Rather, just enough — where they want more bites, but we're not going to give it to them. We don't want to give you palate fatigue. The new school of thought is higher-acid-content foods, smaller amounts and better variety."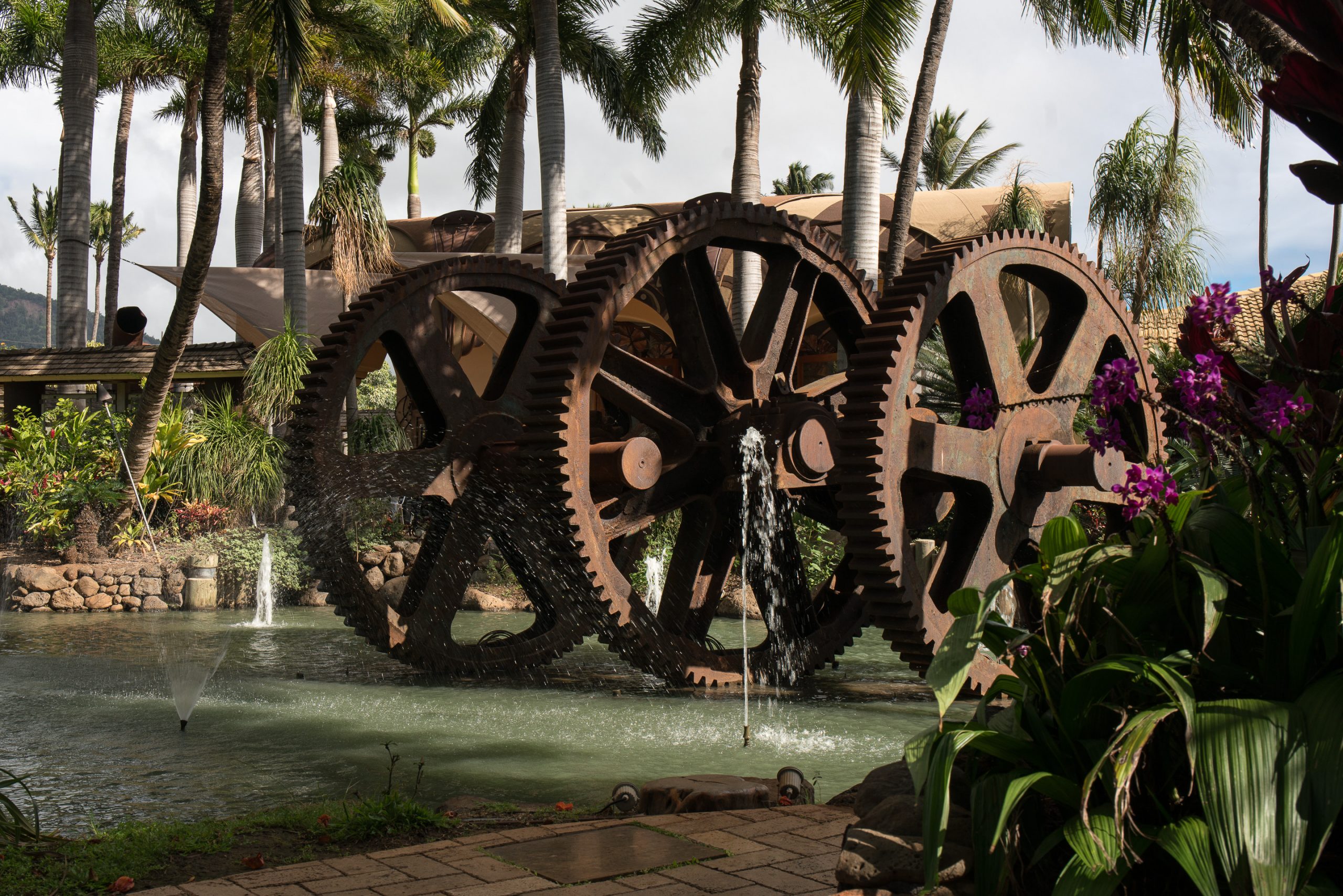 Cocktails are driven by what is available on a local level. Sip the Passion Project with Pau Maui Vodka, Lilikoi Shrub, Cocchi Americano, Giffard Apricot and Meyer Lemon sherbet. Or imbibe in a signature sugarcane cocktail such as the Waikapu Planter's Punch with pineapple rum and more. Or "hop aboard" the sugarcane train for a ride of touring wines and spirits of the world.
With a 150-year history of farming sugarcane and then pineapple, too, Maui Tropical Plantation has a mission that's noble — increasing diversified agriculture all the while sustaining Maui's future.
"We're making sure our brand stays true," concludes Ponte. "We have our own gardens with lavender, soy beans and cherry-box tomatoes. Kumu Farms here has carrots, Swiss chard and kale, salad greens, fennel and herbs. We also buy from farmers every day, sourcing locally."