Hashi connected with Teves Freitas, mixologist and Brand Manager for Ko Hana Rum, for updates since the 2019 Hawaii Food & Wine Festival.
Teves Freitas
Mixologist & Brand Manager: Ko Hana Rum
How many times have you participated in the Hawaii Food & Wine Festival? Twice, in 2018 and 2019. It was amazing!
2020 was a tough year for the food and beverage industry, how did you spend your time? How did you have to pivot? I was fortunate to spend lots of time with my daughter. The down time also gave me the opportunity to really assess the priorities in my life. I am very thankful and fortunate. I pivoted from the restaurant industry into the spirits industry.
What has 2021 brought and what have you been up to? Towards the end of last year, I joined the Kō Hana Distillers team in Kunia. 2021 has brought tons of growth and learning opportunities.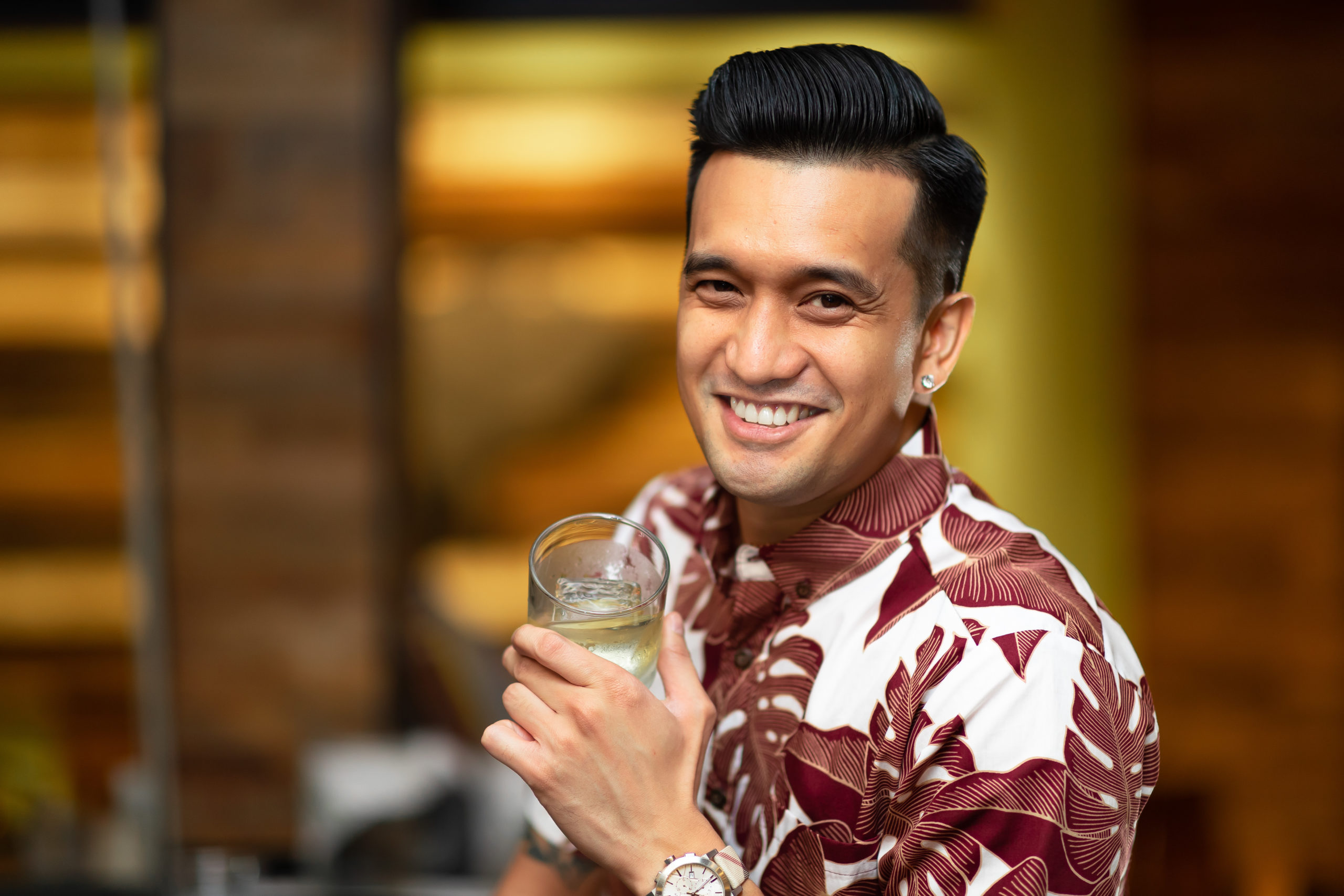 Photo courtesy of Teves Freitas
What do you miss most about HFWF? Tasting and experiencing all the different flavors and textures everyone brings to the table.
Name 3 things you associate with Hawaii. Sandy's, slippers, and home.
Which local restaurants are on your list of Hawaii hotspots and why? So many good choices! I would say as of late: Izakaya Naru (awesome Okinawan food and vibes), Taqueria El Gallo Rosa (my favorite taco joint) and Waiahole Poi Factory (Sweet Lady of Waiahole!)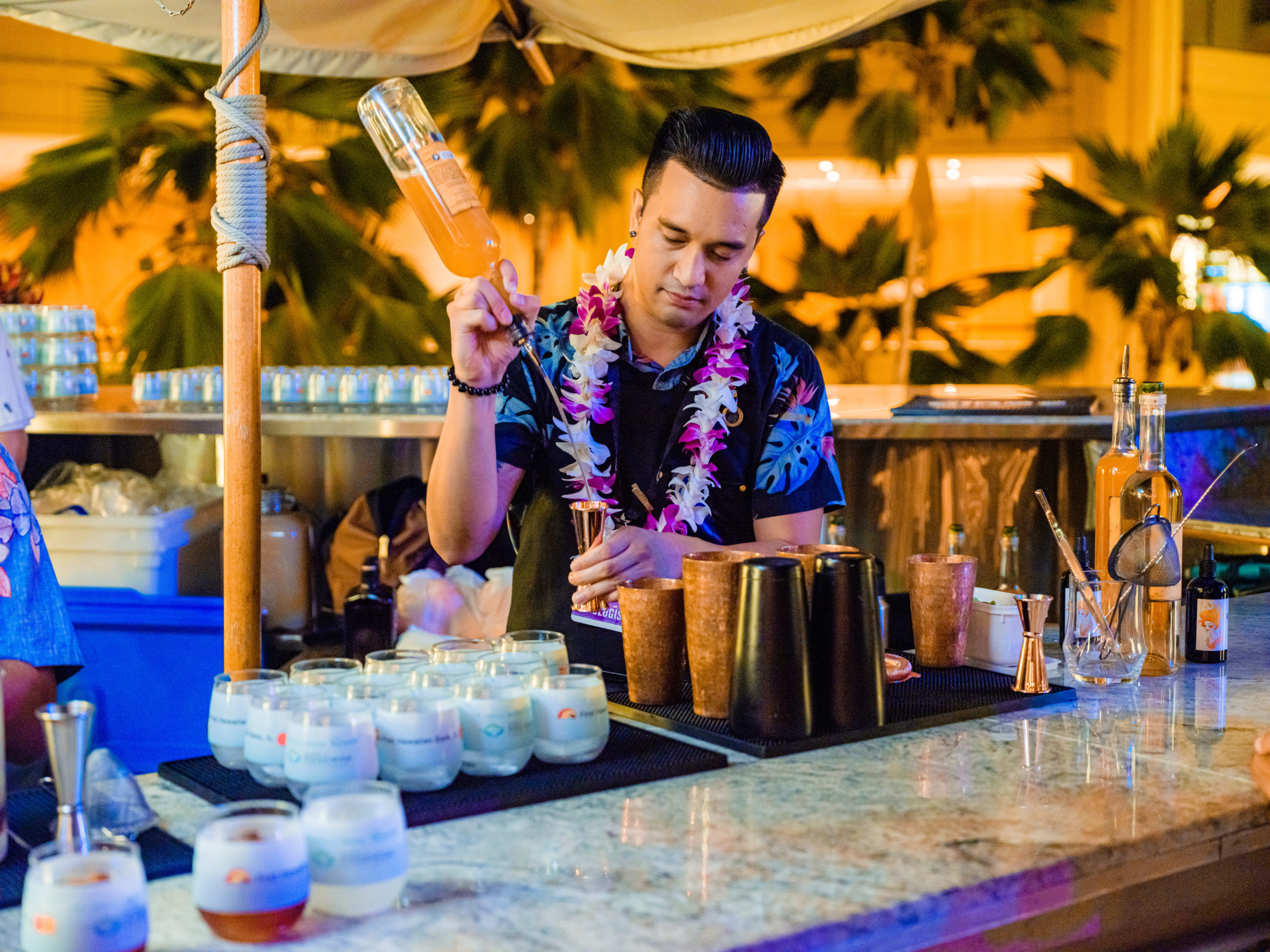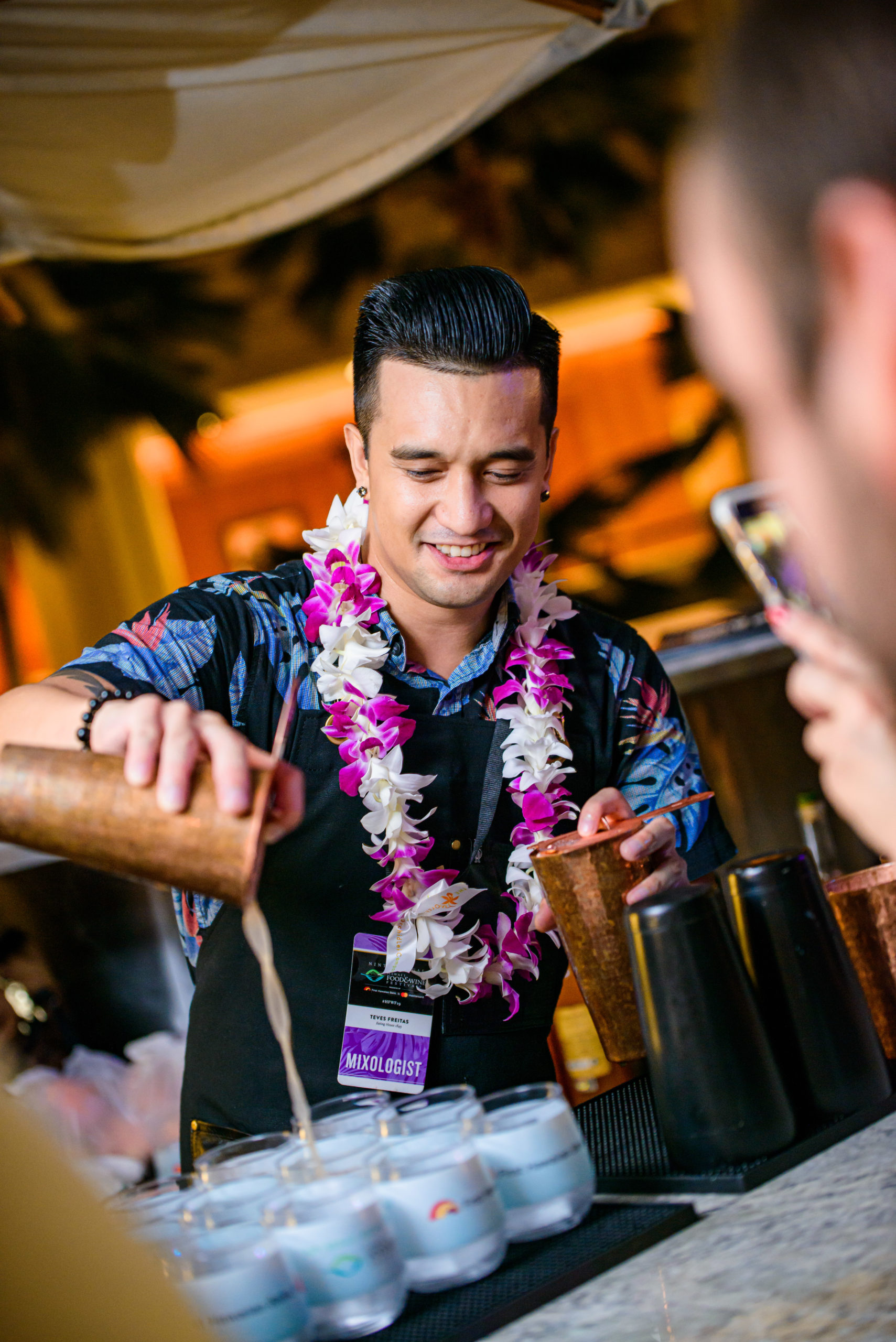 Photos: courtesy of Reid Shimabukuro, Hawaii Food & Wine Festival 2019
What local ingredient excite you? Sugarcane.
What's your favorite culinary pairing? Oysters and champagne.
Top beverage or cocktail choice to enjoy a Hawaiian sunset? Raspberry mojito with Kō Hana Kea. 
Must have kitchen tool and why? Microplane because other graters just don't work as well.
What are you looking forward to in the second half of 2021? The opportunity to continue to grow and learn more!