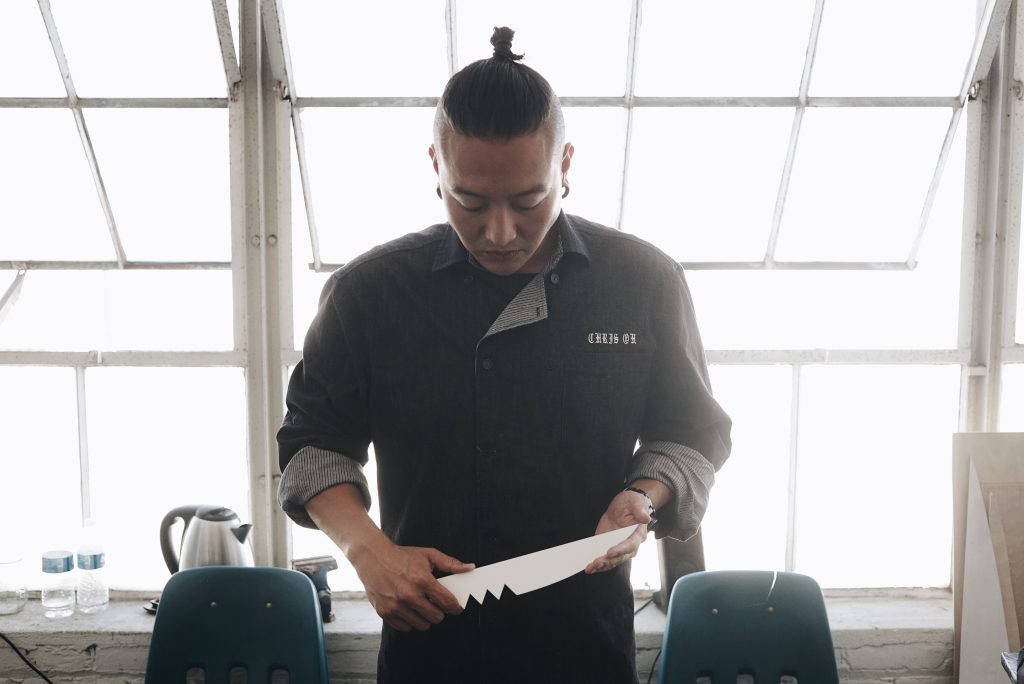 Photo: courtesy of Chris Oh
Chris Oh
Los Angeles, CA
Chef: Hanjip
Past Event: Spice Market, November 2, 2017
How many times have you participated in the Hawaii Food & Wine Festival?
2017 is my first time.
Name three things that you associate with Hawaii.
Poke, Spam, and oh yeah… the beautiful beaches.
Which local restaurants are on your list of Hawaii hotspots and why?
Pig and The Lady – They're killing it in the Flavor Game!
Home Bar – Fried pepperoni… Need I Say More?
Liliha Bakery – Best loco moco on the Island.
Pho Bistro 2 – Best hangover cure.
Which local ingredients excite you?
All the fresh local seafood, and obviously Spam.
Best way to spend a day in paradise?
An early morning hike then a poke bowl and a Mai Tai with sand in between my toes.
Best beverage or cocktail choice to enjoy at sunset?
A shot of Tequila and an ice-cold Corona.
What's your favorite culinary pairing?
Anything with cheese.
Fill in the blank. Everything's better with ________________.
Tequila… Duh!
True or False? I love social media.
TRUE!
What's your must-have souvenir to take home from Hawaii?
Spam Musubi from Iyasume.
It's been over 4 years since our last documented interview – what have you been up to?
A lot! Since then, I opened a hip new korean restaurant inspired by my mom in San Francisco called Um.Ma, started a Korean bbq take home kit called The Korean Bbq Kit, started my own Korean-inspired sauces called KPOP Sauce and been on multiple TV shows, the latest one being "Tournament of Champions" on Food Network.
2020 was a tough year for restaurant owners, how did you spend your time? How did you have to pivot?
Obviously it's been tough on everybody, but especially folks in the restaurant industry. To think of the glass half full, we were forced to think of creative ways to turn our restaurants into more takeout-focused concepts and fortunately we have been able to flourish in these tough times. We are definitely looking forward to seeing people back in the restaurants and seeing their happy faces.
What are you most looking forward to in 2021?
To hug someone or at least shake their hand!
What do you miss most about coming to Hawaii?
The people! the food! And most importantly, my Chingu family! I'm lucky that I don't miss the weather so much since I'm from LA.