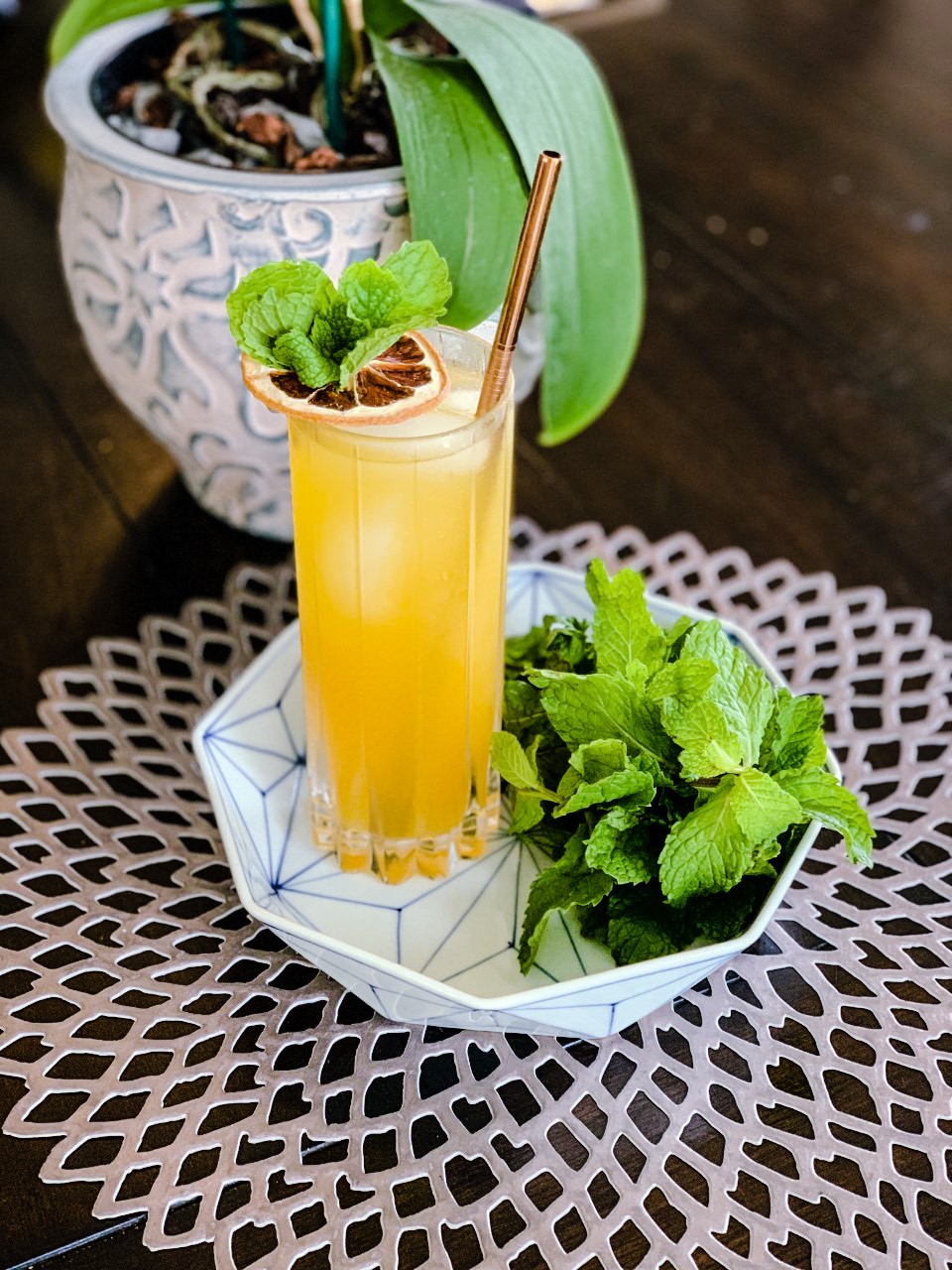 Photo: courtesy of Chandra Lucariello
Eternal Sunshine
Yields 1 cocktail | By Chandra Lucariello
Lilikoi Lemongrass Shrub (recipe below)
½ ounce Liquid Alchemist Orgeat Syrup
3 ounces Fever Tree Club Soda
1 cup ice cubes
Sprig of mint leaves
Add lilikoi lemongrass shrub (recipe below), lemon juice and orgeat syrup to highball glass and stir. Add club soda and fill cup with ice. Top beverage with a dehydrated Meyer lemon and mint sprig in the middle.
Lilikoi Lemongrass Shrub
Yields 8 ounces

1/4 cup fresh lilikoʻi juice
1 cup champagne vinegar
1 cup sugar
2 lemongrass spears, cleaned, chopped and smashed
1 whole lemon peel of Meyer lemon (save flesh to use for mocktail)
Mash lemongrass and lemon peels with sugar. Let sit for 4-6 hours until the oils from the citrus are extracted. Add the lilikoi juice and vinegar and let infuse for 48 hours. Strain and keep refrigerated.