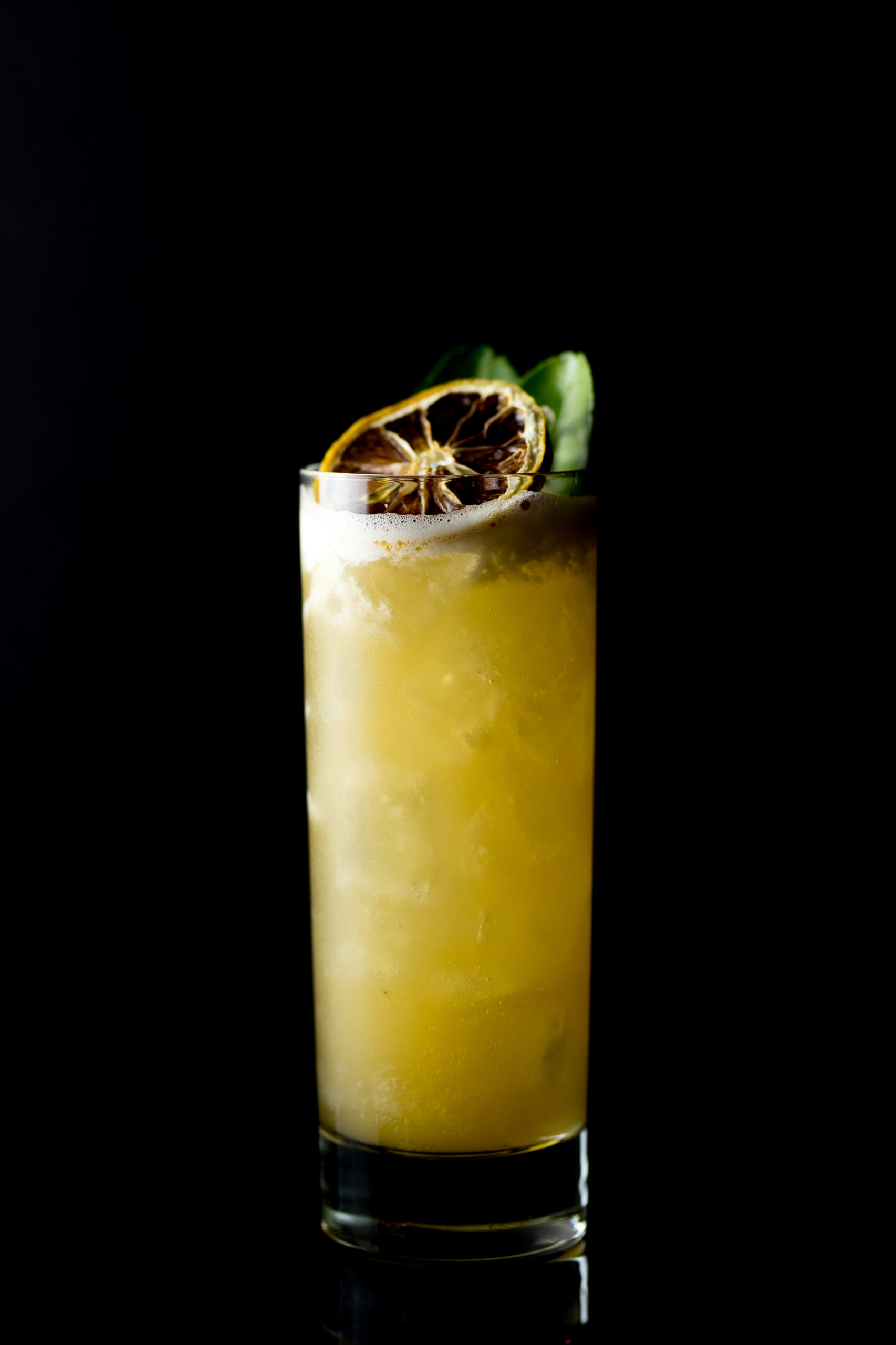 Photo: courtesy of Kyle Reutner
E Pili Mai
Yields 1 cocktail | By Kyle Reutner
6-7 ounces fresh pressed cane juice (recommended: kō pilimai, heirloom Hawaiian cane juice)
1 ounce freshly squeezed lime juice
Hawaiian Chili Tincture (recipe below)
1 cup ice cubes
1 sugar cane stick
Fill collins glass halfway with ice. Pour fresh pressed cane juice, lime juice and Hawaiian chili tincture  into collins glass. Stir for 10 seconds. Relax and enjoy!
Hawaiian Chili Tincture
6-8 Hawaiian chili peppers
1 cup apple cider vinegar
Roughly chop Hawaiian chili peppers and place in a mason jar. Add 1 cup apple cider vinegar to the mason jar and cover. Set aside for a 1-2 weeks. Strain out chili peppers and store Hawaiian chili tincture in fridge. Use sparingly.