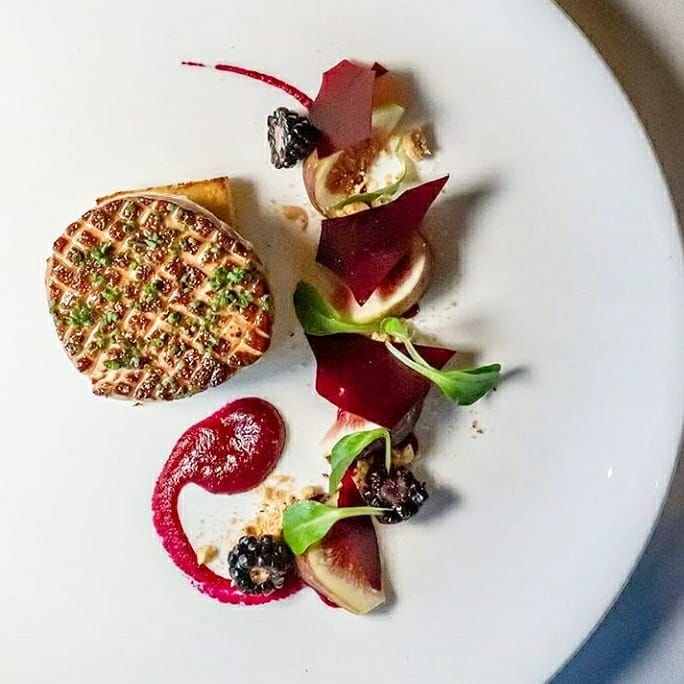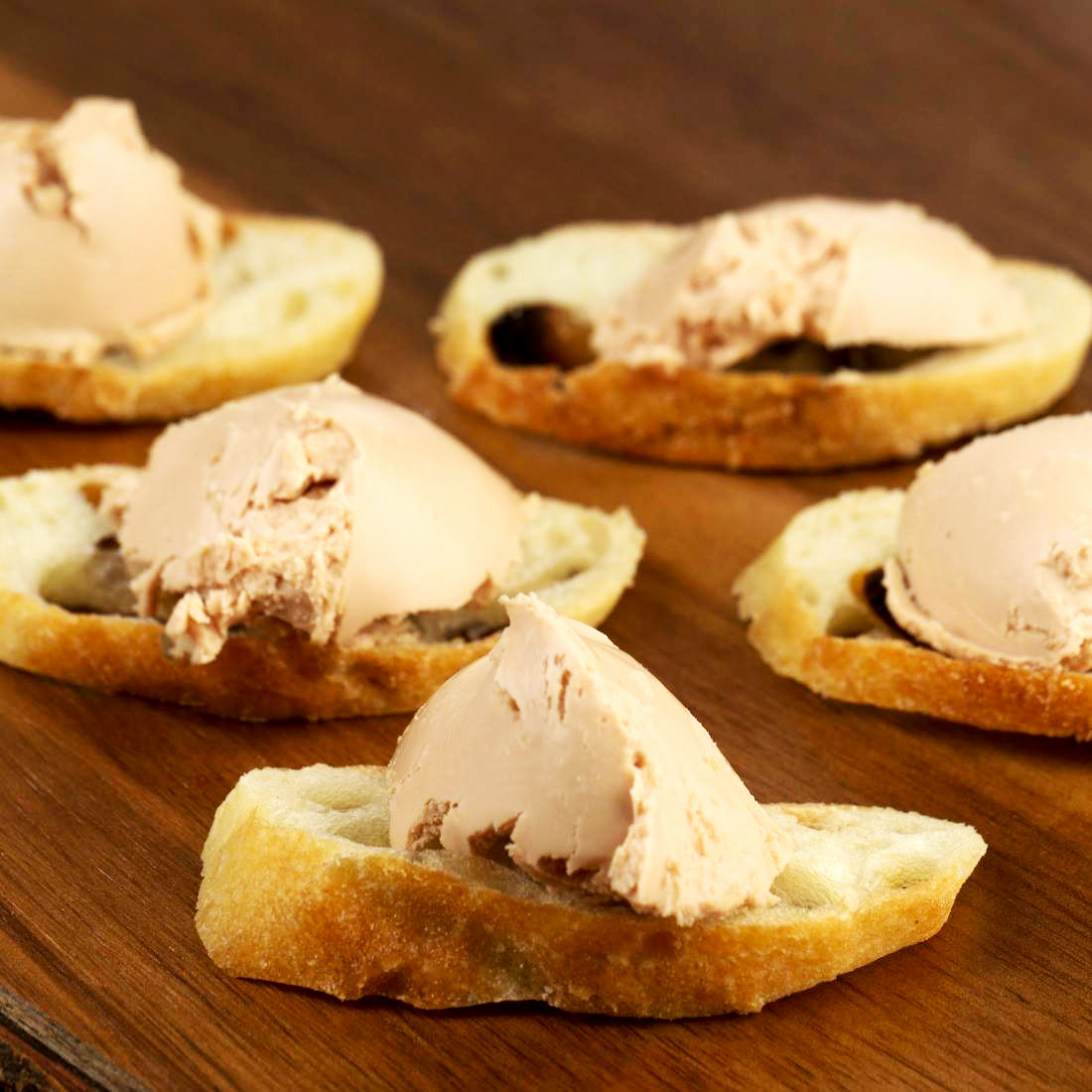 Photos: courtesy of Hudson Valley Foie Gras
Before caviar. Before truffles. Before lobster. There was foie gras — a lustrous delicacy most commonly associated with French cuisine. Dating back to an incredible history in Ancient Egypt, foie gras was first appreciated and practiced by the pharaohs.
Fast forward through a complicated history through Europe and Jewish cuisine to 1983, to when The New York Times announced the foie gras debut in the United States, where before only cooked foie gras was sold in cans due to import laws.
Foie gras is the fattened liver of a waterfowl. The production replicates the natural gorging process of migratory waterfowl, who overfeeds to gain strength needed to continue their flights. The extra calories are stored in their lives and skin as fat, to use as fuel during the migration. The result is a product is a velvety texture with a nutty finish that remains at the top of wish lists for chefs and foodies, alike.
Historically, foie gras has been cooked in a pate or terrine and served cold. Over the last 25 years, led by the American palate, more people are enjoying foie gras seared and served hot with a sweet and tangy fruit garnish.
In 1990, Hudson Valley Foie Gras opened in Ferndale, New York, by chef Michael Ginor and his partner Izzy Yanay. Now the largest American producer of foie gras, this was also the first vertically integrated foie gras operation in the world, where all the facets of the operation were done at one location. The company prides themselves "on being the world's premier foie gras producer, going on to create a global reputation that chef's know to ask for by name." Among its numerous accolades, Hudson Valley Foie Gras boasts the 1993 Gold Merit Award from Chefs in America, the 1996 Award for Excellence from The James Beard Foundation, and the 1998 Award of Excellence from the American Tasting Institute, to name a few.
"We are very passionate about foie gras and its production and consumption. We were also the ones to introduce foie gras to the United States," said Ginor. "We have spent nearly thirty years producing, teaching and preaching its merits. Through those years we were fortunate to work with many of the countries most esteemed chefs and journalist and have lifelong friendships with the country's leading food & beverage personalities."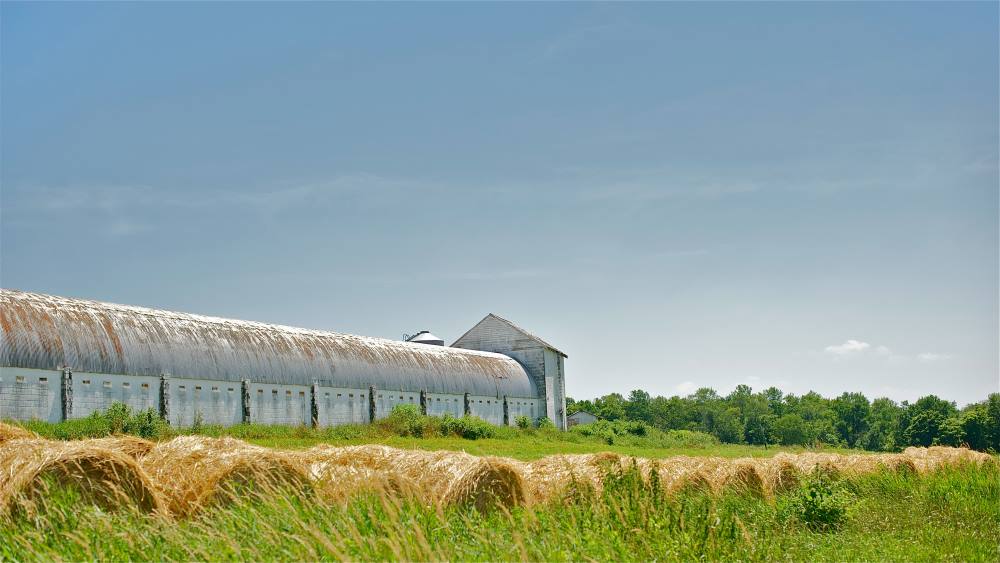 Hudson Valley Foie Gras opened in 1991 in Ferndale, New York, by chef Michael Ginor and his partner Izzy Yanay, to become the largest U.S. producer of foie gras.
When foie gras came under fire in state of Hawaii in 2010, chef Ed Morita was among those, including HFWF CEO Denise Yamaguchi, who defended the right to production and sale of the product. During this culinary movement, Ed wrote, "The theme ingredient for my ideal progressive dinner: foie gras."
At the 10th annual Hawaii Food & Wine Festival next month, HFWF remembers Ed Morita, who passed recently, with a tribute dinner and nod to foie gras, featuring Chef Michael Ginor and his organic foie gras and Moulard duck from Hudson Valley Foie Gras.
"We plan to showcase how versatile foie gras and duck are in the various ways of preparing and pairing them with other ingredients," said Ginor. "Every dish will demonstrate a different technique. Foie gras and duck will play a note on every single dish."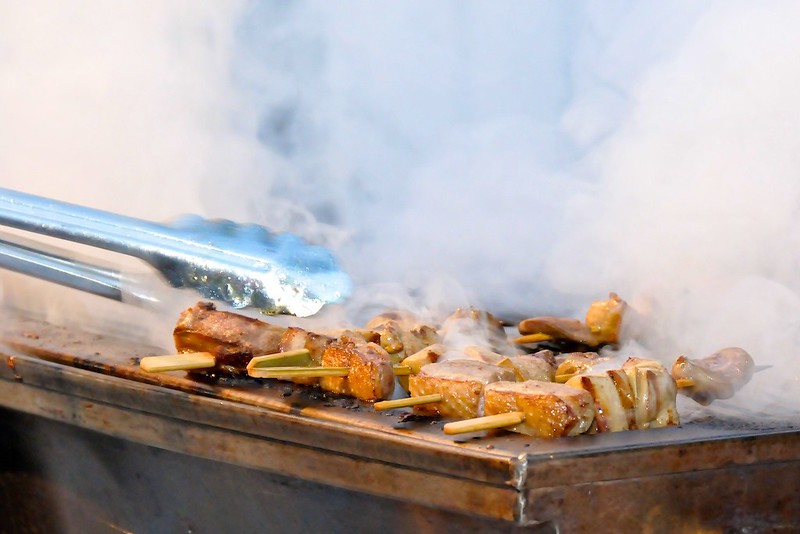 Foie gras skewers by Michael Ginor. Photo: Ed Morita/Hawaii Food & Wine Festival, 2012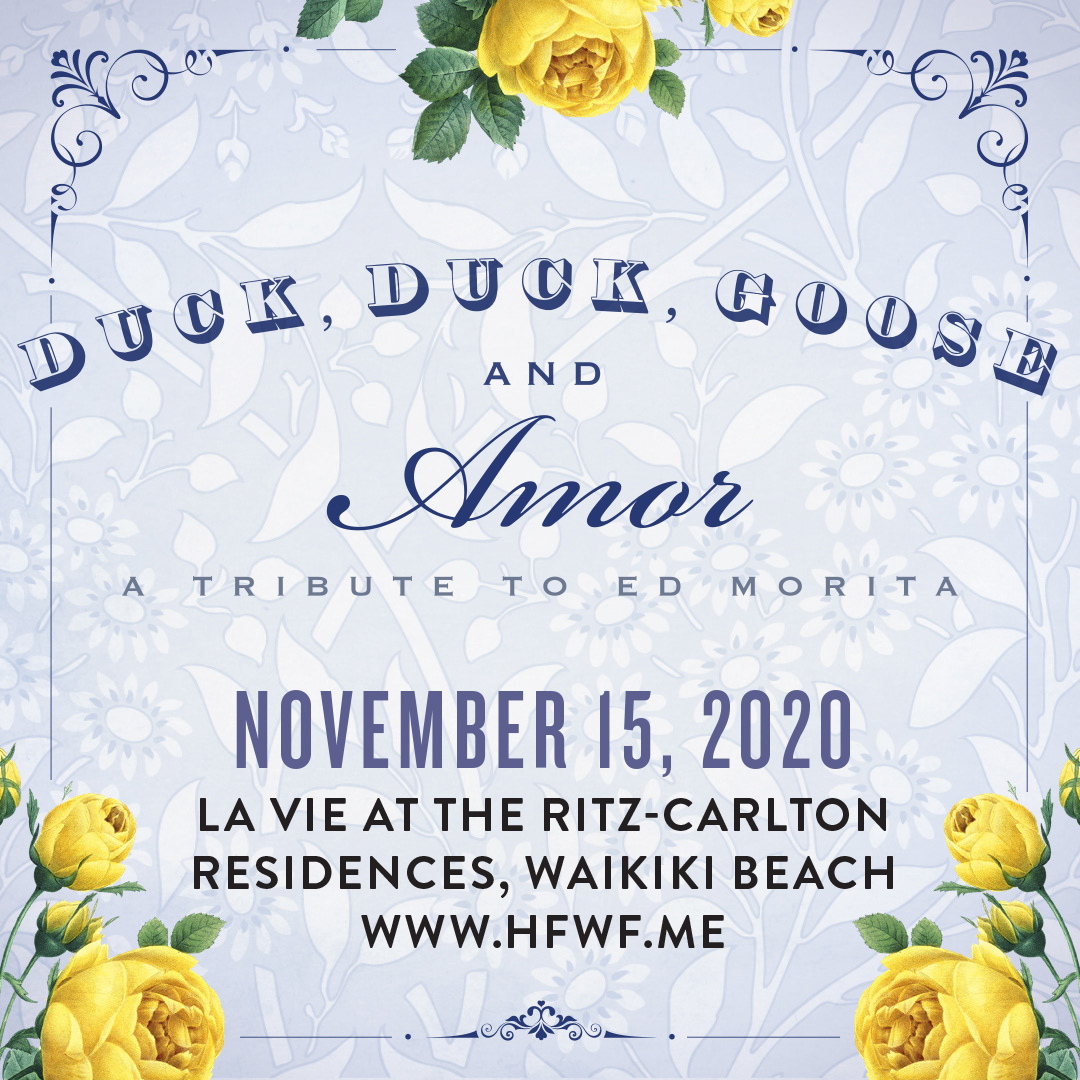 Chefs Michael Ginor and Shaymus Alwyn will feature foie gras at HFWF20.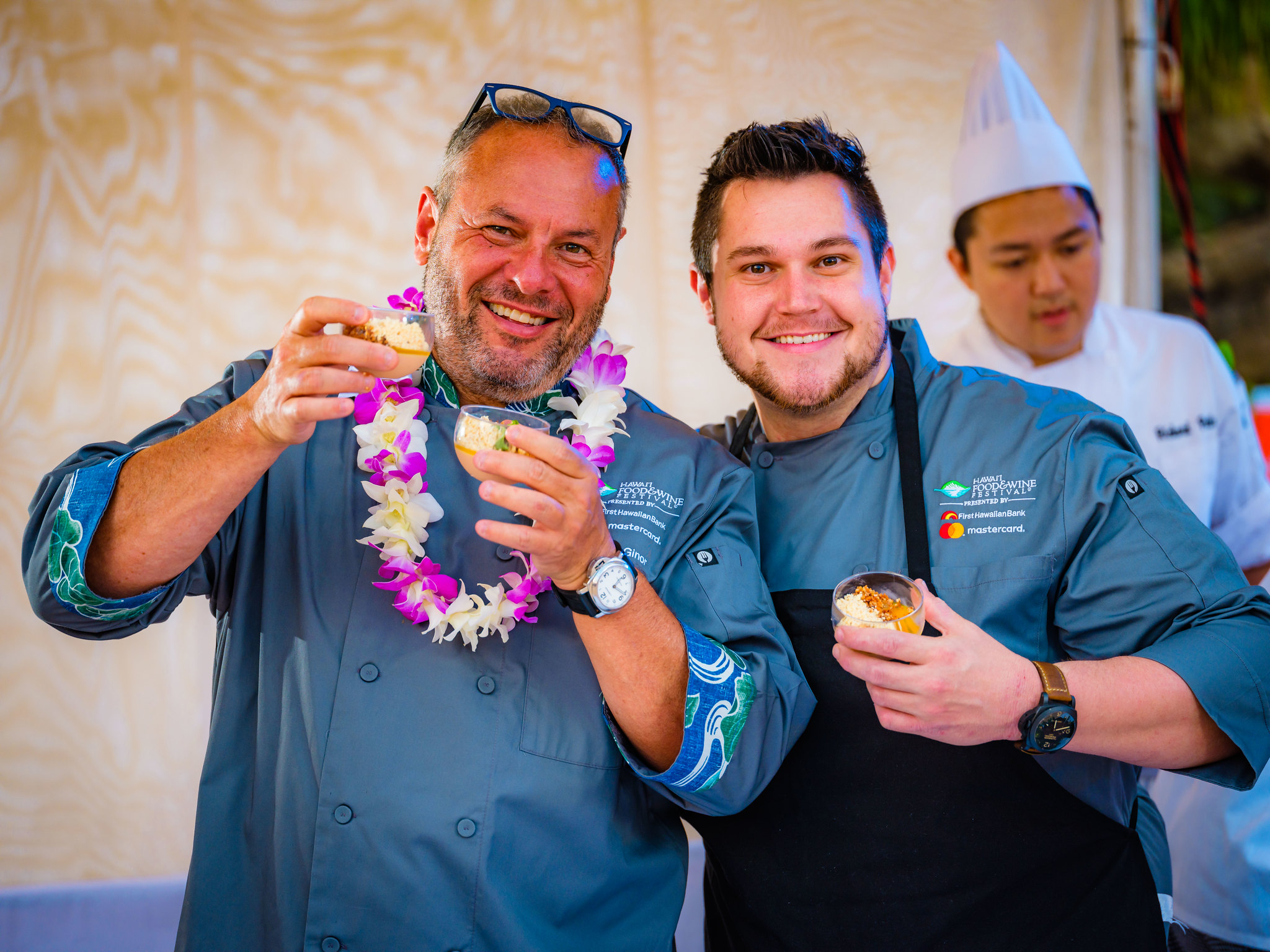 Michael Ginor and Lenny Messina show off their Hudson Valley Foie Gras Parfait with lilikoi and Kona Coffee. Photo: Reid Shimabukuro/Hawaii Food & Wine Festival, 2018
Still curious about this delicate, umami dish? Read Ginor's book "Foie Gras….A Passion," which details the history of foie gras, stretching over 5,000 years to the days of the Pharaohs. "Foie gras has the most illustrious history as compared to any other luxury food product. It is a product that is artisanally and humanly produced with outmost care for the animals."
From one chef to another, chef Ginor states: "It is very versatile and can find a place on any chef's menu."