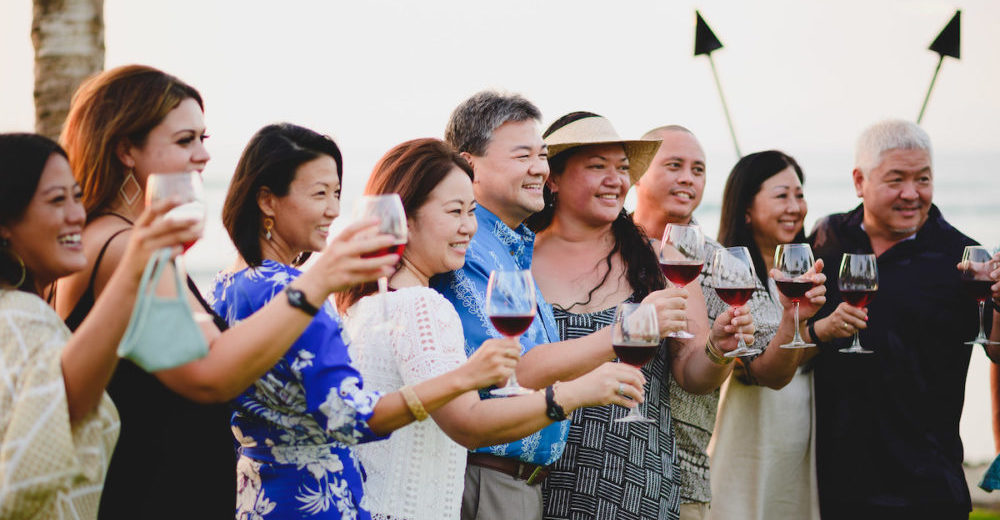 As we embark on the Twelfth Annual Hawaii Food & Wine Festival® (HFWF), I want to thank you, our sponsors, partners, and friends who continue to embrace our mission and all that we do to make Hawaii a better place for all who visit and live here. The 2022 Festival theme, Celebrating Resilience, is about our collective ability, as a community and as a human race, to recover from the challenges and devastation left behind by COVID-19. While our future living with COVID-19 is still uncertain, we can see a glimmer of light to the end of quarantines, lockdowns and masking.
Over the last two years, we have suffered much as a people—with over 6.34 million perishing from COVID-19 worldwide. Many of our children lost what is generally the best years of their lives with virtual classes, cancelled proms and graduations, and little or no physical interactions with friends. In addition, our doctors, nurses, caregivers, and first responders suffered burnout, trauma and post traumatic stress from the COVID strain. And many of our businesses, including our restaurants, hotels, retail stores, airlines and others, closed or faced unparalleled challenges.
Yet, we, as a community, rose up to help each other—more determined and resilient with each step forward.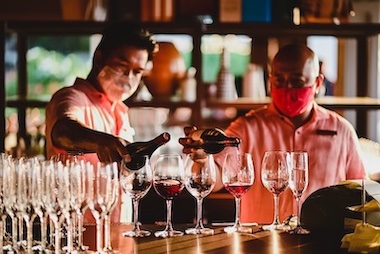 Food and wine lives at the heart of every city, town and village across the world, and it is our industry professionals that keep this heart beating through extraordinary circumstances. This year, we ask again for your support as we continue to help and uplift others through partnerships, collaborations, events, and creative media. We look forward to hosting 15 events on three islands over three weekends with our chefs, winemakers and mixologists creating some of the most innovative dishes paired with cocktails, beers and wines.
In addition, through our digital platform, Hashi Media, we will continue to tell stories that connect and unite us. This June we premiered our third episode of "Taste Our Love For Hawai'i: Aqua + Culture," now available to stream on our YouTube channel.

The original video series brings the culinary and cultural stories of Hawai'i to life on screen exploring the natural beauty and bounty of our islands through the lens of chefs. This episode features Hawai'i as a center of innovation in aquaculture, beginning with centuries-old traditional Hawaiian fishponds to contemporary models of aquaculture. Acclaimed chefs Niki Nakayama and Carole Iida-Nakayama who specialize in modern kaiseki cuisine at their two Michelin-starred Los Angeles restaurant, n/naka, are guided by chef Mark Pomaski, owner of Moon & Turtle, to explore Hawai'i's past and present through its 800-year history of aquaculture. They visit Blue Ocean Mariculture, Big Island Abalone and the legendary Kalāhuipua'a Fish Pond to gain an understanding of the positive impacts of sustainable aquaculture for Hawai'i, and a greater appreciation for the preservation of these traditions.
We hope you enjoy episode 3 and look forward to you joining us at HFWF22—Celebrating Resilience!