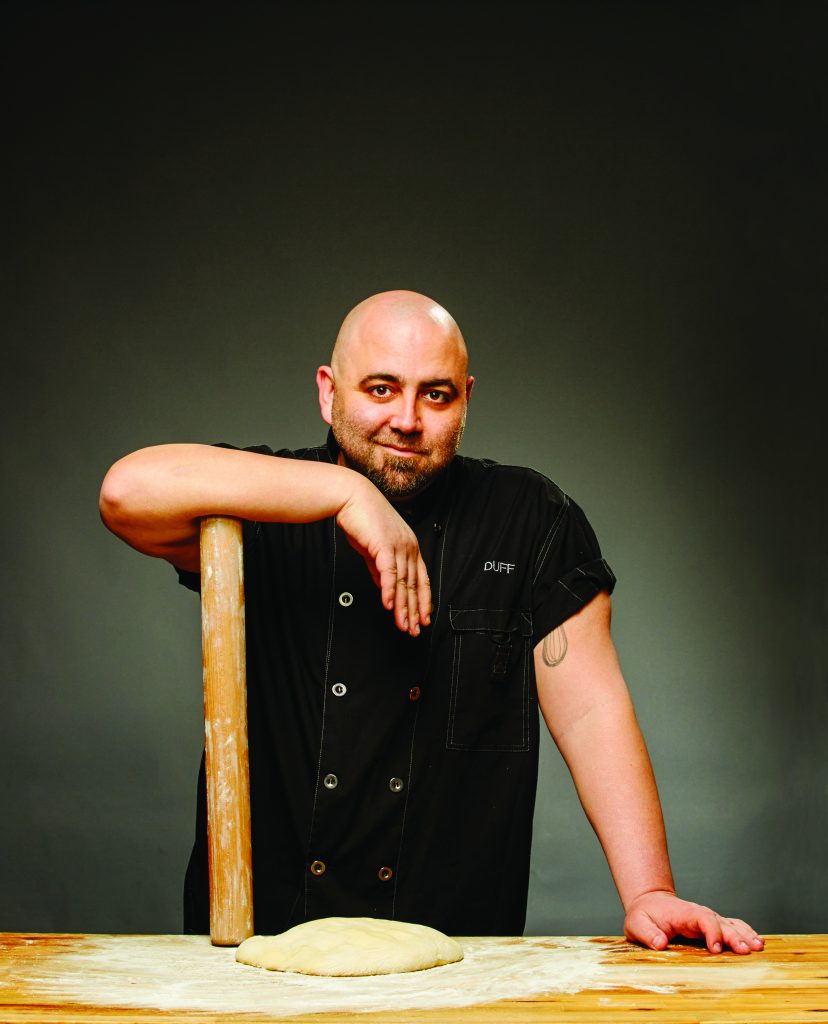 Photo: courtesy of Duff Goldman
Brown Butter Chocolate Chip Krispy Bars

Makes one 9 x 13-inch pan | By Duff Goldman from Food Network's "Ace of Cakes"
1 stick (1/2 cup) butter
½ ts kosher salt
4 cups mini marshmallows
2 cups chocolate chips
6 cups crispy rice cereal
2 tablespoons milk or cream
Butter a 9 x 13-inch pan with your hands or line it with wax paper.
Brown the butter in a large sauce pan over medium heat. Keep a close eye on it and don't let it get too dark! When just golden brown (You'll see little dark bits floating around), add the salt and marshmallows. Stir until everything is all melty and smells awesome.
Turn off the heat and add the cereal. Start to stir very gently to coat the cereal. Once everything is combined, gently fold in 1 cup of chocolate chips last so they don't melt too much.
Press the mixture into the prepared pan. Let it cool for 20 minutes.
Meanwhile, in a double boiler (a heatproof bowl set over a small saucepan of simmering water), melt the remaining 1 cup of chocolate chips with the cream. Stir until smooth, then use a spoon to drizzle the chocolate over the bars!