I live in the heart of Chicago, where sustainability means survival to many families. For many years, I've been involved with Life Changers Church, which has transformed my life and gotten me involved with Angel Tree, a program for kids whose parents are incarcerated. Our program is set up through the church and provides opportunities for these kids to see their parents, as well as other activities such as mentoring and summer camp.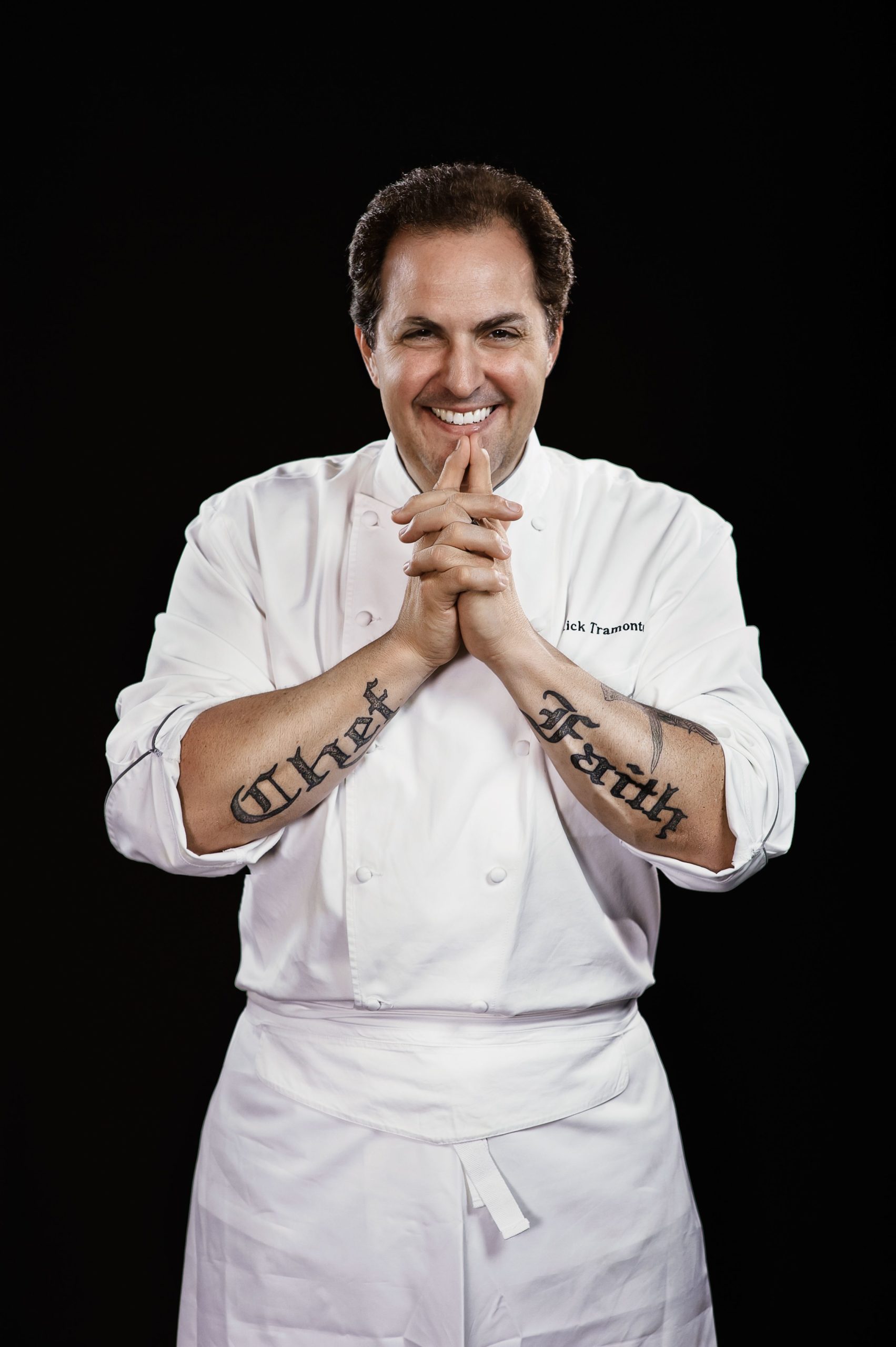 "When we show them blueberries, cherries and other fresh produce, it can be a life changer for them."
Chef Rick Tramonto: "When they eat, they understand." Photos: courtesy of Rich Tramonto/"Taste Our Love for the Land," 2015
I'm now a volunteer with Angel Tree in the Englewood community, one the worst crime areas in America. Concrete walls surround this neighborhood, which has a poverty rate of nearly forty-four percent. Englewood can also be defined as a food desert, a place where affordable, fresh, nutritious foods are difficult to find. With the help of our church, I've been able to use my passions and talents as a chef to take these children outside their neighborhood to farms and teach them about fresh fruits and vegetables. They spend their day at the farm working, touching the soil and feeling things that are real. It's sad that so many of these kids never see fresh food.
When we show them real blueberries, cherries, zucchinis, tomatoes, corn and other fresh produce, it can be a life changer for them. They become aware of different tastes and then become interested in why these foods are nutritious and good for them. When they eat, they understand.
The Angel Tree program changes every three months. In addition to farm visits, we provide turkeys at Thanksgiving to these families, and we've also started a backpack giveaway. My three sons are also actively involved with Angel Tree because I want them to see the difference in their quality of life. I want them to appreciate what they have and to continue helping others in our community who struggle with so much less than we have.
Belgian Ale Braised Mussels
Serves 4 | By Rick Tramonto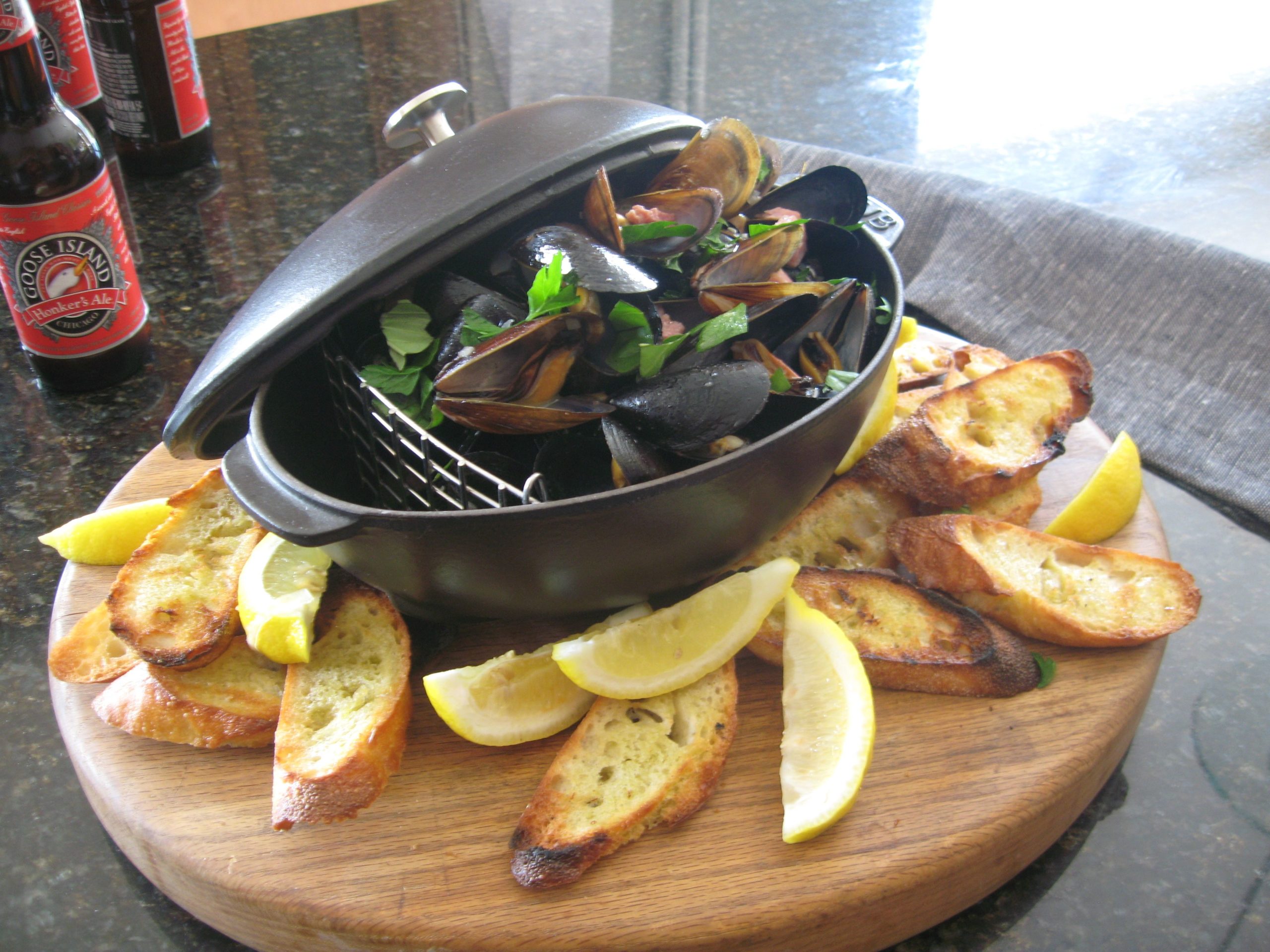 Belgian Ale Braised Mussels
Serves 4  |  By Rick Tramonto
4 ounces smoked country ham, diced
2 tablespoons unsalted butter
2 tablespoons extra-virgin olive oil
2 sprigs thyme
1 tablespoon minced garlic
1 tablespoon minced shallot
2 lbs. mussels, de-bearded (see note)
1 bottle of Belgian-style ale
1 lemon, juiced
1 tablespoon chopped flat leaf parsley
1 tablespoon chopped tarragon
1 tablespoon chopped basil
1 crusty baguette, cut into 1-inch pieces
Heat 1 tablespoon of butter and 2 tablespoons of extra-virgin olive oil in a shallow pot heat on medium-high heat. Add the ham and cook until crispy and fat is rendered. Do not discard fat.
Add shallots, thyme and garlic to the pot. Sweat for 2 minutes until soft. Add mussels, stir to coat, and cook for 1 minute. Add beer, cover, bring to a boil, then reduce heat to a simmer and cook until the mussels open (8 to 10 minutes). Discard all un-opened mussels.
Finish with remaining butter, fresh herbs and lemon juice. Salt and pepper to taste. Use a slotted spoon to divide evenly into 4 bowls. Pour broth over mussels. Serve with bread to dip into the broth.
Note: There are approximately 22 mussels per pound. I like to use Prince Edward Island Mussels when available. Always buy fresh mussels, and use them within a day. Choose tightly closed shells, or those that are slightly open and snap shut when tapped. This shows that the mussel is alive. Avoid broken or chipped shells. Remove the mussels from the packaging, and store them wrapped in a moist towel (place in a bowl or on a sheet tray) in the fridge. Do not store them in plastic; mussels have to breathe.
Under cool water, scrub each mussel's shell with a stiff-bristled brush to remove any sand or dirt on the shell. To de-beard, remove the byssal threads (or beard), which connect the mussel to rocks in the water. Grab the fibers with your fingers, and pull them out, tugging toward the hinged point of the shell.