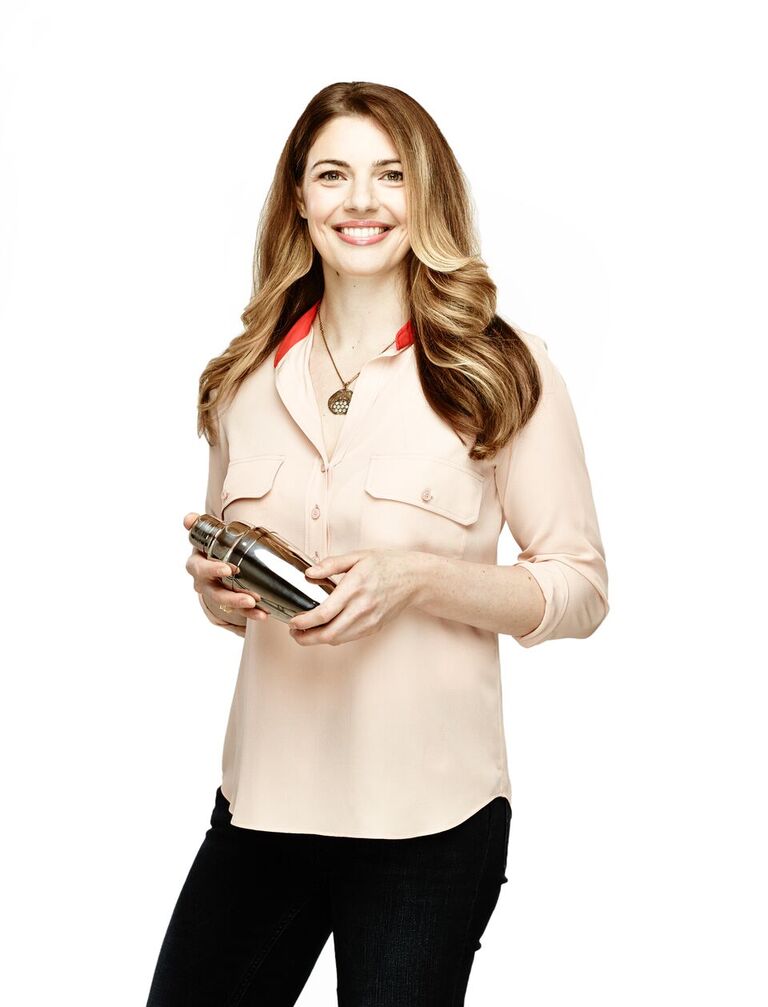 Photo: courtesy of Lauren Mote
Lauren Mote
Vancouver, Canada
Co-proprietor BITTERED SLING, Beverage Consultant FOUR SEASONS, Canadian Ambassador WORLD CLASS
Signature Events: The Hungry Monkey
What do you look forward to most about coming to Hawaii for the Hawaii Food & Wine Festival?
As my first visit to Hawaii, I am most excited to get the lay of the land. I have heard and read wonderful things about the local produce, culture, the food and beverage scene and the hospitality industry, and I am very excited to experience this first hand. As a resident on the Pacific Coast in Vancouver, I am eager to see what ingredients – both common and new – are available, and how they are used in Hawaiian traditions.
The festival strives to bring together the world's best chefs, winemakers and mixologists. Name 3 people you would invite if you were putting together your own "culinary dream team" and why.
My culinary dream-team would include:
MIXOLOGIST: I nominate MYSELF, Lauren Mote. 
Lauren Mote, co-owner of Bittered Sling Bitters and the Beverage Consultant for the Four Seasons Hotel Vancouver. With a 16 year background in wine, spirits, food and travel, I'm an ideal candidate for any team. With hands-on knowledge and academic understanding of flavours and cocktails, new challenges, new surroundings and new ingredients to play with are always welcome.
WINEMAKER: I nominate David & Cynthia Enns, owners of Laughing Stock Vineyards, Naramata BC Canada. They represent the best of what the Okanagan Valley wine industry in British Columbia has to offer including "Portfolio" Merlot-based Bordeaux-style red, "Blind Trust" aromatic white blend, Viognier and Syrah. The stock-brokers/financial executives turned winemakers playful nods to their past can be seen through labels and branding and charismatic presentation at their winery.
CHEF: I nominate my husband and business partner, chef Jonathan Chovancek, former Executive Chef of Café Medina and Culinary Capers Catering. Over his 23 years cooking around the world, Chovancek's landmark career moments include private cooking for former President Bill Clinton and his contribution as part of the second Canadian team to the James Beard House in New York. He's a truly "global" chef with vast experience in wine, spirits, food and travel and would make his contribution at the festival an exciting, creative and innovative one as a representation of Canadian cuisine. He has multiple awards and had a successful TV show to prove it.
Is there a local ingredient that you are excited about working with in Hawaii?
Aside from the obvious excitement for tropical fruits and indigenous spices, I am also really excited about any starchy roots that grow there, like sweet potatoes and taro. Roots are an amazing way to add starch and mouth feel to syrups and ultimately cocktails – excited to try as much of the land as I can, especially the things that might not be frequently used in the development of cocktail ingredients.
What is among your favorite memories of coming to Hawaii and/or the HFWF?
Hawaii is one of the most magical places in the world. From the hospitality to the outdoors, the food and the air – it's unlike anywhere on earth. When likeminded people get together and celebrate together, it's a powerful and moving experience. I have always found that food and beverage does that – breaking bread with people from all backgrounds, from all over the world with a common interest – food, flavor and hospitality. Hawaii is the ultimate host for this, because "aloha" is a way of life, and we are honored to be part of that.
What's one thing that you like to eat or drink that might surprise people?
What is very natural for us living on the Pacific Coast – on all sides – is the love for seaweed, nori and sea lettuces. I have a taste for it – the salinity, the bitterness and the oceanic character – it adds dynamic virtue to food and beverage.
What's your favorite late night snack or night cap?
I love to eat tacos or tortilla chips with salsa (using the fruits and vegetables of where I am), an over indulgence in avocados and I can't go through a meal without the craving for the hottest chilies as a necessary accompaniment. For a nightcap, I usually reach for a great, smoky Islay single malt, agave spirit – either tequila or mezcal – and really love Cognac.
Best indulgence — dessert, dish, or drink?
I love spicy food, flavorful ethnic foods and I like to experience this generally as a vegetable-focused cuisine with a touch of seafood. I'm a sucker for a good, standard daiquiri, with good rum and really not too much fuss other than that. I don't really have a sweet tooth, but throw a piece of chocolate my way and I'm super happy. I indulge strongly on savory foods over sweet.
What's the coolest highlight of you career so far?
It's a combination of milestones – opening Bittered Sling Bitters in 2012, winning World Class Canada in 2015, being the first Canadian inductee in the Tales of the Cocktail "Dame Hall of Fame" 2016 and continuing my efforts in mentorship and hospitality programming for young and veteran bartenders, locally and abroad.
What's the best (or worst) advice anyone ever gave you?
BEST – "Sleep when you're dead" (my 98-year old entrepreneur Grandmother, Rose Dolgy)
WORST – "This will taste better with Ketchup" (incorrect, everything tastes better with Mustard – it was the wrong condiment choice)
What's on your bucket list?
Traveling through Africa – from Morocco to Suez, Ethiopia to Krueger Reserve, Serengeti and Sahara, the Namib Desert and Skeleton Coast – I have never been more interested and emotionally moved by any one thing on this planet like Africa.