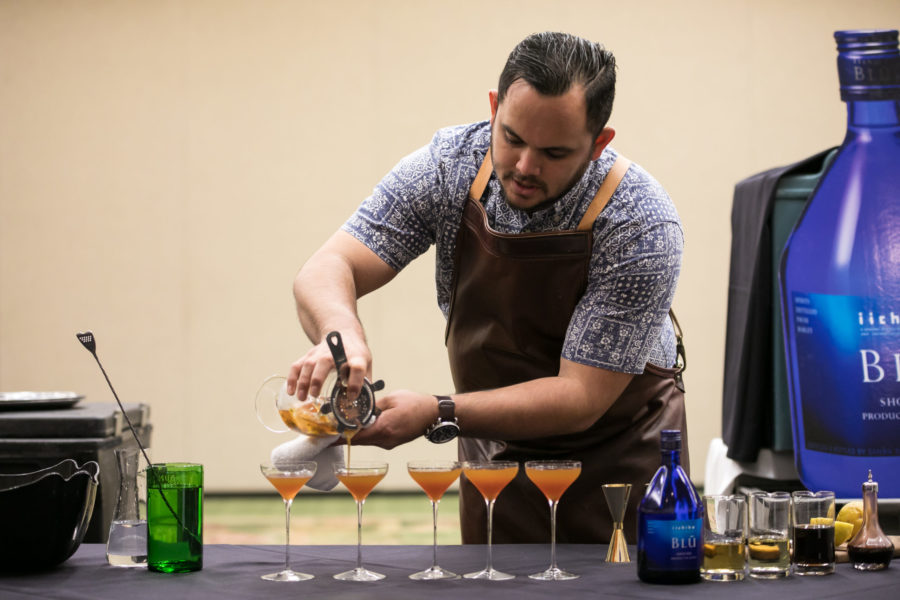 Photo: Travis Okimoto/Hawaii Food & Wine Festival, 2016
Justin Park
Honolulu, HI
Mixologist, Bar Leather Apron
How many times have you participated in the Hawaii Food & Wine Festival?
Last year was my first year at HFWF so participation this year would make two years.
Name three things that you associate with Hawaii.
Aloha, rainbows, and ohana.
Which local restaurants are on your list of Hawaii hotspots and why?
Senia – Ambiance, quality, and creativity.
Town – Comfort and local ingredients.
Izakaya Gaku – The best Japanese food with an ambiance that transports me.
Which local ingredients excite you?
Lilikoi season is just getting started and it's one of my favorite fruits to work with when it comes to cocktails.
Best way to spend a day in paradise?
A cooler full of juice, poke and okazuya style plate lunch from Tanioka's. Sitting at the beach enjoying the sun and smoking my favorite cigar.
Best beverage or cocktail choice to enjoy at sunset?
A Daiquiri.
What's your favorite culinary pairing?
Senia's charred cabbage dish.
Fill in the blank. Everything's better with _________.
Bitters.
True or False? I love social media.
Depends on the time of day, but True.