From an early age Peter Cho, a native Oregonian, developed an intuitive grasp of cooking from his Korean immigrant mother. Cho cut his teeth in New York City working for April Bloomfield for nearly a decade before returning to Oregon to be closer to his mother, who was diagnosed with cancer and undergoing treatment. He and his wife, Sun Young Park, opened Han Oak, a Korean-American restaurant merging classic Korean flavors with local ingredients and inventive western techniques.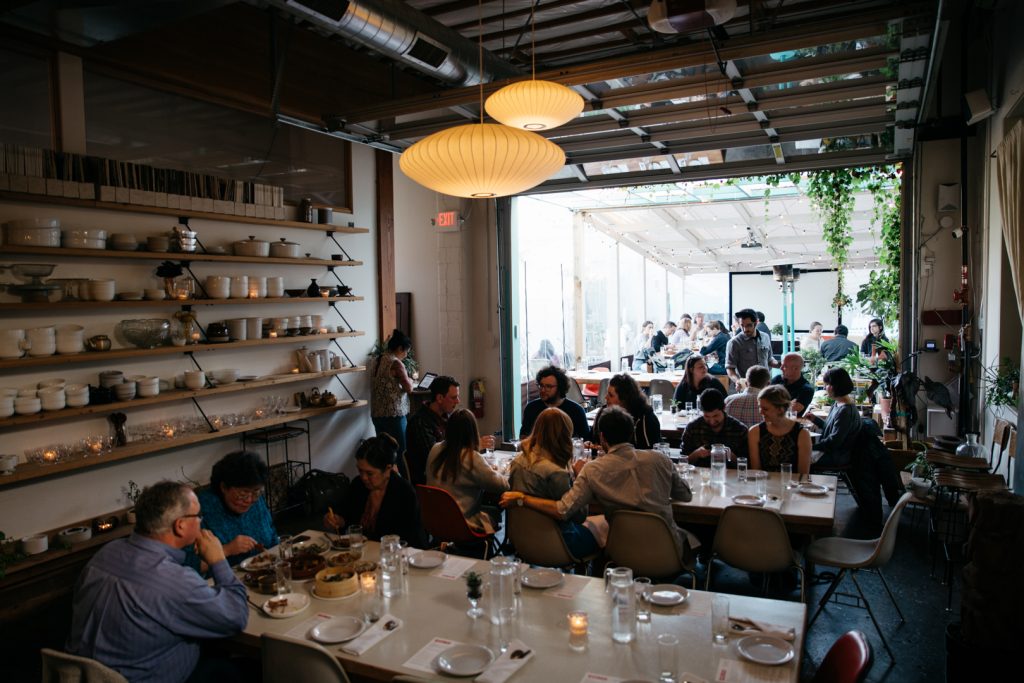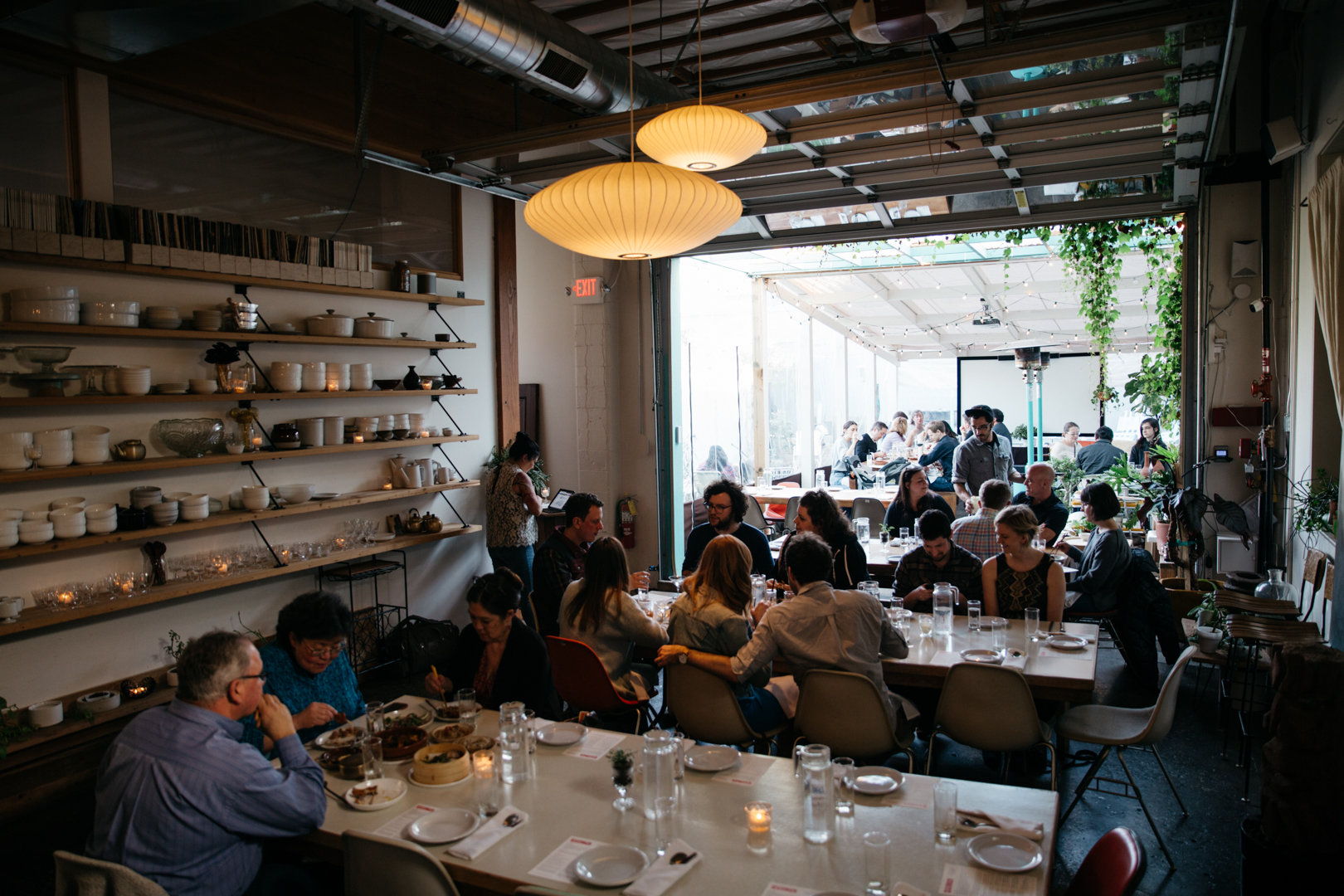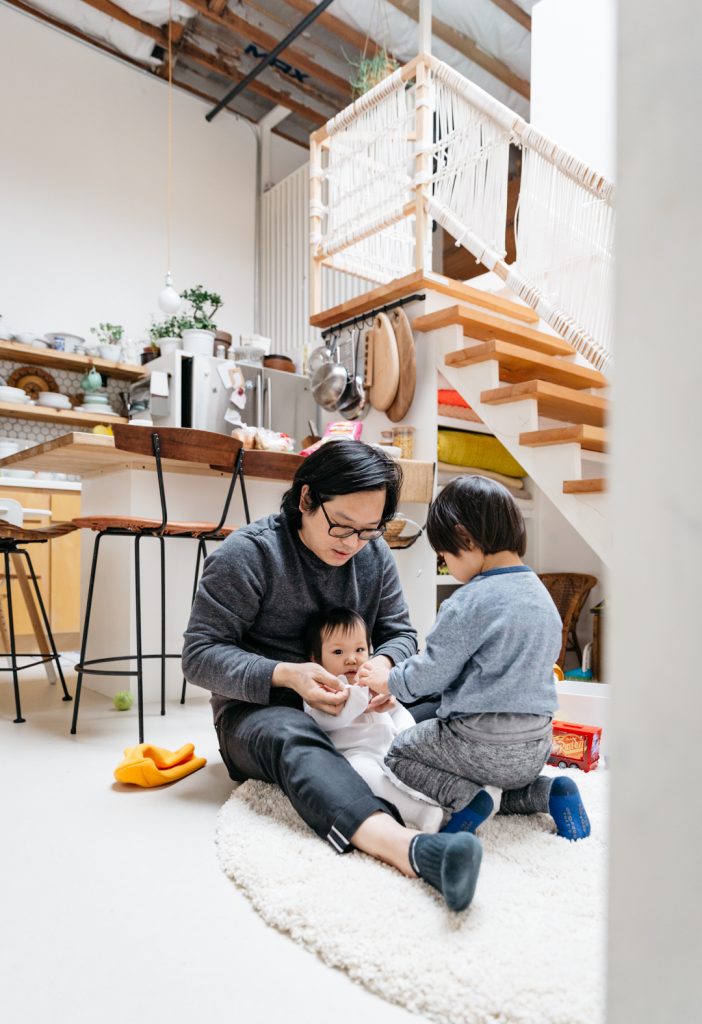 (Left) A view from inside Han Oak before the pandemic. (Right) Chef Peter Cho with sons Frankie and Elliot at home. Photos: courtesy of Peter Cho
In its debut year of 2016, Han Oak garnered Best New Restaurant recognitions from James Beard Foundation, Eater National, GQ and Esquire magazine, plus Cho was named as one of Food & Wine Magazine's 2017 "Best New Chefs". The Cho's recently opened Toki in Downtown Portland in January 2021 and continue to navigate through the pandemic by balancing work life and home life, while raising their sons Elliot and Frankie.
Soy & Citrus Cured Avocados
Serves 4 | By Peter Cho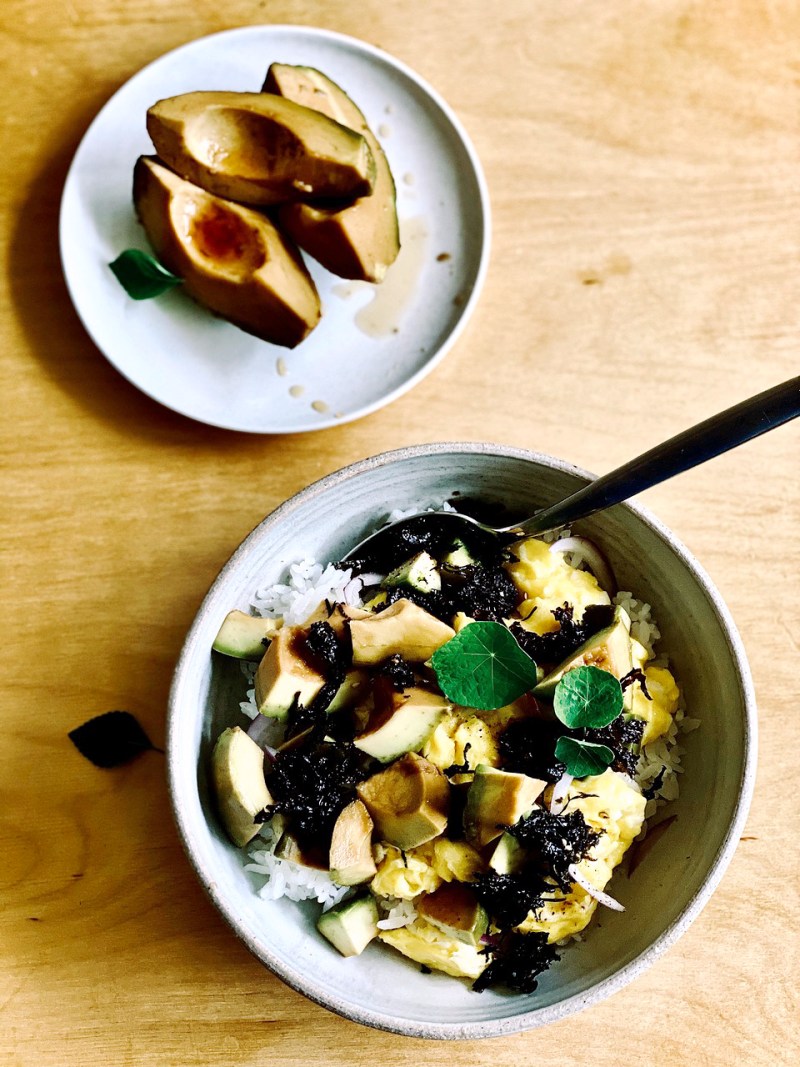 Soy & Citrus Cured Avocados
Serves 4 | By Peter Cho
1 cup soy sauce
½ cup rice wine vinegar
½ cup lemon juice (or any citrus of your choice)
¼ cup mirin (cooking wine)
¼ cup rice syrup or agave syrup (or 1:1 simple syrup)
3 cups water
3 'almost ripe' avocados
1 large non-reactive container for brining
Slice avocados in half and remove pits.In a large non-reactive container, combine other ingredients before placing the avocado halves in the brine.
Store in refrigerator for seven to ten days.