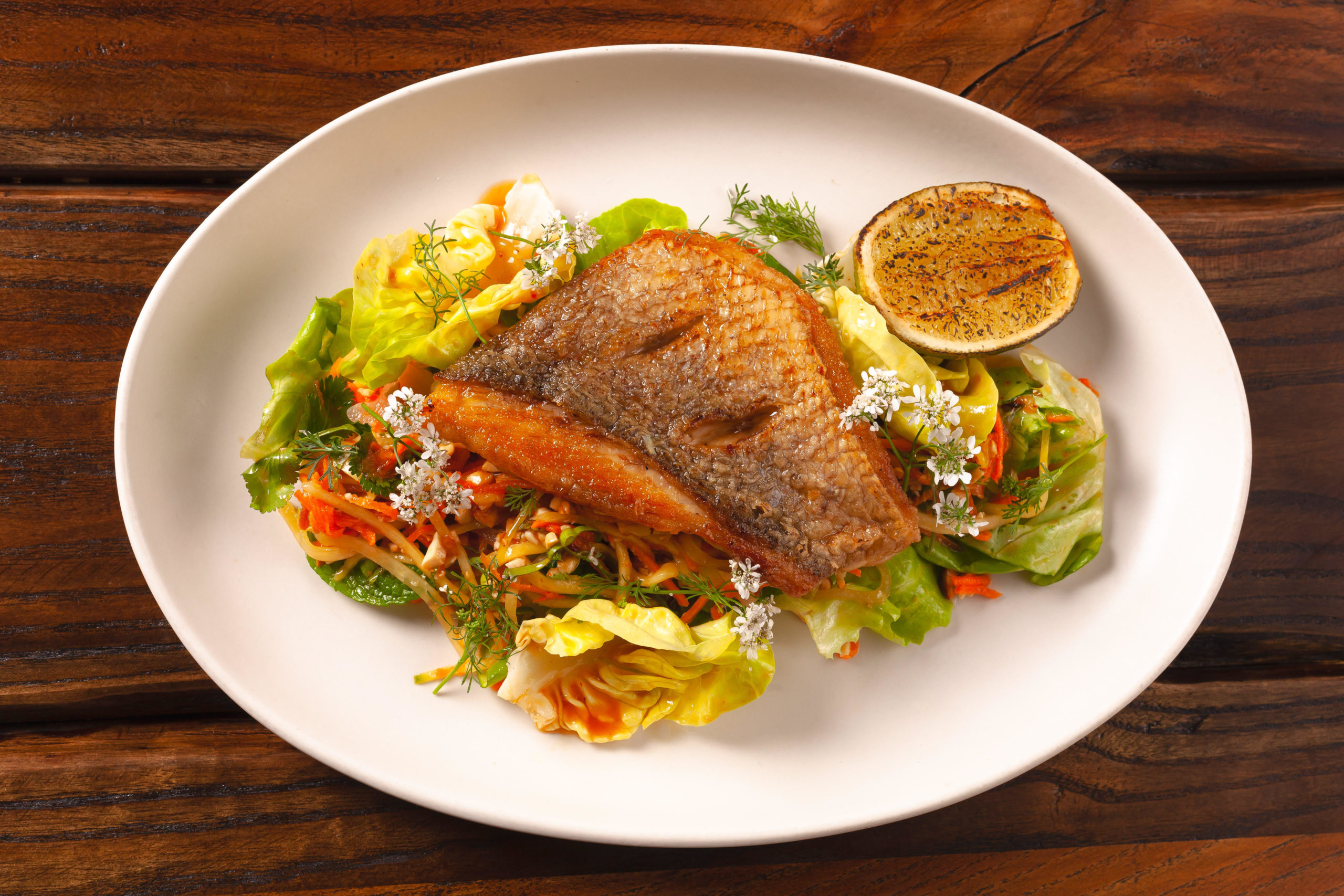 Photo: courtesy of Marcel Vigneron
Thai Snapper & Green Mango Salad
Serves 4 | By Marcel Vigneron
Ingredients for Fish:
Four (4) 8 ounce fillet Thai Snapper
1 cup potato starch (for dredge)
Season fish with salt. Dredge skin side of fish with potatoes starch and cook on plancha (hot griddle).
Ingredients for Thai Black Bean Sauce (large batch)
3 bottles of sweet thai chili sauce
16 ounces black bean
1 cup soy
3 cup lime juice
1 cup rice wine vinegar
4 cups oil
4 tablespoons sesame oil
Run all ingredients through food mill.
Ingredients for Green Mango Salad
Three (3) each green mangoes, julienned
1 bunch cilantro, washed and picked
1 bunch basil, washed and picked
1 tablespoon culantro, washed and chiffonade
1/4 cup pickled shallot
1 1/2 cup shredded carrot 
4 tablespoons chopped cashews
1 1/2 shredded purple cabbage
Two (2) each little gem lettuce bunches, broken into leaves
1 lime, cut in half and browned on plancha
Mix together all ingredients in bowl and dress with spicy black bean sauce, top with cooked fish and charred lime.