Happy New Year! I have had the great fortune to take up stand-up paddleboarding last year as a form of exercise when COVID-19 made it impossible to go the gym. Being an avid runner and CrossFit enthusiast, I figured paddleboarding couldn't be that hard, after all, many of my friends who were older than me paddled daily. My first outings on the water were grueling and embarrassing as I fell over and over again. For a few weeks, I thought my instructor was frustrated despite having the patience to coach me every day for 3 months until I finally got the hang of it.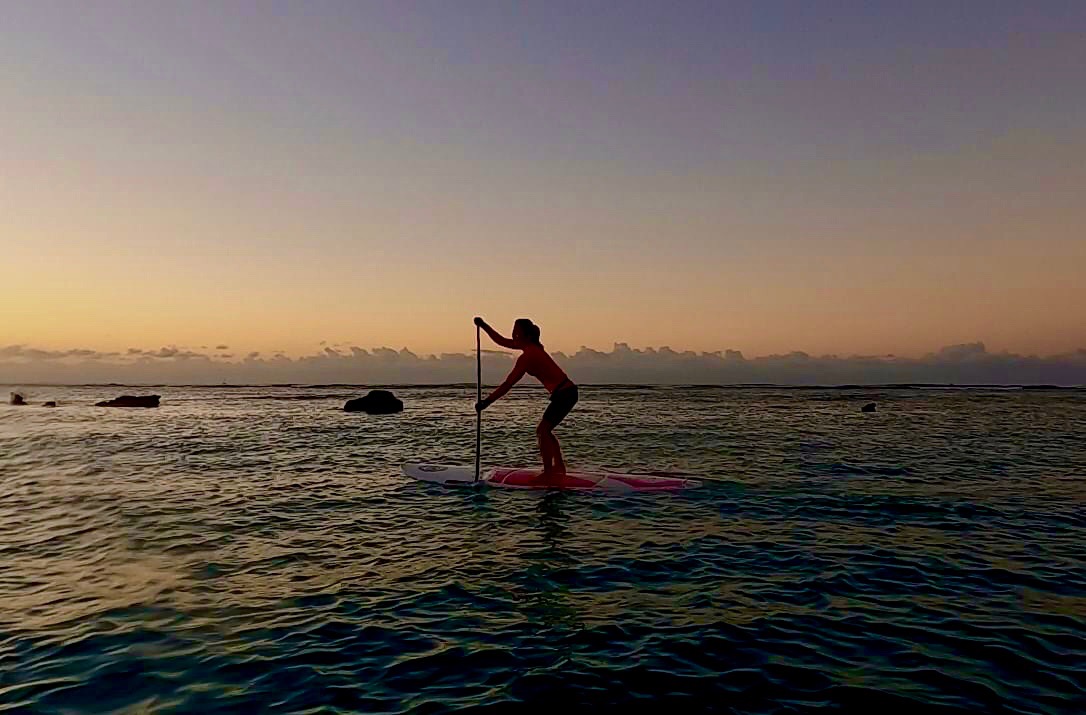 Denise Yamaguchi paddling in the early morning hours off Ala Moana Beach Park. Photo: courtesy of Denise Yamaguchi
The ocean at 6 a.m. every morning has brought a quiet time for me to gain clarity and reflect on our last 10 years. With 2020 now behind us and with vaccines being given to millions of people across the globe, 2021 holds much promise toward a life back to normalcy. For
Hawaii Food & Wine Festival
, 2020 was that year to celebrate where we came from and what we accomplished while also thinking about where our future lies. Over the last 10 years, we grew from a small three-day event over one weekend in Waikiki with 20 chefs, 13 winemakers and four mixologists with 2,000 attendees to a three-island event, over three weekends with 125 chefs, 36 winemakers and 32 mixologists with more than 10,000 attendees. The Festival also gained national and international media attention beyond our expectations. During our many months working from home, we had time to reflect on the Festival's trajectory and have contemplated its long-term sustainability and whether continued growth in attendance would bring greater returns to the industry, our organization, as well as to the people of Hawaii.
Success in paddleboarding comes from balance, resilience, awareness and perspective. Balance is important because you need it to stay on the board, resiliance is crucial because you need to get back up every time you fall off. Awareness is essential because otherwise you'll get lost at sea, or worse, you can injure another person or yourself in the water. And, finally, perspetive brings different viewpoints — what may looks like a bad and stormy weather may often bring rainbows, turtles and a beautiful sunrise.
As we plan for 2021, I am excited about our future and the possibilities of creating, innovating and reinventing with you what we started 10 years ago. Stay tuned for more information as we unveil our schedule of taste-and-thought-provoking experiences for 2021.
With aloha,
Denise Yamaguchi