Businesses and individuals across the globe are grappling with the impact of COVID-19. As a state so wholly dependent on the visitor industry, Hawaii struggles with the immediate and long-term economic effect. For survival, local businesses rely on Hawaii residents to make ends meet. With visitors nearly nonexistent due to the travel restrictions, locals have the opportunity to explore Hawaii in a way they might not have previously.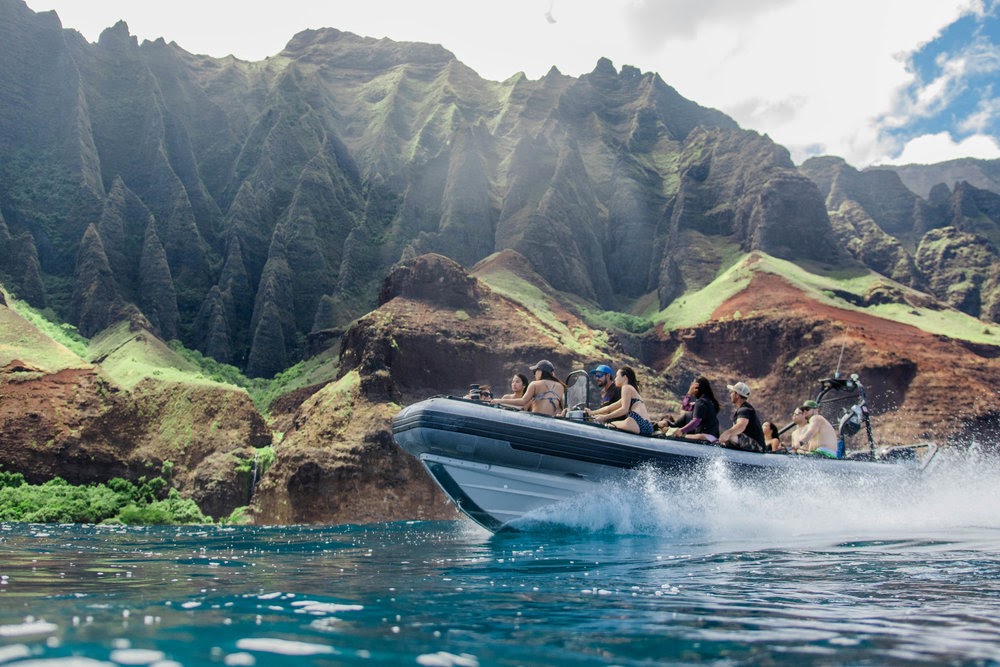 At Blue Ocean Adventure Tours, visitors can see firsthand the wonders of the Na Pali Coast. Photo: courtesy of Blue Ocean Adventure Tours
"You can jump on a boat and in 10-15 minutes, you could be surrounded by green sea turtles," said Satoshi Mitsuda, owner of Reef Pirates Diving, when asked why locals should try activities commonly done by tourists. In the spirit of "locals supporting locals," now is the time to explore and learn about our islands with activities locals might not know are available to them.
Reef Pirates Diving, located in Hawaii Kai, Oahu, offers the unique opportunity to see turtles, manta rays and the other colorful sea creatures that live around us, in addition to an underwater World War II plane crash and shipwrecks. "The best way to truly discover what's beneath the ocean surface is to scuba dive," said Mitsuda. They offer daily charters, both morning and afternoon, on boats that they own and operate with opportunities for deep recreational dives and shallow reef dives.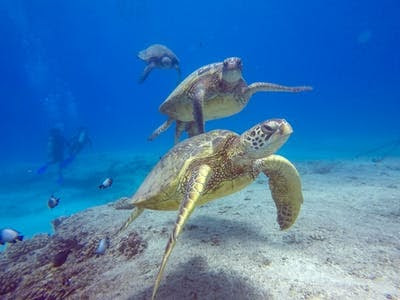 In addition to shipwrecks and Budha statues, divers at Reef Pirates Diving can see wildlife, including many green sea turtles. Photo: courtest of Reef Pirates Diving
People who want to explore the beautiful Hawaiian waters but have no diving experience are also welcome, as Reef Pirates Diving offers a "Discover Scuba" dive for beginners, in addition to certification dives. "We offer a more personalized Hawaii scuba diving experience while keeping our prices low," said Mitsuda, explaining the way Reef Pirates Diving makes sure each diver is safe and comfortable throughout the trip. In addition to having U.S. Coast Guard licensed captains to maintain safety, Reef Pirates Diving puts an emphasis on COVID safety.
"The biggest change we have made for COVID is requesting that all our guests and crew wear protective face masks on and off the boat. All our rental gear is also properly disinfected according to CDC guidelines by our crew after each charter." Since Reef Pirates Diving is located in Koko Marina, there are many options for a nice bite to eat after arriving back at the surface, such as Moena Cafe and Sophie's Gourmet Hawaiian Pizza. Moena Cafe serves great breakfast and lunch dishes, like their Belgian waffles or BBQ pork sandwich. At Sophie's, Mitsuda recommends the Hawaii Pie-O and Lava Tube.
The water adventures continue with Blue Ocean Adventure Tours on the Na Pali Coast of Kauai. As one of the few companies able to land on the Na Pali Coast, Blue Ocean Adventure Tours offers a 5.5 hour beach-landing tour, which lands at Nualolo Kai. Adventurers go under waterfalls and through sea caves while teaching them about the history of the coast itself. Blue Ocean Adventure Tours also offers both morning and afternoon snorkel tours along the coast. 
"By supporting local, you're doing more than just a tour, you are keeping people employed."
Kamaaina discounts are available for locals looking to explore their surroundings. Cody Kimura, owner of Blue Ocean Adventure Tours, encourages locals to try new adventures and expresses his thanks to the ones that have supported thus far during the pandemic. "By supporting local, you're doing more than just a tour, you are keeping people employed." Blue Ocean Adventure Tours has reduced the number of people allowed on the boat, ensuring everyone has enough room to stay socially distant. Temperature checks are required and the team implements the best sanitization practices for everyone's safety.
A day on the Na Pali coast would not be complete without a delicious meal. "Where we are located in Waimea, there's a lot of good local places like the Shrimp Shack, Island Tacos, and some of the best poke on the island at Ishihara," said Kimura. "After a hot tour, one thing that I enjoy is going to get a nice, big shave ice with ice cream."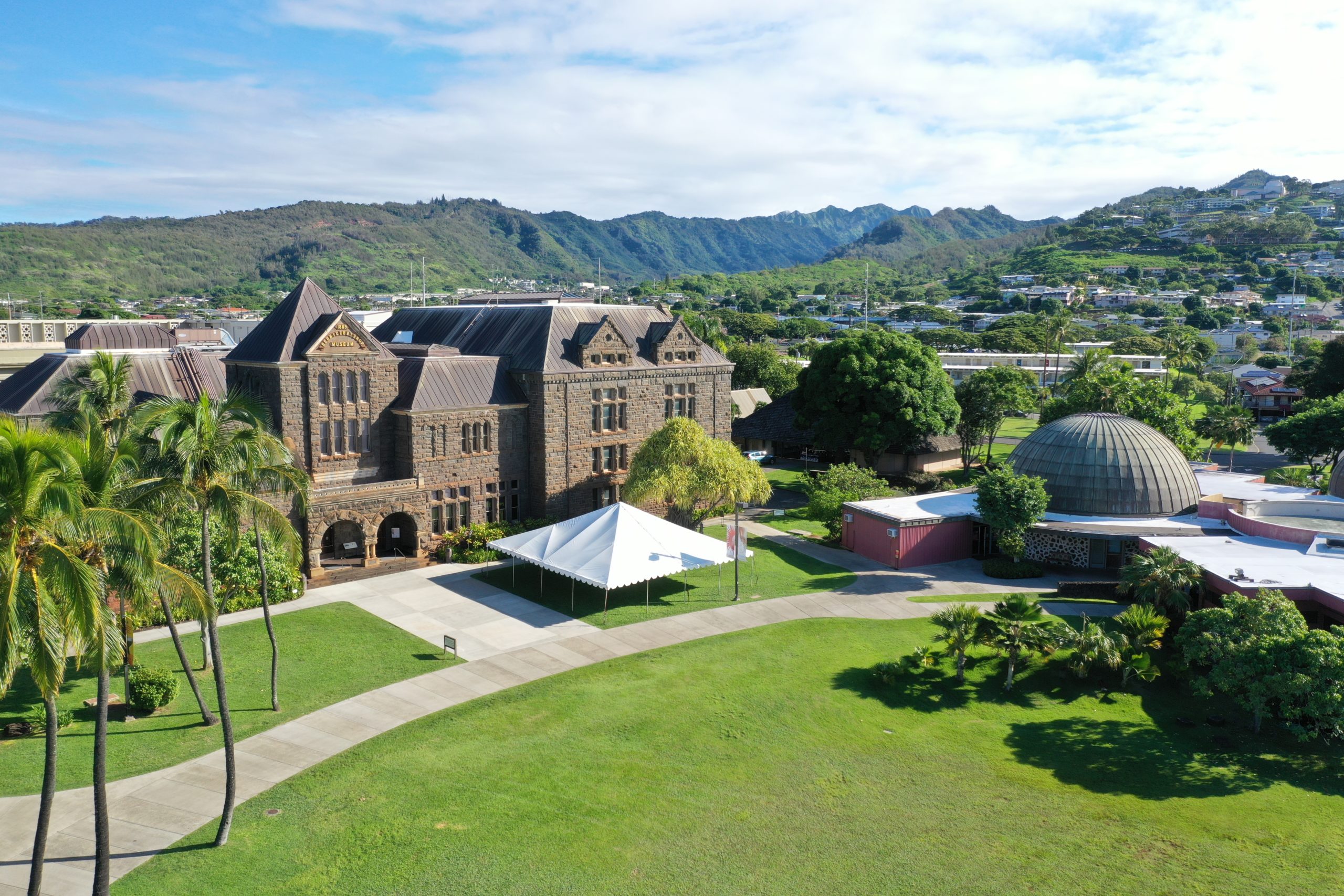 The Bishop Museum has added outdoor experiences, which includes a Keiki Corner and self-guided tours. Photo: courtesy of Bishop Museum
Exploring the Hawaiian Islands would not be as interesting without learning about them first, which is why the Bishop Museum, in Honolulu, is another great place for locals to visit, especially while tourism crowds are thin. Inspired by the restrictions in place for COVID-19, the Bishop Museum added outdoor and online museum experiences. The outdoor space includes a self-guided tour through the beautiful garden space filled with native plants and animals. There is also a Keiki Corner with Hawaiian games. "There are so many stories we want to bring to life," said Melanie Ide, president of the Bishop Museum, describing the historic artifacts and buildings on the Bishop Museum grounds. 
Online, visitors and members can find a regular pau hana series previously only available internally, complete with knowledgeable staff members and guest speakers presenting about their work and experiences. "Our staff are doing all kinds of fascinating things from all our different departments," says Ide. The online learning center offers brief museum tours, as well as virtual hula workshops. Inside the actual museum, two new exhibits, a Hawaiian music exhibit and a surfing exhibit, have been added.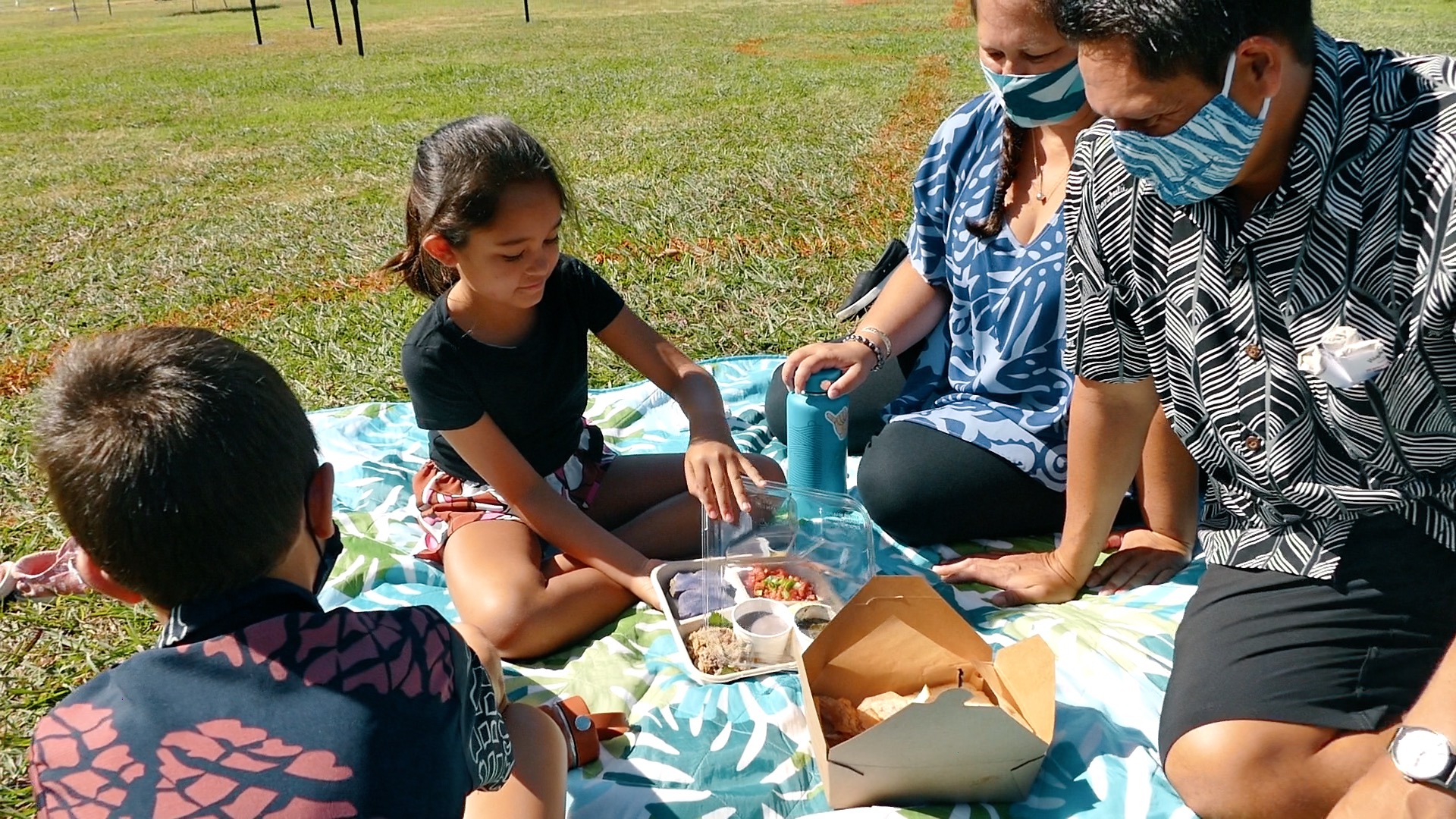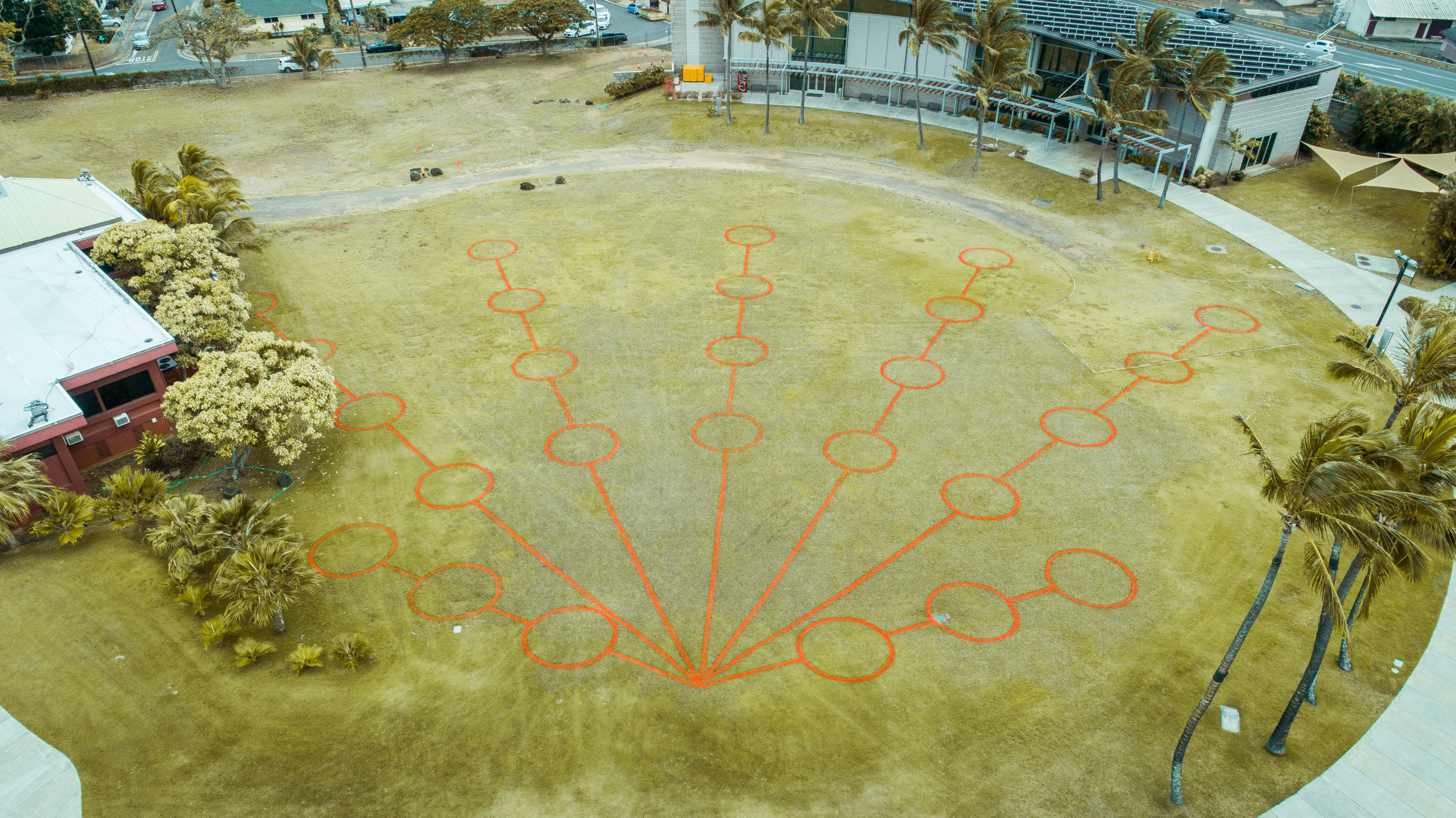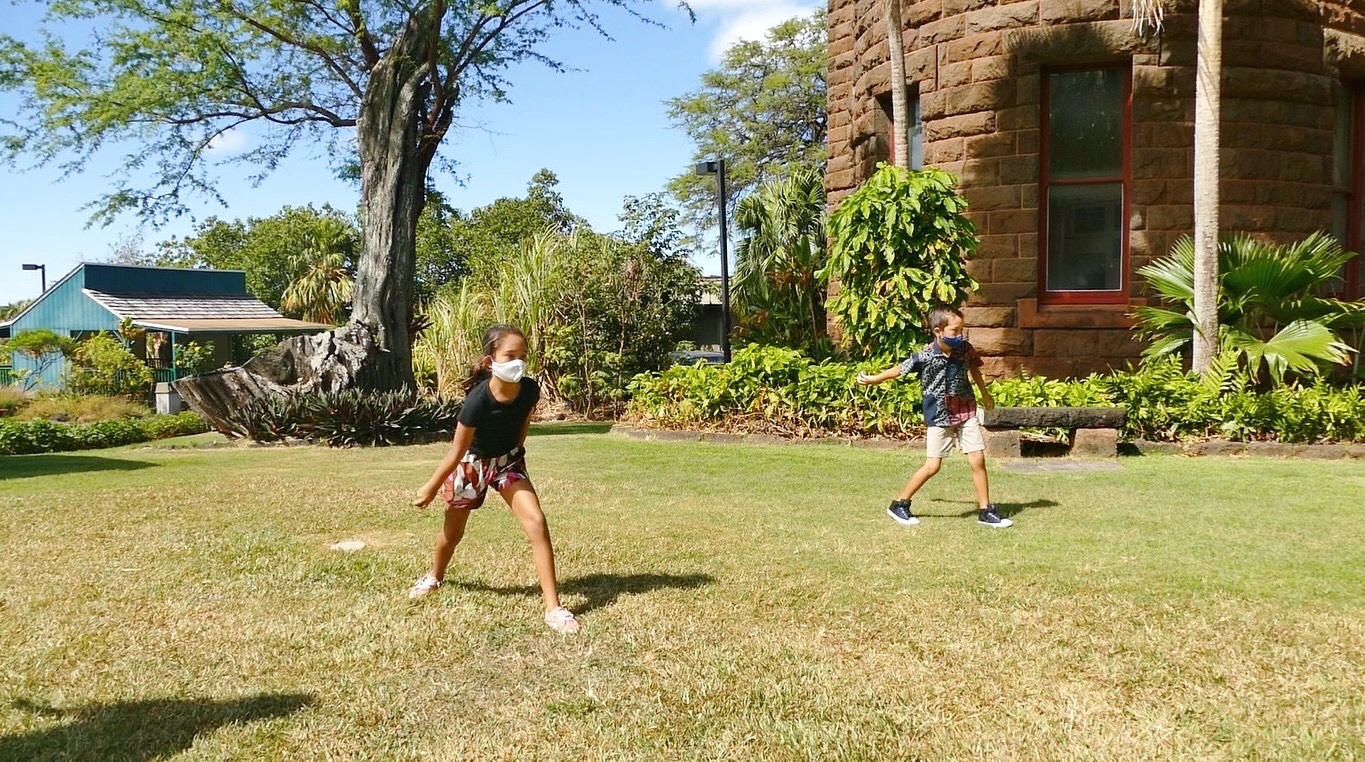 Photos: courtesy of Bishop Museum
"This is your museum," said Ide, encouraging locals to visit and learn about the natural and cultural history of their home. "Not every community has a museum like this museum. The more you visit it, the more you find things to love about it." Ide would complete her museum visit with a meal at Highway Inn, located on the museum's campus. "You can get an easy snack, a spam musubi or a great kalua pork bowl," Ide recommended. 
Many locals do not realize the paradistic opportunities they have at their fingertips, and in this time of hardship, there is nothing to do but find enjoyment in what is around us.