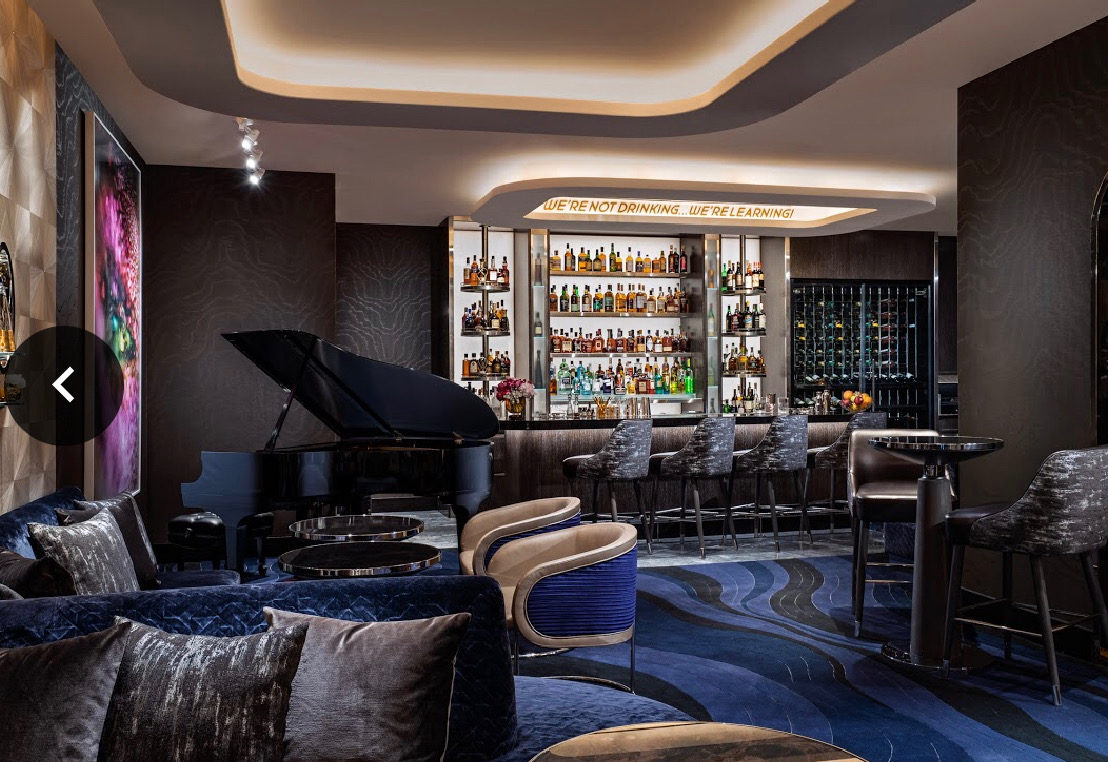 Photos: Jeff Green/courtesy of MR. COCO
It's been said, a dog shares personality traits of its owner. The same could be true of a venue and its proprietor.
Following suit, the new cocktail-centric concept by world renowned mixologist Francesco Lafranconi, MR. COCO characterizes its founder's affinity for impeccably-refined cocktails and chic decor. In a brainstorming session, the distinguished lounge was named for the Lafranconi family pet, Coco the Scottish Westie. Lafranconi's daughter agreed, noting the exempliary work ethic and style of the late Coco Channel.
"MR. COCO embodies luxury demonstrated in the form of cocktails I've dedicated years to perfecting, an unmatched level of service, and most importantly, world-class experiences for each of our guests," expresses the decorated mixologist who founded the Academy of Spirits and Fine Service for beverage professionals.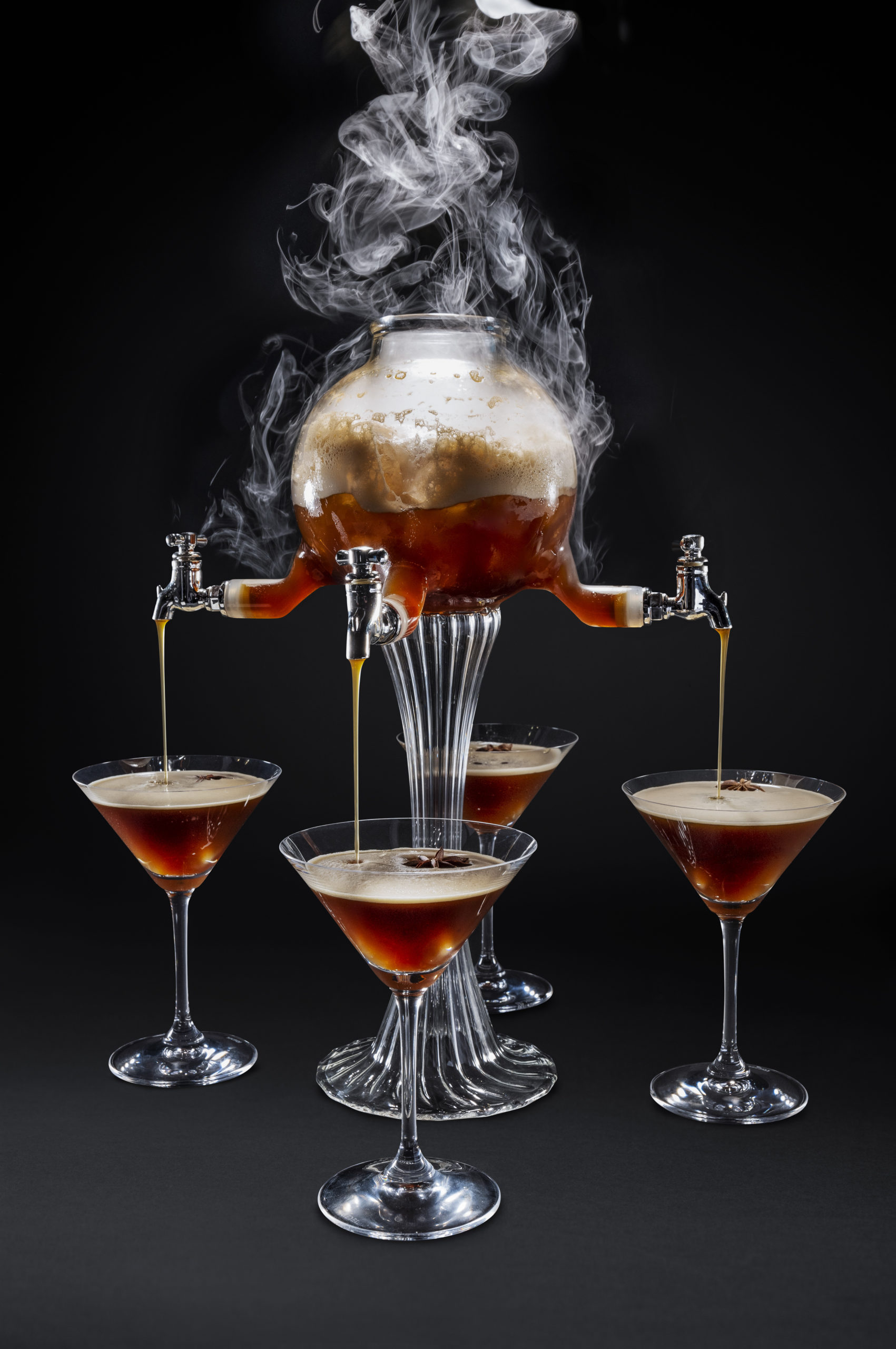 When visiting the Palms Casino Resort in Las Vegas, don't miss the elevated experience tucked away in the Fantasy Tower. At MR. COCO, the details are dripping with luxury — Swarovski crystal wall paper, Italian Zanibar stone and marble, over 30 shapes of crystal glassware, a Steinway baby grand piano and a curated collection of contemporary art provide an escape above the casino floor.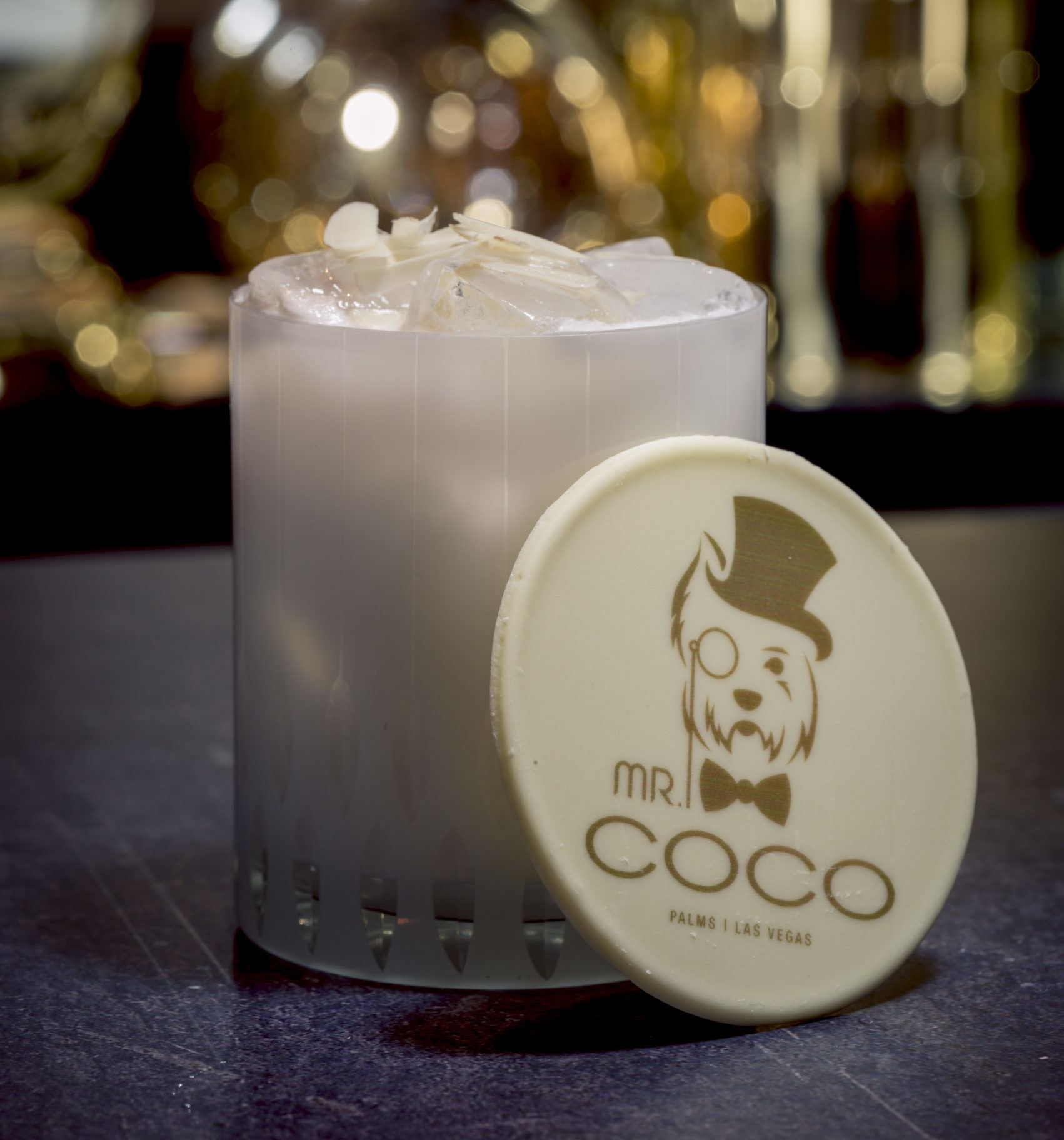 More important than the decor, is the sensory experience provided for each guests. Locals and visitors to MR. COCO are greeted with an amuse-bouche cocktail, live music streaming from the piano and a bespoke scent inspired by a Negroni cocktail. The wall-mounted clock in the entryway has no hands to indicate that the times stops when going into MR. COCO and the burdens of life are left behind.
For Lafranconi, the accessible luxury and attention to detail was key. "MR. COCO is very elegant, but not stuffy, it is a place where attentive detailed service, manners, culture, and esthetic values can be still experienced in a comfortable setting."
Lafranconi gained international attention since 2015 for his custom bartending stations with high-efficiency race track design and innovative lazy susan displays. Both classy and functional, the Race Track Bar Design provides the infrastructure to create its world-class beverage program.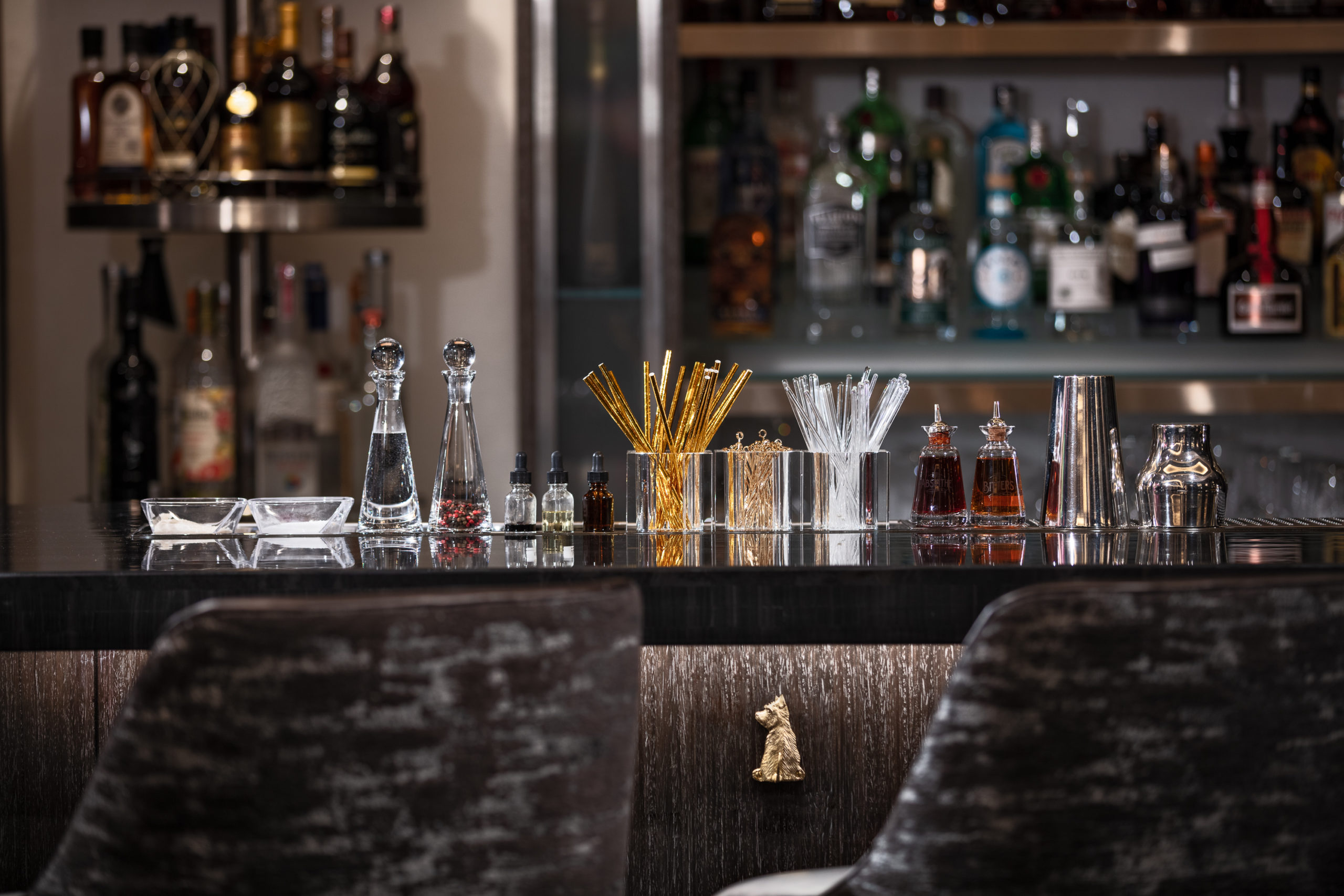 Opt for the namesake MR. COCO or Truffles & Bubbles cocktail, the later which boasts a truffle-infused cognac and top-shelf champagne. Or stick with a classic, like the espresso martini, and you won't be disappointed. 
"It is an inspiring place indeed," says Lafranconi. "A jewel box within the casino's high energy vibe."