Voyaging Foods (all photos)
For centuries, ulu, or breadfruit, has been cultivated in the Pacific Islands, first introduced to the Hawaiian archipelago as a canoe plant brought by Polynesian settlers. Ulu is touted as a sustainable starch for its low maintenance requirements to produce high yield in diversified cropping systems.
In Hawaiian culture, ulu, the fruit of a perennial tree, is a symbol of resilience and security, celebrated in chants and legends. Beyond its agricultural productivity, ulu boasts nutritional benefits and has been heralded as the next superfood for its low fat, high protein content, natural minerals and vitamins, and is naturally gluten-free.
Versatile ulu can be consumed at all stages of development and used to make everything from hummus to desserts. Specifically, ulu flour is a locally-sourced, viable grain substitute, which can be blended with other flours to create nutritious, sustainable and economic goods.
In efforts to move Hawaii towards food sovereignty and food security, groups like Voyaging Foods and Kamehameha Schools are collaborating to revitalize the interest and production of ulu and other native foods on the Islands.
As a company, it's our mission to protect and support indigenous foods and help this translate into our community's pantries and kitchens. It's essential that we build a regenerative economy around native foods that are authentic to place and part of our cultural lifestyle.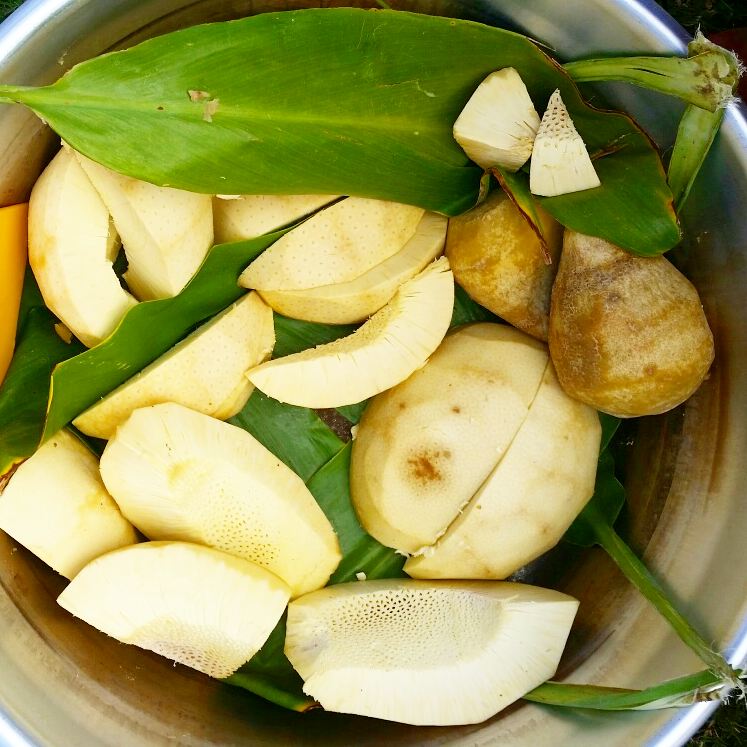 Shining a spotlight on ulu flour, the Hawaii Food & Wine Festival is challenging its local and visiting mainland chefs to create unique recipes of this emerging crop. This contest plays a small role in the larger movement to reclaim ulu and other native plants to demonstrate the viability of ulu and ulu flour as a staple of Hawaiian produce.
Foster says, "Heirloom varieties of place-based foods that have evolved here over thousands of years are key to healthy people, healthy communities and healthy soil."