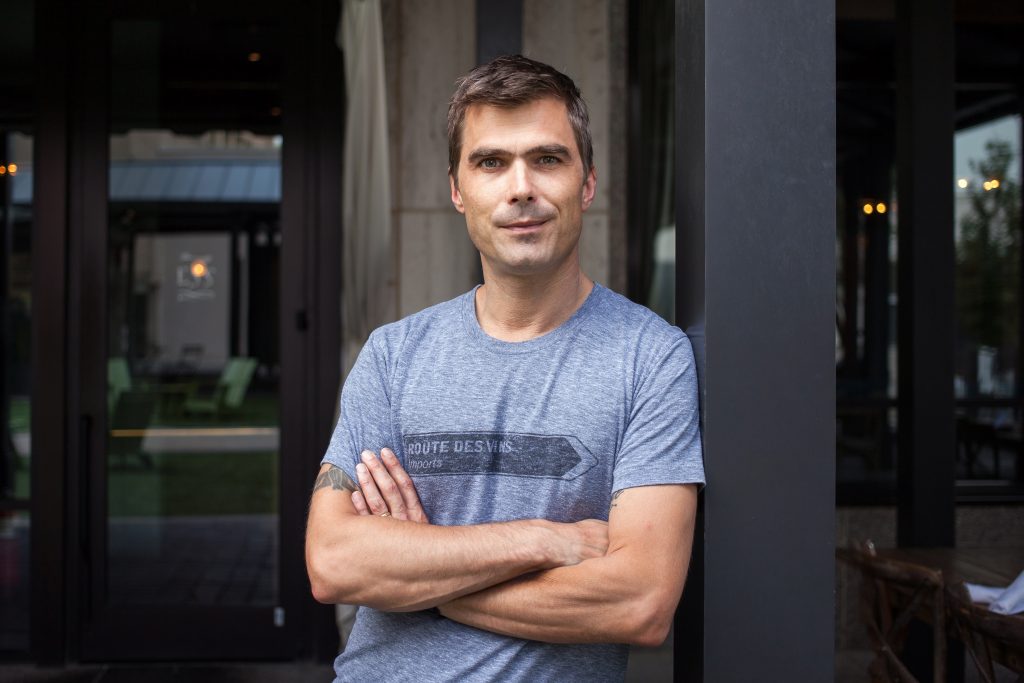 Photo: courtesy of Hugh Acheson
Hugh Acheson
Athens, Georgia
Chef: 5&10, The National, Empire State South, and The Florence
Signature Event: The Hungry Monkey
What do you look forward to most about coming to Hawaii for the Hawaii Food & Wine Festival?
Eating poke.
The festival strives to bring together the world's best chefs, winemakers and mixologists. Name 3 people you would invite if you were putting together your own "culinary dream team" and why.
Pax Mahle, Jim Meehan, Dominque Crenn. They are amazing people with a wealth of knowledge.
Is there a local ingredient that you are excited about working with in Hawaii?
Li hing mui powder
What's one thing that you like to eat or drink that might surprise people?
SPAM!
SPAM! How do you like to prepare spam? Would you ever feature it in one of your dishes?
Sure! I love Spam. I like it sliced and seared and then piled high on a biscuit with pepper jelly, lettuce and pickles. I would definitely serve it at the restaurants and have in the past!
Best indulgence — dessert, dish or drink?
Steak.
What's the coolest highlight of you career so far?
Employing a lot of great people.
What's the best (or worst) advice anyone ever gave you?
Best advice: Make it better every day.
What's on your bucket list?
Spending a summer in Southwest France.
In Hawaii, the word "aloha" has several meanings. What does "aloha" mean to you?
Aloha is the warmest of worldly greetings. It says so much in five letters. To me it is an immersion in a culture that is so rich in beauty and smiles